Sixteen years of year-on-year price hikes have young Australians reconsidering their private health insurance in a trend that could have far-reaching flow-on effects for the health system.
As of next Sunday April 2, private health insurance will go up once again, this time by an average of 4.84 per cent -- more than three times the rate of inflation.
That may not sound like enough to break the bank, but for many Australians their individual policy will rise by as much as 10 or even 12 per cent. Considering a couple without kids already pays on average $5,262 a year for their cover -- twice what they spend on clothes and more than half their annual grocery bill -- it's enough for many to question whether it's worth it for something they may not end up using.
"In the past, people have considered shopping around and doing things to try to make their policy cheaper, but now they're saying enough is enough, we're going to walk," said Abigail Koch from the independent insurance comparison website, Compare The Market.
It is incredibly difficult for people to accept these price increases, but of course you wouldn't want to have a less substantial health system."
"People are kind of just at their wits end in terms of affordability. A lot of things -- house prices, fuel -- are putting a strain on people's cost of living."
Overall, the number of people with private hospital cover has declined by 0.9 per cent from a high of 47.3 per cent of the Australian population, the latest Australian Prudential Regulation Authority (APRA) report shows.
But more significant is who is leaving. In just three months to December 2016, 15,000 young people aged 25 to 29 walked away from the private health care system, while the number of 70 to 74-years-old actually rose by more than 14,000.
Even more concerning is young people's attitudes to private health insurance.
One in five 18 to 24-year-olds are considering giving up their private health insurance, while a quarter of 25 to 34 and a third of 35-44 years of age say that if their premiums reach an average of $3,000 a year they're walking, according to the IPSOS report.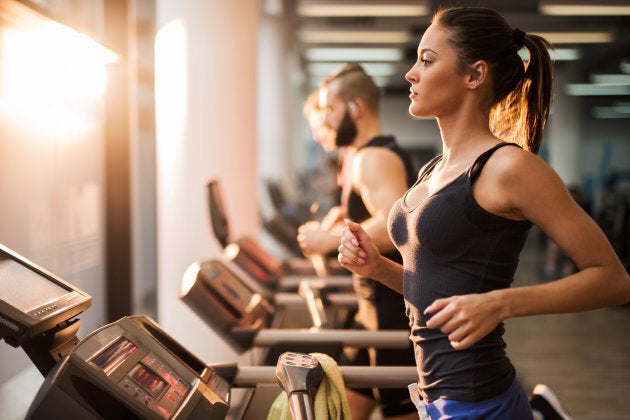 The thing about hospital cover is that works a bit like a lottery -- everyone pays up, and then a minority reap most of the benefits. And the biggest beneficiaries are older Australians, who are more likely to wind up in hospital or require medical treatment.
If young people give up their private health insurance, then insurers will have a higher proportion of older Australians on their cover, and that will push costs up even further.
Moreover, the young people who do become ill -- and no longer have private health cover -- will wind up in public hospitals, putting more pressure on the already strained public health care system.
If you pay for your entire premium before April 2, then you avoid the price rise altogether."
Australia lauds itself on its comprehensive universal health care, and with good reason -- its long been the envy of much of the world. But like public education, Medicare relies on a proportion of the population staying in the private system.
Part of the reason is simply that we're getting better health care.
"It is a double-edged sword," Koch said. "As technology improves, health care becomes more expensive.
"Claims for treatment of premature babies, for example, can go up into the hundreds of thousands of dollars.
"It is incredibly difficult for people to accept these price increases, but of course you wouldn't want to have a less substantial health system."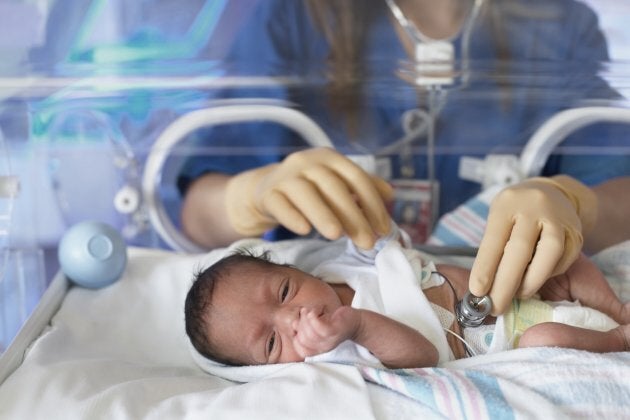 Another reason is Australia's aging population. As mentioned earlier, older people make more claims on average as so they cost insurers more to cover. If young people abandon the private sector, that will only worsen the problem.
Health Minister Greg Hunt has called for a review of pricing of the Prosthesis List. Hip and knee prosthesis are particularly expensive procedures, and cost more within the private sector than in the public system.
"Even though there will be some resistance from some who have their own interests, which they're entitled to defend, we will get better value and as a consequence better outcomes for patients," he told ABC's Lateline.
As much as it may hurt your hip pocket in the short term, health care is an important long-term investment.
Not only does hospital cover protect you in the event of a sudden illness or accident, but a carefully chosen extras policy can save you hundreds on dental, optical, gym fees, physio and pharmaceuticals.
Moreover, if you join after the age of 30, you'll pay more. The Government incentivises you to join a health fund by charging you an additional 2 per cent penalty premium for each year you delay joining -- that means if you join at 55, you'll be paying 50 per cent more for your cover than someone who joined at 30. And you'll have to keep paying that extra 50 per cent for another tens years.
Abigail Koch says the key is to do your homework.
"You need to ask yourself, 'Is this valuable to me?' Because if not, you've got the wrong policy," she said.
Most health funds have many options when it comes to what you're covered for.
"Have a look at your statement of claims at the end of the year to find out what you claimed and what you got back.
"If you've got a policy that covers you for things like remedial massage and things you don't use, then perhaps it would be better for you to go to a policy that offers more on dental or optical. So make your policy as tailored to you as possible."
If, on the other hand, you're trying to fall pregnant, you need to make sure your cover includes all the extra care you will need -- keeping in mind that waiting periods of up to a year generally apply when you upgrade your insurance.
Industry health funds -- such as Teachers Health, Doctors Health Fund, AustSafe for those in rural areas -- often offer good value for those working in the relevant industries. If you have a family member who is a teacher or a doctor, you may also be eligible to join. Another valuable tip is to pay your policy ahead of time, as counter-intuitive as that might sound.
"One thing that a lot of people don't know is if you pay for their entire premium before April 2, then you avoid the price rise altogether because you will lock in last year's rates," Koch said.
Considering the average family with kids will pay an extra $22 each month after this Sunday (according to comparethemarket analysis calculated using Government-supplied data), that's a lot of savings.
How To Get The Most Out Of Your Private Health Insurance

Check your individual policy: 4.84 per cent is just the average price rise. Even within the same insurer, each individual policy may rise by a different amount. You should have received a letter from your insurer notifying you of the changes. If not, contact them.

Pay up before April 2: Whatever you pay before April 2 will by at the lower rate. That means if you cough up for an entire year of health cover now, you lock in the lower rate.

Don't just sign up to a policy because your parents are on it: Hip and knee replacement surgery are some of the most expensive things to cover, but a young and fit 20-something is unlikely to need them. Most insurers offer a range of tiers of insurance -- customise your policy to what you think you'll need.

Know what you're covered for: Many extras policies allow you to claim on everything from your gym membership to that remedial massage you just had to have. Some insurers also have their own clinics which offer no gaps treatment for standard service like eye tests and dental care.

Claim, claim, claim!: Most extras policies cap the amount you can claim on dental, optical, fitness, etc. by the calendar year, and you have to apply to claim many things like gym memberships, yoga and remedial massages. Don't let the year slip away, only to find out that you could have saved.

Don't be afraid to switch: It takes time and energy, but it could save you big bucks in the long run. Just make sure you're still covered for what you use. Usually, if you're already covered by another insurer any waiting periods will be waived.
ALSO ON HUFFPOST AUSTRALIA