Hillary Clinton can now add a signature spirit to her list of pop culture achievements.
Rodham Rye is a new whiskey from Washington, D.C.-based Republic Restoratives. The distillery's female founders say the product is a tribute to all women, but some attributes specifically point to Hillz.
"Rye is the sturdiest of all the grains, the grain that will grow in the most harsh conditions and still thrive," founder Pia Carusone told The Huffington Post.
Ahh, we see what you did there.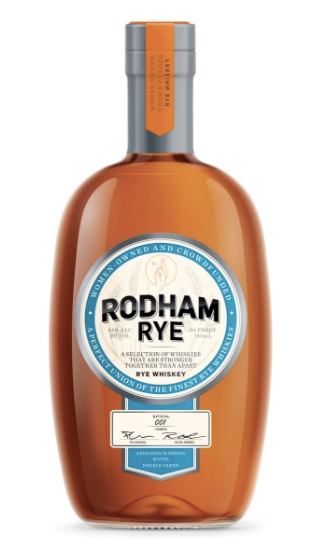 The rye is made from a blend of whiskies that are "stronger together than apart," Republic Restoratives explains on its Facebook page. The result is said to be both spicy and sweet, with vanilla and cinnamon notes.
Some 4,652 bottles of Rodham Rye (about $79) will go on sale on Saturday at Republic Restoratives and at various vendors around D.C. Instructions to purchase online will be provided on the company's Facebook page, a spokeswoman told HuffPost
Five percent of the proceeds will go to Emily's List, an organization that supports pro-choice Democratic women running for office.
Cheers to that.