If you could only do one thing in each country you visited, what would it be?
U.K. travel site Vouchercloud compiled a map that shows the top-rated "Thing to Do" on TripAdvisor in nations around the world. And while some picks seem on-point, others may sound inaccurate to seasoned travelers.
Take Peru, for example. Machu Picchu is listed as the top attraction, and it's certainly incredible and one of the seven wonders of the world. But is a Harry Potter Studio Tour really the number-one thing to do in the U.K.? We can think of some more authentic options.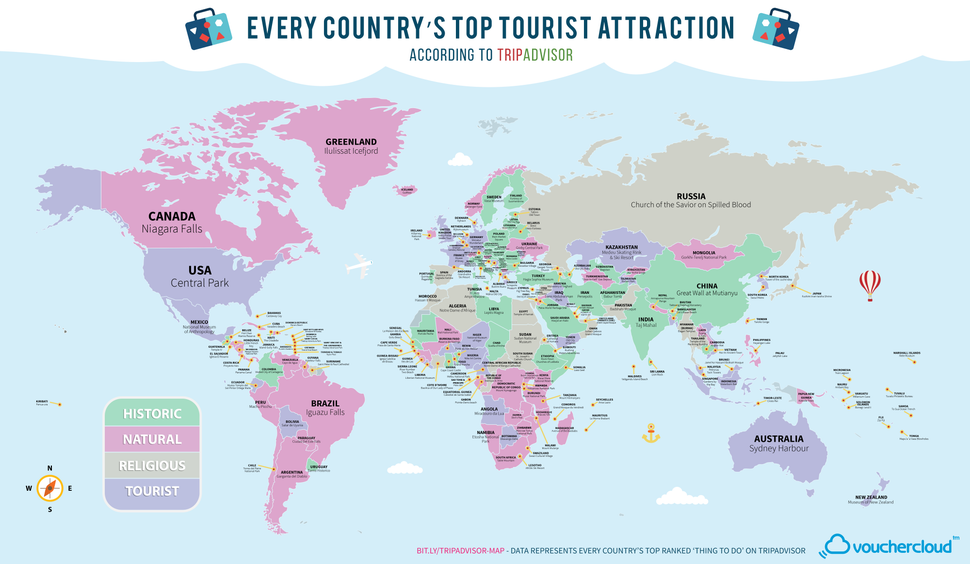 Here's the rest of the world, if you're curious. Happy travels!