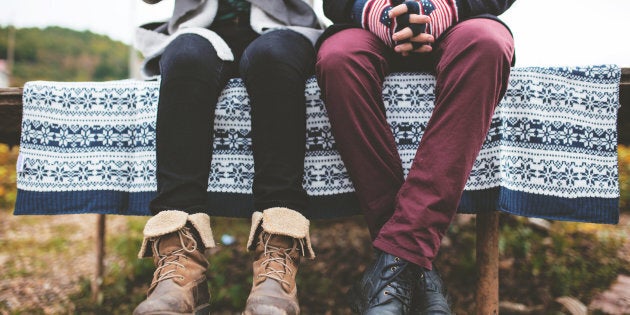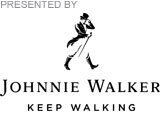 You know what they say: you're only as good as the company you keep, and perhaps this old adage is understated. We are hard-wired to be social beings, said psychologist and relationship expert Melanie Schilling. And no matter how much we strive to bring about success on our own, it's the people around us who get us there.
"We rely on people in our world to build our confidence, our capacity to cope with changing situations and our capacity to learn," said Schilling. "In order for you to flourish, it's critical that you have positive relationships in your life."
So which of our relationships should we be focusing on? Here's what the experts say...

Unconditional love and endless support are two reasons why a good relationship with your parents will have you knocking on success's door sooner, said relationship expert Samantha Jayne.
"(Parents) are crucial to helping you get through stressful times and help you create times of happiness." Jayne explained that a woman's relationship with her father is particularly important.
"It can mean the difference between having good and bad self-esteem. The first man they fall in love with is their dad. If he is supportive, loving, nurturing and encouraging, then this will be considered normal for the woman and she will have a strong foundation to go into the world feeling confident and making great choices."
According to Jayne, support and encouragement from an early age can influence a young adult's decision with going to university, starting a business, gaining employment or doing nothing at all.

Our biological urge to "pair up" happens for a reason, said Schilling.
"We really do operate better when we've got someone by our side and in our corner." Having a significant love relationship and a level of intimacy with someone else can challenge you, stretch you and enable you to get to know yourself on a much deeper level -- contributing to your own personal success, Schilling said.
However, who we choose for this role is critical to success. Schilling suggested a theory called the Losada Ratio.
"To have a flourishing relationship, the ratio needs to be one negative interaction to every three positive interactions. Good relationships in your life are the ones where you feel you're getting as much as you're putting in," Schilling said.

When it comes to success, your network of friends is crucial.
"Often people get busy and the first thing they do is sacrifice their friendships, which is a big mistake! Your network opens doors and brings about new opportunities," Jayne said.
Surrounding yourself with friends who will encourage, motivate and inspire you to be the best version of yourself will also ensure the best chance of success, said Schilling. Picking the right ones can be done through simple categorising into an A-list a B-list and a C-list.
"'A' list friends are people you can be vulnerable with, share your deepest desires and fears with in an emotionally safe place." According to Schilling, most people have between one and three of these people in their life and you should definitely nurture these relationships.
Jayne suggested looking to your school friends.
"These friendships are very important as you are both living life in parallel, facing the same challenges like buying a house, having a family or career stresses."
Having someone going through similar experiences is a comfort, and helps you transition to next stages in your life, Jayne explained.

"It doesn't have to be someone who is a leader in your industry, just someone who is five or ten years ahead of you in your career who has made some of the mistakes you haven't made yet," Schilling said.
Schilling explained that utilising that relationship will allow you to learn from those specific nuances in your career and how to navigate them.
"Look for someone outside your organisation because there's a great opportunity to broaden your perspective and get a more objective view on things."

We hear it all the time and experts agree -- the most important relationship of all is the one you have with yourself.
"Taking care of yourself is the foundation upon which personal and professional relationships, goals, values and pursuits are built," Zimmer-Gembeck said. Samantha Jayde says how you treat yourself teaches others how to treat you. "It's all about 'dating' yourself, before starting something with anyone else."
At Johnnie Walker, we love sharing stories of personal progress, innovation and spirit. And why wouldn't we? Our own story is one of a pioneering spirit passed on from generation to generation. It's this belief in the philosophy of perseverance and progress that allows us to continuously share inspiring stories to all.
In this series, we are shining a light on people who approach life with this same philosophy – one of a humane, resilient and optimistic mindset, especially in the face of adversity that enables them to Keep Walking.