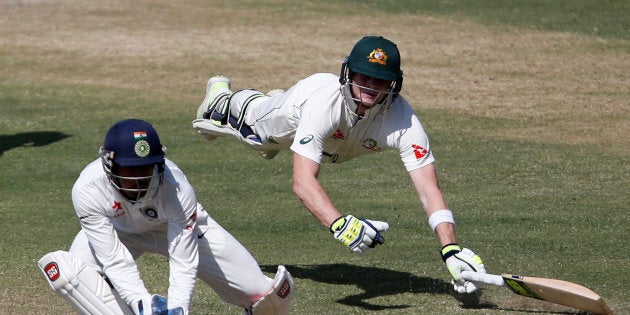 Australia has lost the fourth Test to India in Dharamsala by eight wickets, and with it, the four-match series 2-1.
First things first: Congratulations to India. They're close to unbeatable on their home pitches, but they still had to turn up and play good cricket, which they did.
Second things second: Congrats also to Australia for putting up one hell of a fight. This has been an engrossing series, far more entertaining and tense than anything that happened in Australia over the summer. Our team deserves credit.
Remember that England lost a five Test series 4-0 in India over the new year, and that our largely unheralded lot was expected to provide even flimsier resistance. But we didn't. We won the first Test, dominated the early part of the second, fought like cornered dogs to save the third, then gave ourselves a chance in the fourth.
But we lost. Which is never desirable, but in this case, is mildly palatable, even if there'll be no shortage of schadenfreude in India this week.
So that's all very nice, but let's now talk about the very obvious things which quite possibly cost Australia the series.
The first thing was Marsh. Here we speak of Mitchell, who was mystifyingly recalled to Australian colours for the first two Tests of this series despite having been dumped at home over summer. And we speak also of Shaun, who despite making two fifties in eight knocks -- the second, a memorable match-saver in Ranchi -- ended up averaging a lowly 18.85 for the series.
To put that in perspective, Dave Warner had an absolute shocker of a series by his or anyone's standards, yet he still averaged 24 -- six runs better than Shaun Marsh.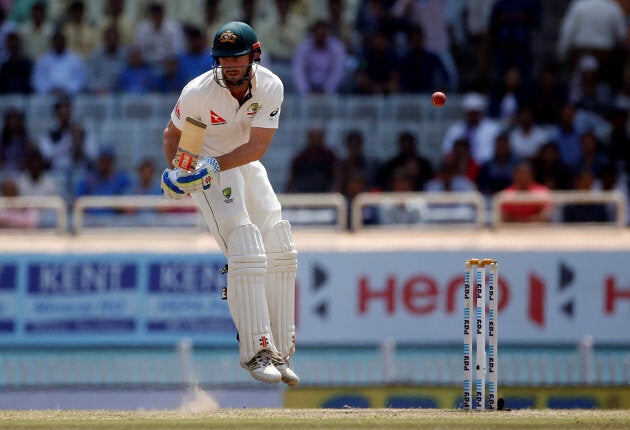 Neither Marsh brother must ever play Test cricket again for Australia. The folly must end. They never were and never will be the answer to anything but a trivia question regarding historically low batting averages.
The second frustrating thing that quite likely cost Australia this series was the omission of Usman Khawaja. The 30-year-old averages 48 in Tests and is by any measure a world class batsman.
The Australian team hierarchy believes he has a weakness against spin, a view reinforced by four poor innings in Sri Lanka last year. But a player cannot be that classy and not be able to adapt. Seriously, such a cricketer does not exist. There is nobody, ever, who can average 48 in Test cricket and not be good enough to bat in India. India is not Mars. Good batsmen of all types prosper there.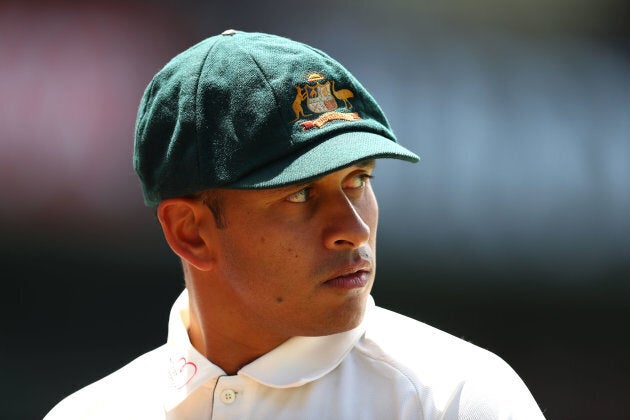 How many times did Australia's innings stutter to 3-50 or thereabouts and you just found yourself thinking gee, if only Steve Smith had an experienced, proven hand with him at the other end. Sadly, that guy was watching from the stands.
There are countless other talking points from an Australian point of view this series, not least the amazing form of Smith, who was named player of the series in a losing causes. The Australian bowlers also looked good.
"A lot of people wrote us off before we got here but I must say I'm really proud of the way the guys adapted against a quality Indian line-up," Smith said.
"Credit to India. If you give them a sniff, they're going to take it."
And they did. India were the better side -- just -- in this series and deserve their win.
Australia? The did as well as possible amid a couple of baffling selectorial decisions, simple as that. The scorecard is here.
ALSO ON HUFFPOST AUSTRALIA