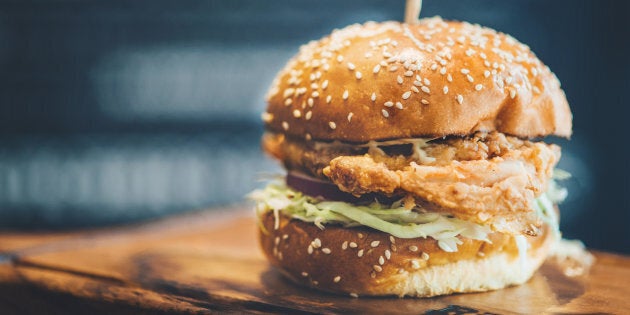 When the mood for fried chicken strikes, this crispy chicken burger recipe will be here, patiently waiting in all its glory.
Imagine chicken breast marinated in a soy, ginger and garlic sauce, which is battered and pan-fried to crispy perfection, and paired with sesame mayo and crunchy coleslaw in a soft seeded bun.
But before you get started here are some top tips for making the perfect chicken burger from Ribs & Burgers head chef, Gareth Naar.
"Most importantly is to use fresh, quality produce. You'll notice a world of difference," Naar told The Huffington Post Australia.
"To get the most flavour, we recommend marinating the chicken for 2-4 hours. Although if you are pressed for time, a minimum of 30 minutes will suffice.
"If using a larger chicken breast, the breast can be cut across the thicker section into two smaller portions."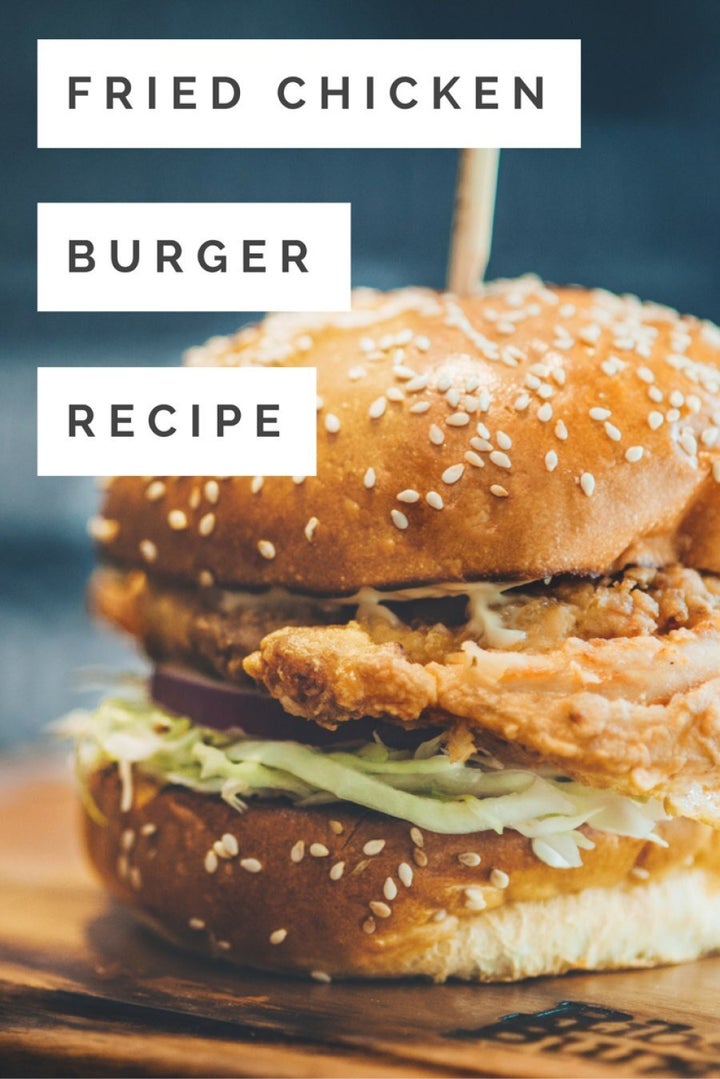 Crispy chicken burger
INGREDIENTS
Seeded burger bun
Chicken breast
Marinade (2 tablespoons soy sauce, ½ teaspoon garlic, ½ teaspoon ginger crushed)
Flour mix (½ cup of corn flour and ½ cup of plain flour)
Barbecue sauce, desired amount
Sesame mayonnaise (½ cup mayonnaise mixed with ½ teaspoon of sesame oil)
Coleslaw (½ cup of fine cut cabbage mixed with 1 tablespoon sesame mayonnaise)
Spanish onion, sliced
Oil, to shallow fry chicken
METHOD
For chicken: marinate chicken breast for a minimum of 30 minutes. Coat chicken in flour mix and dust off excess flour. Fry chicken in oil for three minutes or until cooked.
To build burger: place barbecue sauce on the bottom bun, followed by the coleslaw, sliced onion and fried chicken. Spread sesame mayo on the bun lid and place on top. Serve immediately.
ALSO ON HUFFPOST AUSTRALIA