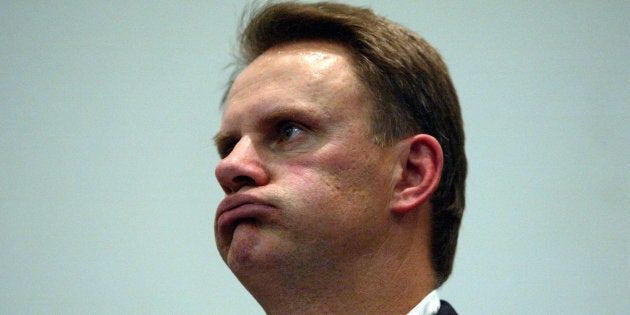 Sky News has ended its contract with former Labor Party MP Mark Latham in light of several controversial comments he made in relation to Kristina Keneally, Wendy Harmer and a Sydney Boys High School student.
In a third incident, Latham took to the network's Outsiders program to question a schoolboy's sexuality by calling him gay after he appeared in an International Women's Day video on feminism. Those comments drew widespread criticism from both the Federal Education Minister Simon Birmingham and the NSW Education Minister Rob Stokes.
On Wednesday, Latham was told his contract with the privately-run, pay-TV Sky News network had been terminated as a result of the comments made in each of the three prior incidents.
Sky News presenter David Speers said: "Sky News has ended the contract of contributor Mark Latham. This follows a number of controversies in relation to his comments around Kristina Keneally, Wendy Harmer and indeed, the story that's been doing the rounds on a lot of news sites today, in relation to some Sydney Boys High School students and a video they recorded for International Women's Day.
"We can confirm the breaking news that Mark Latham's contract has been ended by Sky News."
While many of Latham's supporters took to social media to voice their anger over the decision, labelling it as a loss for freedom of speech, the CEO of Sky's parent body Australian News Channel, Angelos Frangopoulos implied otherwise.
It's not the first time the former MP has been at the centre of controversy for his comments.
The termination comes after Latham took to a radio podcast in January to say domestic violence was a tool of a feminist left and accused Australian of the Year Rosie Batty for being part of a feminist group using domestic violence as a method of gaining political gain in a campaign "against all Australian men".
"Surveys show women are safer than ever before, that, sure, there are some unacceptable incidents of domestic assault in the community, but they're no worse than they were 20 or 30 years ago. Why this big national push?" he said at the time.
"A lot of it of course has come out of Rosie Batty's role as a spokeswoman for the feminist movement, the left feminist movement."
ALSO ON HUFFPOST AUSTRALIA