The official countdown to Brexit began on Wednesday, leaving two years for Britain to negotiate an exit from the European Union. While that means change for a host of issues, we're here to talk about chocolate.
Because of Brexit, Cadbury must raise its prices or shrink the size of its goods, according to Glenn Caton, the president of the northern Europe division of Mondelēz International (a U.S. food and drink corporation that owns Cadbury, which has employees in the U.K.).
In a recent interview with The Guardian, Caton said the company will "put the consumer at the heart and never compromise on quality and taste," in order to keep the chocolate the same. Already though, Cadbury has raised the prices of its beloved Freddo chocolate frogs by 20 percent, which Mondelēz International attributed to rising commodity costs, the falling value of the pound since the Brexit vote last year and an increase in cocoa prices. There's also an increasing cost to do business with other countries.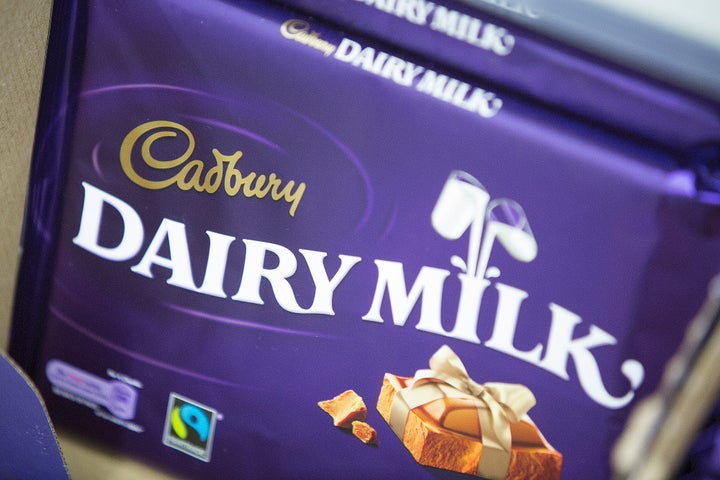 "There are obviously challenges and there are three things that we really care about in the context of the Brexit negotiations. First of all is making sure we have a stable and thriving U.K. economy," Canton said. "If the economy is growing all businesses benefit from that. The second is ensuring that there is no new, more complex regulation and that there is free movement of goods and minimal barriers to trade. Regulation impacts complexity, complexity impacts costs, as do trade barriers and tariffs."
Fiona Dawson, global president of Mars, recently told the American Chamber of Commerce to the EU that under Brexit, tariffs on chocolate could be as high as 30 percent. That means extremely high prices for consumers.
"The absence of hard borders [in Europe] with all their attendant tariff, customs and non-tariff barriers allows for this integrated supply chain, which helps to keep costs down," Dawson said, according to BBC. "The return of those barriers would create higher costs which would threaten that supply chain and the jobs that come with it."
Mondelēz International, which also owns Toblerone, already experienced a barrage of criticism back in October, when it announced that it was changing the iconic shape of its chocolate. The company made the triangles on Toblerone bars narrower and widened the gap between peaks. At the time, the company said the high cost of ingredients, not Brexit, was responsible for the change in the chocolate bar's shape.
Below is a picture comparing the difference in the original bar (top) and what it looks like after the changes: