The stars of "Beauty and the Beast", Emma Watson and Dan Stevens, were surprised with mini versions of their characters in the most adorable interview ever.
Olivia, or mini-Belle, and Ted the tiny Prince looked absolutely stunning in their costumes, ready to ask the stars some hard-hitting questions, but not before answering a few themselves.
Stevens asked the two where they got their brilliant outfits from and, without missing a beat, Olivia replied "I don't know, they gave it to me".
Olivia also received a high-five for her boots. "That's very your Belle," Stevens said to Watson, "it's a mixture of the beautiful princess dress but with very cool, practical boots. It's very on-point."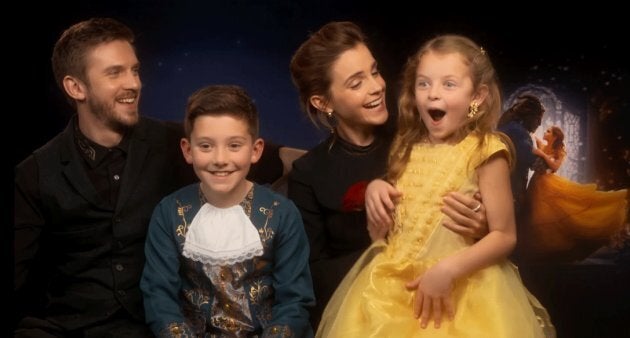 Posing for a photo the pint-sized interviewers couldn't help but let out a few squeals of excitement and who could blame them.
The whole interview is quite possibly the cutest thing in the world. I dare you to prove me otherwise.
ALSO ON HUFFPOST AUSTRALIA