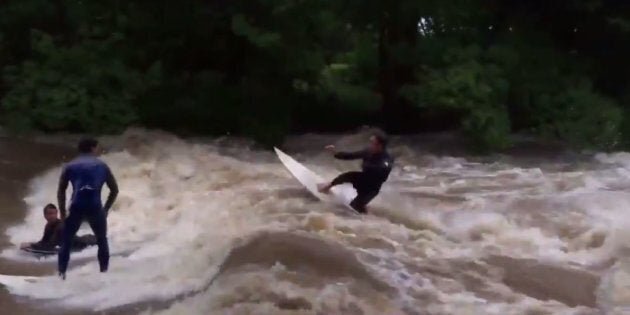 Well, this is pretty much exactly what NOT to do in floodwaters.
Police and emergency services in NSW and Qld have issued repeated warnings for people to avoid floodwaters as heavy rain caused by ex-Cyclone Debbie drenches south-eastern Qld and northern NSW.
Evacuations orders are in place for numerous rivers, and the situation overnight will be extremely serious. But these guys just had to surf at what is reported to be Murwillumbah Weir, didn't they.
The weather is serious, dangerous and the message is clear: don't do this. Stay safe.
ALSO ON HUFFPOST AUSTRALIA