As ex-Tropical Cyclone Debbie continues to wreak havoc, causing flooding in parts south-east Queensland and northern New South Wales, residents have shared photos showing some of the damage that's already been done.
Lismore resident Zach Miller told The Huffington Post Australia that it was the biggest flood he has ever witnessed since moving to the area with his wife two years ago.
"We went into damage control yesterday to prepare for the worst as word got out that this was going to be unprecedented," he said.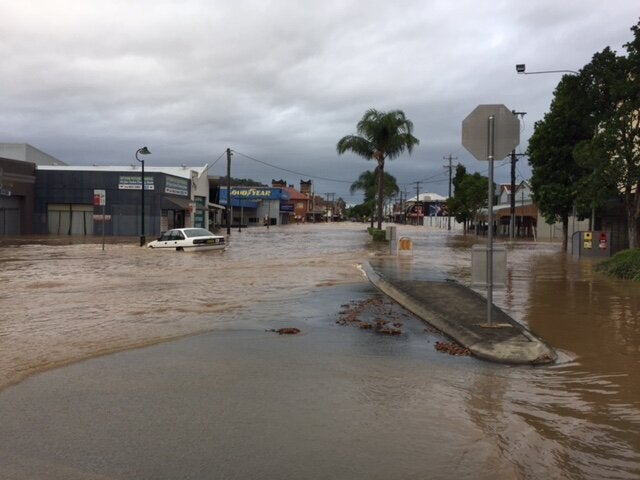 "In this particular moment it's pretty quiet, there's no rain now but plenty of wind. The water is still rising."
Miller received a call for help from his mother-in-law at 4:40am on Friday morning to find that 98 percent of their five acre property along the Wilson River was underwater.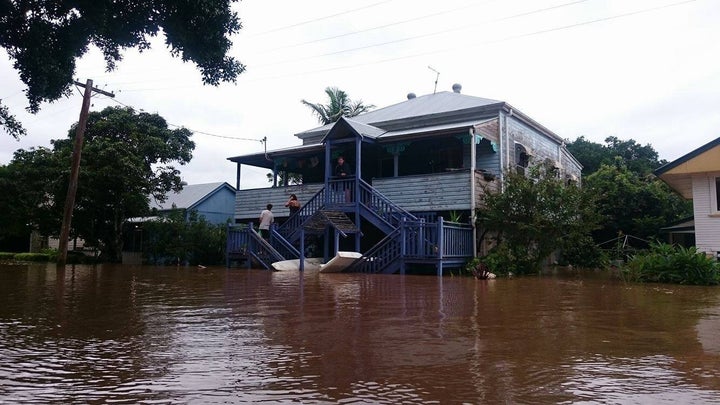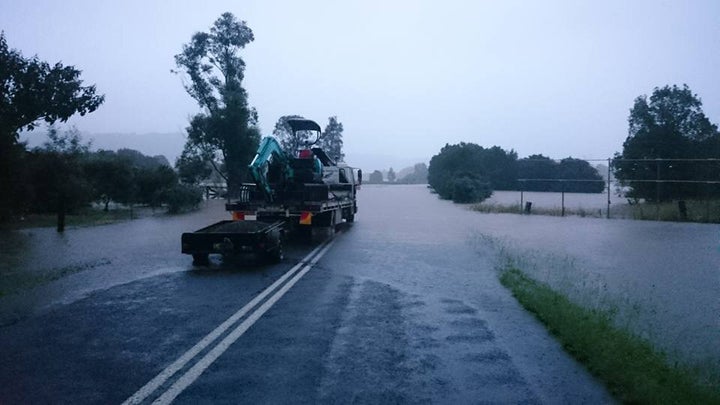 "They haven't had a flood like this for a long, long time. This is sitting somewhere between 2005 and 1974."
Ashley McDonald described the flooding as the worst she has ever seen despite the region's prior history of flooding.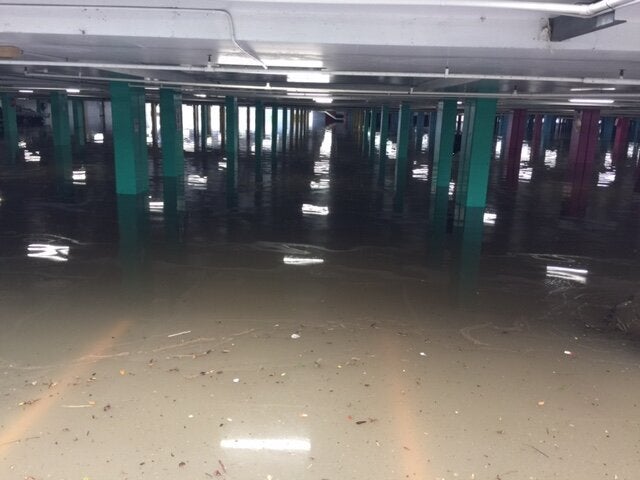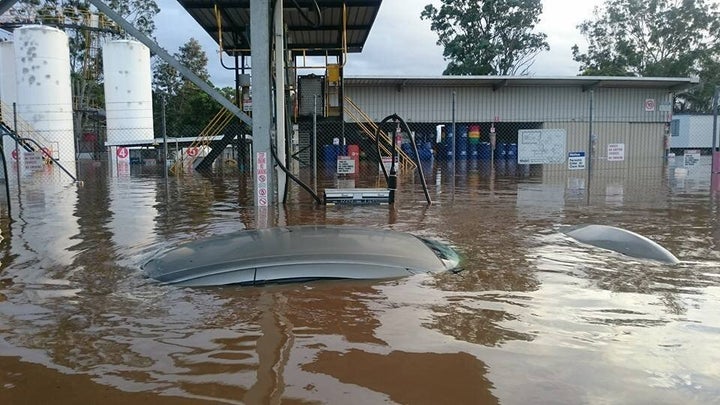 "The whole CBD has just gone under, a lot of houses have gone under too," she told HuffPost Australia.
"They said it won't stop rising until 11 or 12pm and the high tide has just come in now as well, so it's rising even more.
"There's one part near the carpark where it has come over and it's going very, very fast...If you came close to it, it would just pull you under."