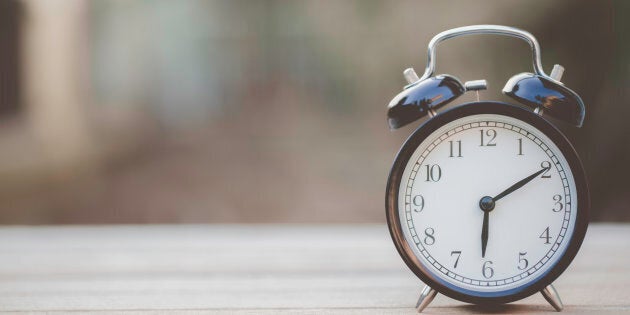 If you've been noticing that your walks home from work have been getting noticeably darker, you know what's coming (we're just here to give you a gentle reminder).
Daylight saving is about to come to an end.
Daylight Saving Time (DST) is the practice of advancing clocks one hour during the warmer months of the year. In Australia, it is observed in New South Wales, Victoria, South Australia, Tasmania, and the Australian Capital Territory -- and not observed in Queensland, the Northern Territory or Western Australia.
At 2am (or 3am Daylight Saving Time) on Sunday April 2 -- the first Sunday of April -- it will be time to wind those clocks that you have hanging everywhere back one hour.
With most iPhones and Android phones updating automatically these days, you won't really need to do a thing -- except to look forward to the trials and tribulations that Sunday (and your life thereafter) will bring.
(Daylight saving will grace us again on October 1).
You can sleep in on Sunday morning.
Unless you want to turn up super early to your Sunday morning get together, enjoy that extra hour.
The evenings are darker ...
But the mornings are brighter.
They may be getting cooler as we move into winter, but earlier sunrises means the mornings are brighter.
Which makes waking up in time to fit in a gym class before work and subsequently hitting snooze that much easier.
ALSO ON HUFFPOST AUSTRALIA