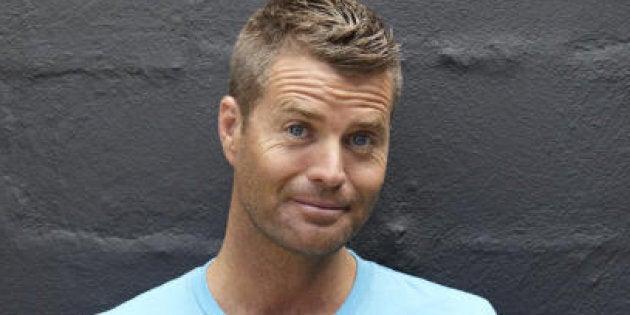 Controversial celebrity chef Pete Evans has hit out at Seven's Sunday Night program and the medical establishment in a message to fans on his Facebook page.
Evans featured on last week's Sunday Night episode to "share the truth" about his Paleo lifestyle and defend his views on diet, "bone broth" for babies, dairy and fluoride.
A week after the program went to air, Evans today took to Facebook to connect with his followers and take a swipe at Seven.
Evans, or "Paleo Pete" as he is commonly known, was particularly keen to speak to "apologise" to those who had attended his Gut Health event and been interviewed by Sunday Night.
"You shared how you had come off medications or reduced them, how you had reversed type 2 diabetes as well as a host of other amazing health stories from autoimmunity to depression and more," Evans wrote.
"For some reason, the producers decided that those stories were not as important and decided to air a lovely lady at the seminar, saying she was happy to have a selfie with me."
"I guess the producers thought that a selfie is what they deemed more important to the story, instead of sharing real life Australians, reclaiming their health."
Evans also took aim at backers of orthodox medicine like the Australian Medical Association and Dietitians Association of Australia
"It doesn't get much simpler or better than some beautiful vegetables with a side of well sourced seafood or meat with the cleanest water possible," he wrote.
"That is what we promote as Paleo, or you can call it meat and three veg and the AMA & DAA can still call it dangerous until they try it for a few months and see if it works."
Evans is a staunch supporter of the Paleo diet which, inspired by the Paleolithic-era, excludes all grains, dairy, refined sugar, salt, processed oils, alcohol and coffee.
Evans' radical approach to food has been criticised by health professionals as unscientific and potentially dangerous.
The AMA has previously said he is putting his fans' health at risk with extreme advice on diet, fluoride and calcium, saying a "celebrity chef shouldn't dabble in medicine".
ALSO ON HUFFPOST AUSTRALIA