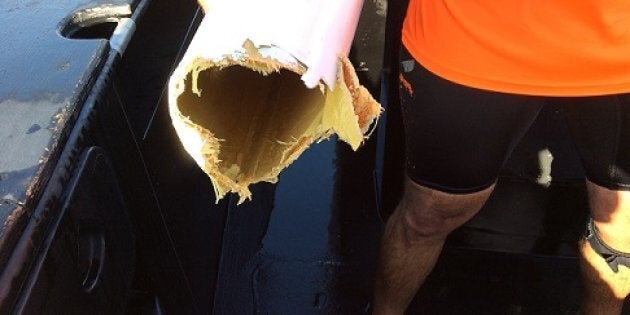 This is definitely not what you want on your chilled Sunday arvo paddle.
A Sunshine Coast man was kayaking in a group of nine people when a shark attacked his vessel. As the 39-year-old began to sink he called Triple 0.
Water Police were able to track his location by using an aircraft that was coming into Brisbane Airport. The man was rescued at about 4pm and his chewed 6.5 metre kayak was recovered from the water.
The Queenslander was uninjured but "quite shaken and glad to be out of the water," police said.
Photos released by Queensland Police show the damage.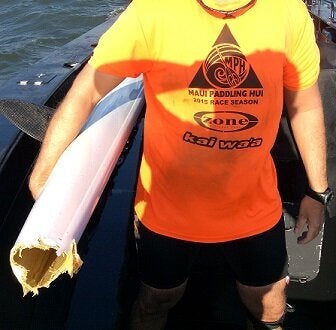 Sergeant Gordon Thiry from Brisbane Water Police said it was very fortunate they were able to find the man in time.
"We would encourage anyone heading out on the water to always wear a life jacket, carry an EPIRB and make sure you let someone else know where you're travelling to and how long it will take," he said.