The crisis from torrential rain hammering the eastern seaboard will not relent yet, with the Queensland town of Rockhampton the next to brace for flooding -- but it hasn't rained in Rockhampton for three days.
At least five people have died in the floods which have saturated QLD and northern NSW in recent weeks, with the death toll potentially set to rise with another three more missing. Cyclone Debbie hammered north Queensland, and while the system's effects are still being felt in the north of the country, big rainfall is also buffeting Sydney and Wollongong.
But Rockhampton is a different proposition to the flooding which has put Mackay, Lismore and more under water. The area is bracing for what some are calling a "once in a hundred year" flooding event, with waters expected to peak at nine metres on Wednesday at Rockhampton, while the Fitzroy River at Riverslea was at 26 metres on Monday morning, according to the Bureau of Meteorology. Reports state more than 5000 properties are at risk in the town, and residents are being warned to prepare.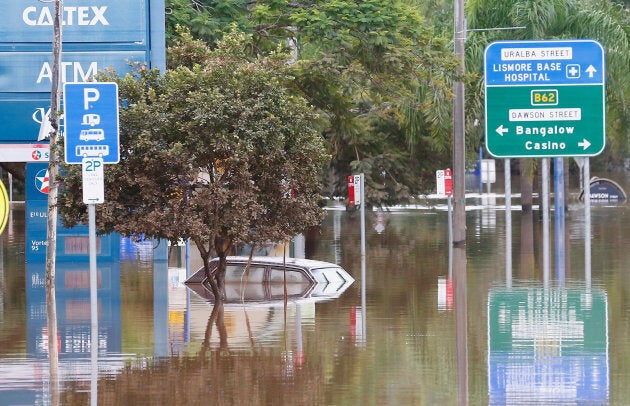 But it hasn't rained in Rockhampton since Friday. Not one millimetre of rain has been recorded in the area since 9am on March 31. Rockhampton is about to be smashed by floods but not a drop of rain has fallen in half a week. How, though?
It's to do with the Fitzroy River, which runs literally through the middle of Rockhampton. More specifically, it's to do with the Fitzroy basin, a catchment area of 142,665 square kilometres. That's double the size of Tasmania, according to BOM meteorologist James Thompson, and it's been collecting rain for a week from Cyclone Debbie. And in the next few days, the Fitzroy River is going to dump a whole load of that water right into Rockhampton.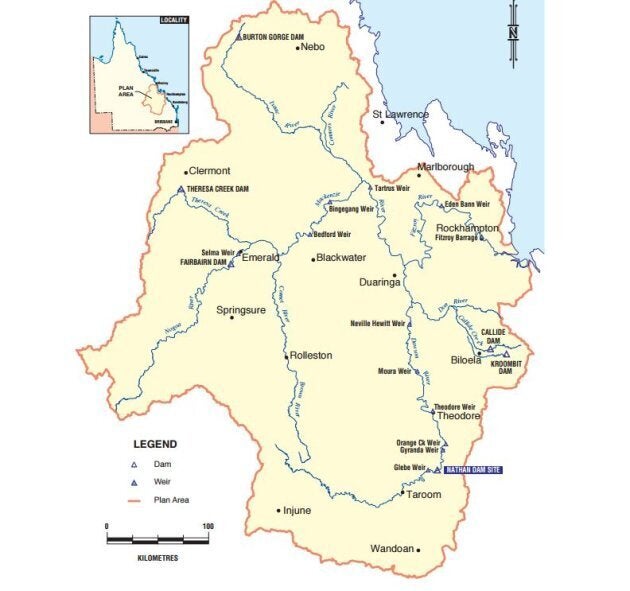 "The rivers that go into the Fiztroy River, one had quite a lot of rain as ex-tropical cyclone Debbie tracked south. We're waiting for that rain to get into the river and down into Rockhampton, which can take quite a while because the catchment is quite large," Thompson told The Huffington Post Australia.
"Debbie crossed the coast last Tuesday,and it wasn't until Wednesday it started moving south. That region got a lot of rain, but all that water took a while to get into rivers."
Thompson said waters in Rockhampton are set to rise dramatically from Tuesday, where flood gauges are expected to hit the 'major' mark of 8.5 metres in the afternoon, and peak at around nine metres. Waters will stay around that mark through Wednesday, Thursday and possibly even into Friday, when conditions are expected to ease.
"It will peak on Wedenesday but from Tuesday afternoon it will be above the major level. It might even reach 'minor' today, which is seven metres. It's at 6.5 metres at the moment."
But while some are talking up record-breaking floods, the BOM isn't so sure. Thompson said the record in the area was 9.4 metres, in 1954, but this week's conditions are expected to stop just shy of that mark.
"The people of Rocky have been through floods before. They understand what to do to get ready, but this one is going to be a big one," said QLD premier Annastacia Palaszczuk, in warning residents of the coming danger.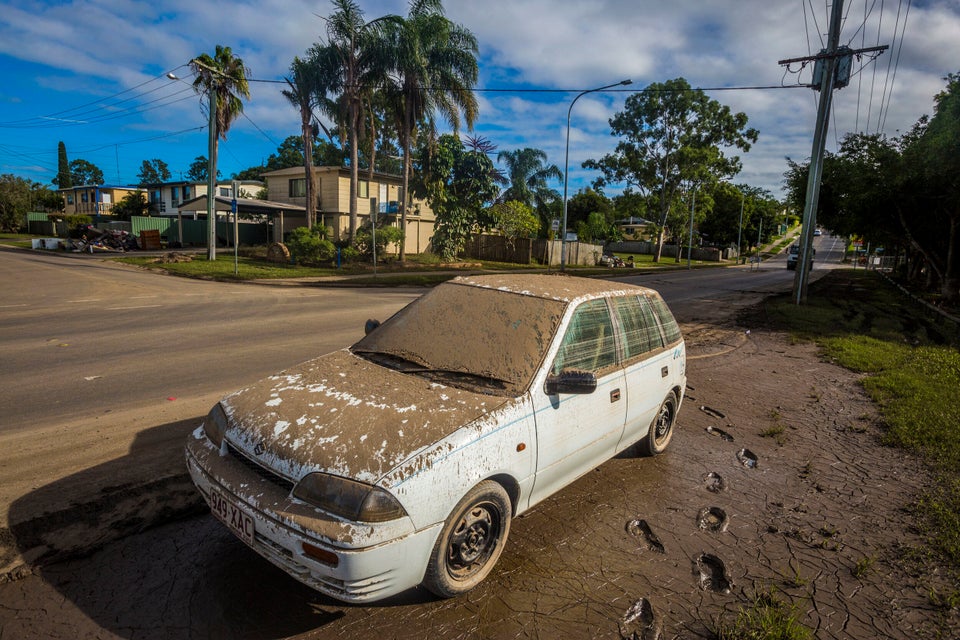 ALSO ON HUFFPOST AUSTRALIA