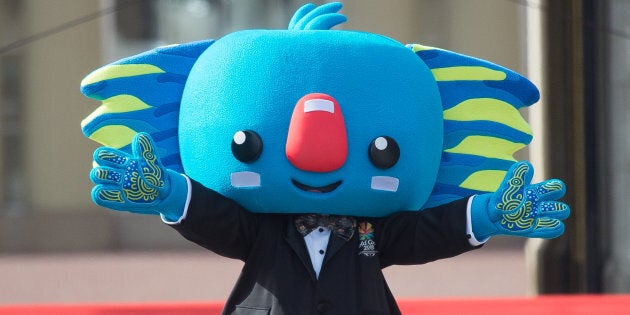 Remember the car that Homer Simpson designed? The one with so many features aimed at pleasing so many ordinary slobs that it ended up being a hideous jalopy which hurt just to look at?
We're not saying the Gold Coast 2018 Commonwealth Games mascot Borobi the koala is half as bad, but it's in the same territory.
With a year to go Tuesday until the Gold Coast 2018 Commonwealth Games, let's take a closer look at Borobi, who according to the blurb in the video below, is "born destined for greatness"
"Like true sporting legends Bolt, Freeman and Thorpey, he's determined, he's a warrior, he's a little champion. And he's so cute you want to give him a cuddle," the voiceover guy enthuses.
Cuddle him? Well, that's a matter of personal preference. Even though Borobi was designed by Queensland teacher Merrilyn Krohn -- whose design was selected out of 4,000 entries in a national competition -- it still looks a little like a mascot designed by a committee.
Indigenous designs on the paws give a nod to the Gold Coast's original inhabitants. Fluoro boardies and a splash of zinc cream pay homage to the Goldie's famous surf beaches. Then there's the strange cranial edifice which looks like Borobi shoved a boogie board in one ear and pulled it out the other.
He also has manga eyes. Because Japanese animation. Because we don't know why either.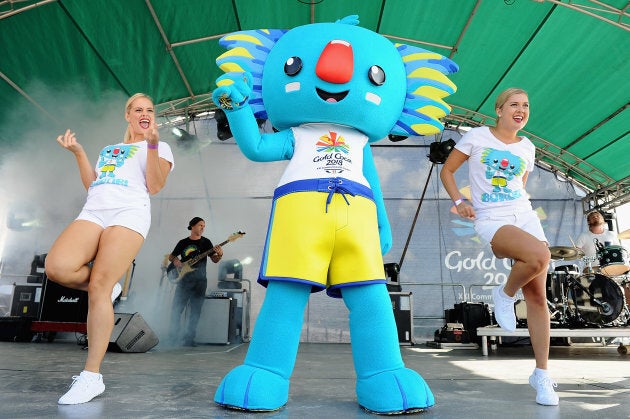 Weird Games mascots pretty much started at the 1992 Barcelona Olympics, when the Spanish unveiled Cobi the Catalan sheepdog. They had every reason to make his shape a little strange because Cobi's form was a nod to the cubism of Picasso.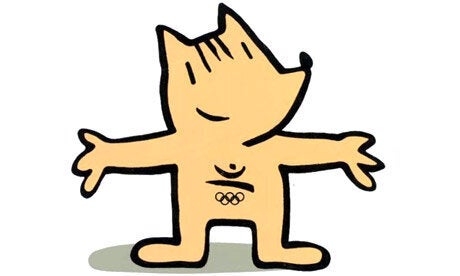 Four years later, Atlanta unleashed a blob thing called Izzy as its mascot. The world remains unclear just what it was, or was trying to be, or say, or do.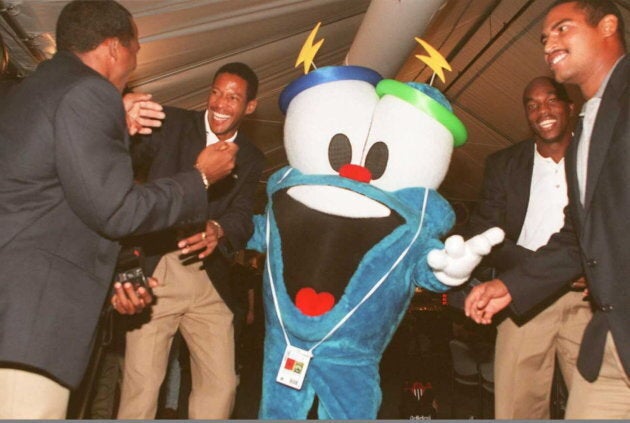 The dark decades of Games mascotry culminated in these two monstrosities at London 2012.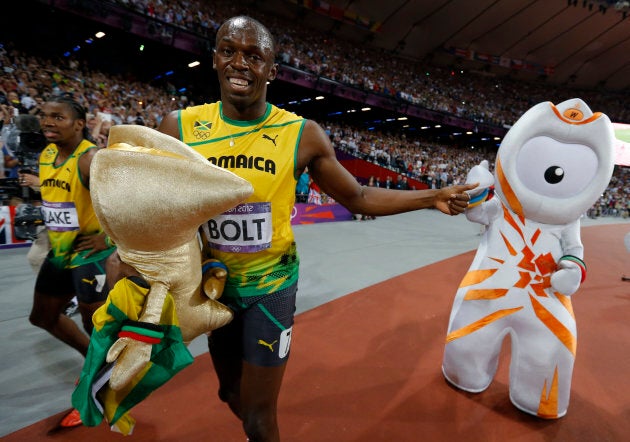 The Gold Coast Commonwealth Games 2018 koala at least slightly resembles an actual animal. Aesthetic considerations aside, two opportunities were missed here.
For one thing, Borobi is a bloke. The Gold Coast Games will be the first Comm. Games with a women's program with as many events as the men's. A female mascot would have been a nice little way to draw attention to that.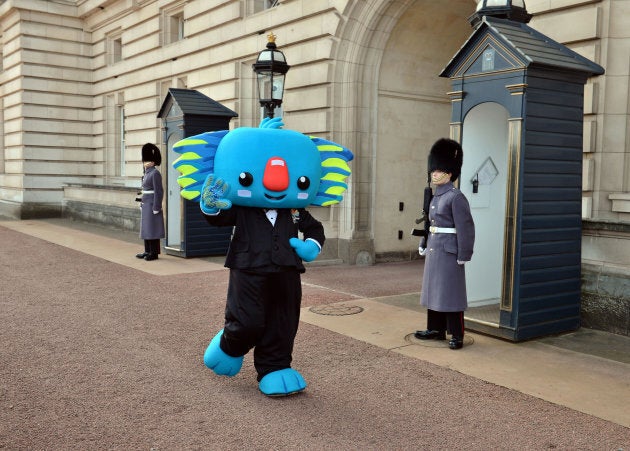 Secondly, koalas are under severe threat in south-east Queensland, as they are elsewhere in Australia. The Gold Coast City Council has a page dedicated to all that on their website. The Comm. Games organisers might have saved a little corner of cyberspace on their site too to get people genuinely interested in the plight of these iconic animals -- and how they might help them.
"Isn't he a little beauty?" enthuses the voiceover in Borobi's official video
He's not actually. He's blue when he should be grey and he's covered in token Indigenous and surf motifs, when he should have been so much cuter, and more powerful.
ALSO ON HUFFPOST AUSTRALIA