'The Nightly Show' is a late-night program in the UK whose host changes weekly. This week Gordon Ramsay has taken control and, in what is ultimately the greatest musical number on earth, had special guest John Legend stop by to sing some of his infamous insults.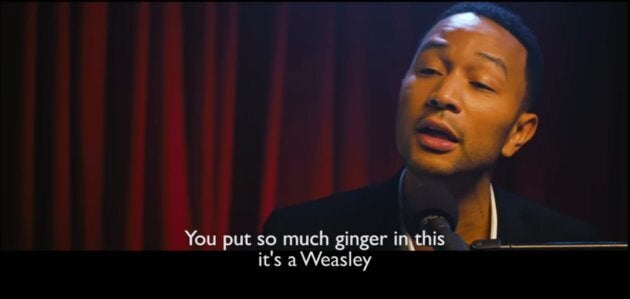 With Legend behind the piano, his smooth vocals just adding to the power and creativity behind such classics like, "I'll get you more pumpkin and I'll ram it right up your f**king arse. Would you like it whole or would you like it diced?"
Recently Ramsay has found a really, really entertaining hobby of roasting the ever loving hell out of his followers on Twitter when they submit photos of their tragic cooking attempts to him.
But please, whatever you do, don't send him photos of pineapple pizza.
ALSO ON HUFFPOST AUSTRALIA