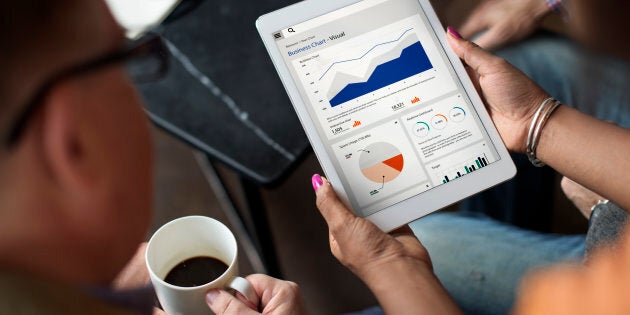 Big data is the business buzzword right now. Collecting huge amounts of data to make predictions and smart business decisions was once the only in the realm of large corporations. But now, small business wants in.
Eden Gardens, a plant nursery, lifestyle and cafe at Macquarie Park in Sydney, had been collecting data on their customers' postcodes. But when marketing manager Michael Tate sat down to analyse where his customers were coming from, he realised something was wrong.
The most popular postcode was 999 -- it doesn't exist.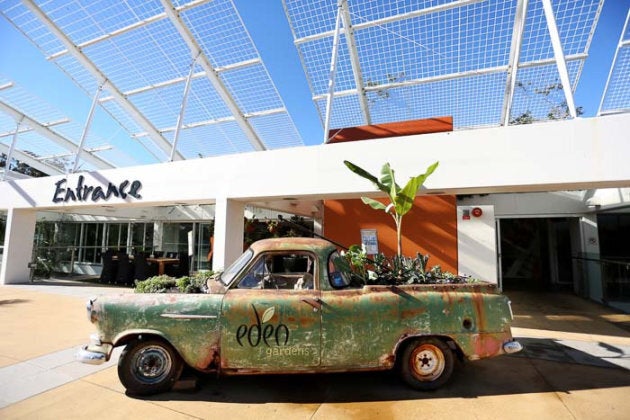 "One of my big issues with the business is quality of data," Tate told the Huffington Post Australia.
"The less you have your sales team doing stuff, the better the chance of not having errors."
It turns out sales staff were just punching in 999 to get to the end of the sale, without actually asking for a postcode. But with the use of an app called Daily IQ 2.0, Tate was able to get a much more accurate -- and automated -- view of where customers lived.
They were surprised to find that their customers were travelling from St Ives, Pyrmont and Hunters Hill. This insight allowed the business to drill down into demographics, change product offerings and target catalogue deliveries in these areas.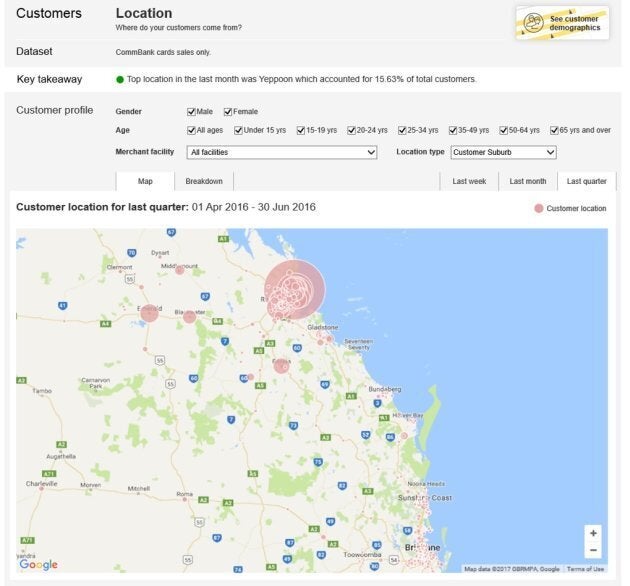 Big data has so much potential for small business, but many operators don't know where to start. Claire Roberts, Executive General Manager of Business Banking Small to Medium Business at Commonweath Bank, says that over 50 percent of businesses rely on personal experience and "gut feel" to make decisions -- not hard evidence.
"I think small businesses are time poor and are incredibly busy running their businesses so collecting data can overwhelm them," Roberts told the HuffPost Australia.
This is where the bank's new app Daily IQ 2.0 comes in. It filters the enormous amount of data gathered through Commbank's 1.2 billion daily transactions to deliver useful insights to small and medium businesses in real time. It can tell businesses where their customers live, if they are new or return customers and compare their trade with other similar businesses. All the information used by the app is de-identified so you don't have to worry about businesses tracking your every move.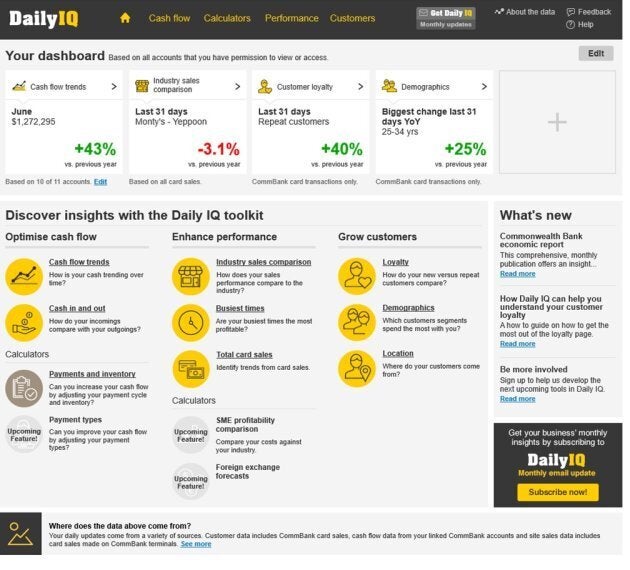 "That's one of the really exciting things, it's a fantastic support day to day as well as long-term planning," Roberts said.
"Even things like time of day customers came in, that could help with staffing and rostering."
Roberts says it's becoming clear that using data will be essential for all business planning in the future.
"Businesses are telling us that big data is critical to their business."
Tate has come to depend on this data for lots of business decisions, from deciding when to have the florist in store -- after 3:30pm is rush hour for flower sales -- to focusing on attracting and retaining new customers.
"What it was able to show me was spikes in my business with the percentage of new customers," he said.
With the right technology to back them up, big data is a win for small business.
ALSO ON HUFFPOST AUSTRALIA