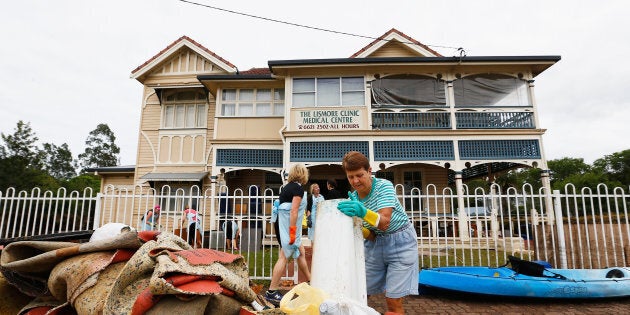 NSW Police have issued a stern warning to would-be looters thinking of taking advantage of the floods crisis affecting the state's north, after arresting one man for allegedly stealing property.
Heavy rains and flooding have affected large parts of Queensland, as well as northern NSW. Prime Minister Malcolm Turnbull was in Lismore on Monday, as part of a tour of flood-affected regions, surveying homes, properties, cars and businesses left underwater by the deluge. The Wilsons River flowing through the town was said to have peaked at 11.6 metres, its highest measurement in 40 years.
"It is heartbreaking and tragic and it is going to take a long time particularly for the people in Lismore to recover from this event," State Emergency Service deputy acting commissioner Mark Morrow said.
Turnbull said it was "gut-wrenching" to see the damage first-hand.
"'We have seen nature flinging her worst at Australians, but it always brings out the best in Australians,' he told reporters," the PM said on Monday.
"'You see the resilience of the business people here, the families here, cleaning up, getting on with life, getting recovery."
But even while the media spotlight turned to Lismore, some tried to exploit the situation to their own benefit. NSW Police reported they had arrested one man for theft and intimidation, and moved on 16 more people from the CBD in the last day, after receiving reports of looting from businesses and homes trying to clean up after the floods.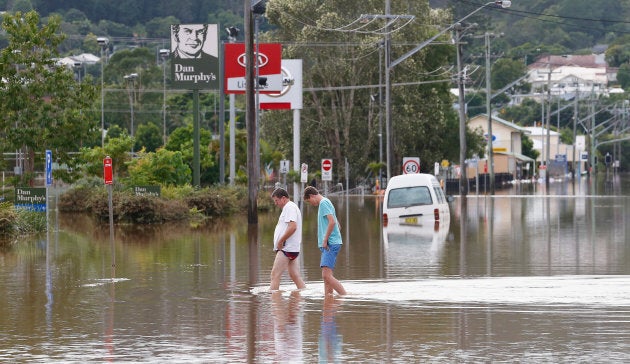 "The residents of Lismore have suffered loss of life, loss of property and emotional turmoil from the recent flood events across Northern NSW. Haven't they suffered enough without individuals stealing what items they have left!" police said in an unusually emotional media release.
A 41-year-old man from Jiggi will appear in court on May 7 after allegedly stealing property and intimidating locals who confronted him.
"It appears some people believe flood damaged property equals 'you can help yourself' to whatever you like," said Richmond LAC Crime Manager, Detective Chief Inspector Cameron Lindsay.
"Residents are purely moving items outside to clean them off and return them inside businesses or homes and due to this activity are now becoming victims of theft."
Police said Lismore residents should report suspicious activity or theft to police. Officers have increased patrols of the city, and are urging non-residents to avoid the area.
"Police have increased mobile, foot and bicycle patrols in and around the Lismore CBD and police are urging all of those non residents or business owners to stay out of the CBD as there is a long way to go before the area is deemed safe," Lindsay said.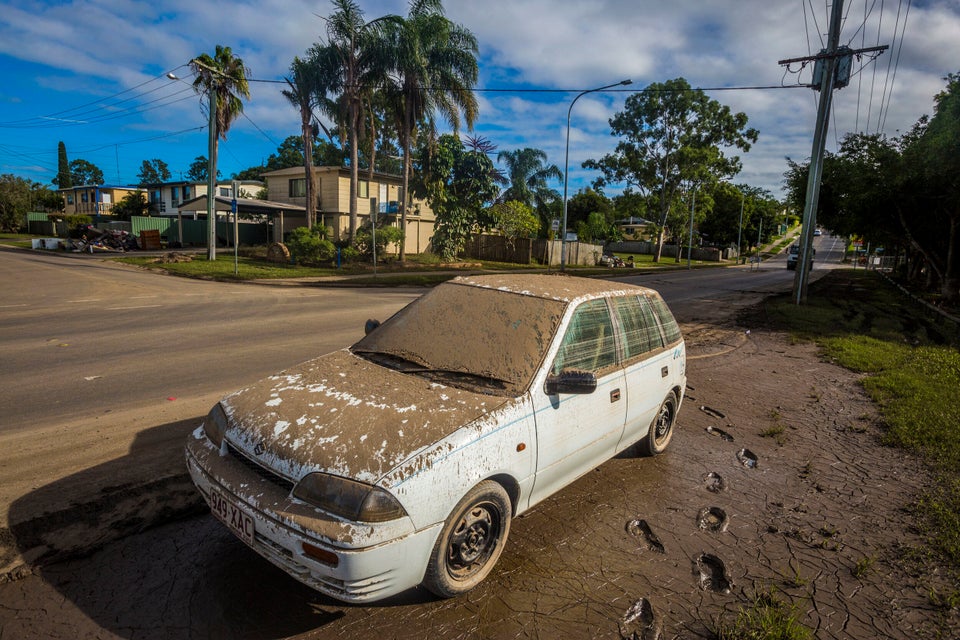 ALSO ON HUFFPOST AUSTRALIA