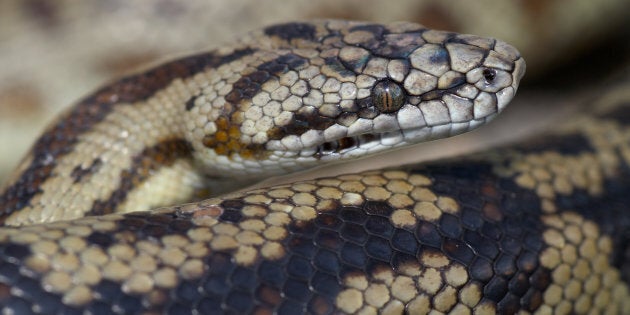 While parts of the state are dealing with everything from power outages to severe property damage, snakes have been found in all sorts of places after they were washed out into the open as a result of the cyclone.
"They're in lots of weird places, normally certain species don't climb but people have been cleaning up in the shed ... and found browns in the rafters," he said.
"They don't like sitting out in the rain, they come into houses or trees to escape the water and possibly looking for some warmth," he said.
"If people see a snake, call the professionals. Don't kill it."
The discoveries come as authorities have been issuing warnings for people to stay out of floodwaters for their own safety.
The slithery visitors aren't the only animals to have sought shelter inside from the devastation of Cyclone Debbie.
ALSO ON HUFFPOST AUSTRALIA