Just after we got the image of that terrifying doll's face out of our nightmares, in strolls the trailer for 'Annabelle: Creation', the film that plans to answer a question we definitely weren't asking: what's the backstory to that freaky haunted doll?
Set before the events of 'Annabelle' and 'The Conjuring' films, 'Creation' follows a dollmaker and his wife who, after their daughter is tragically killed in an accident, welcome a nun and a handful of orphans into their home. Obviously the dollmaker decided to create a terrifying homage to his child, which - surprise - turns out to be that famous, awfully spooky doll.
Annabelle already had a successful first outing, terrifying audiences in 2014, and now we're set to see how it all began. Creepy record players mysteriously pumping out tunes, spooky rocking chairs moving all by themselves, sad orphans being terrorised and that damn doll freaking everyone out. Classic Annabelle.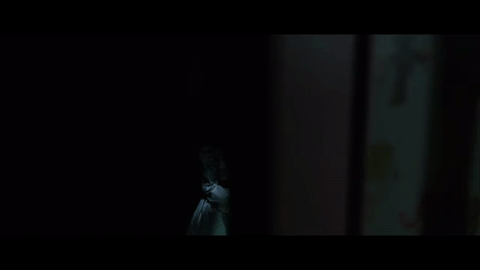 The film stars Anthony LaPaglia and Miranda Otto as the dreaded dollmaker and his wife, who struggle with wanting their daughter back while scheduling time for super haunted tea parties and a ton of screaming. Most of that screaming being mine, from the audience.
Once again being produced by horror maestro James Wan who produced both 'Conjuring' films, as well as several of the 'Saw' movies. The Aussie is also working on another 'Conjuring' spinoff about that terrifying nun, appropriately titled 'The Nun' which is slated to open next year. Wan is also working incredibly hard to make sure I never sleep with the lights off again.
'Annabelle: Creation' is scheduled to haunt cinemas on August 10.
ALSO ON HUFFPOST AUSTRALIA