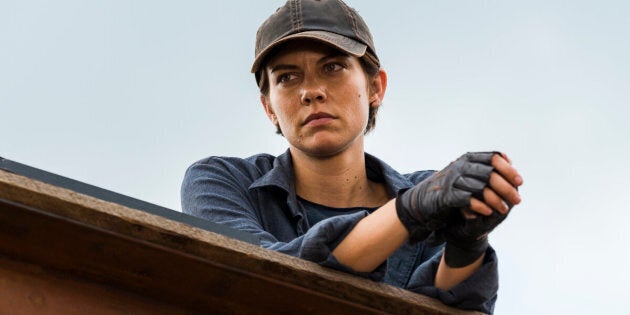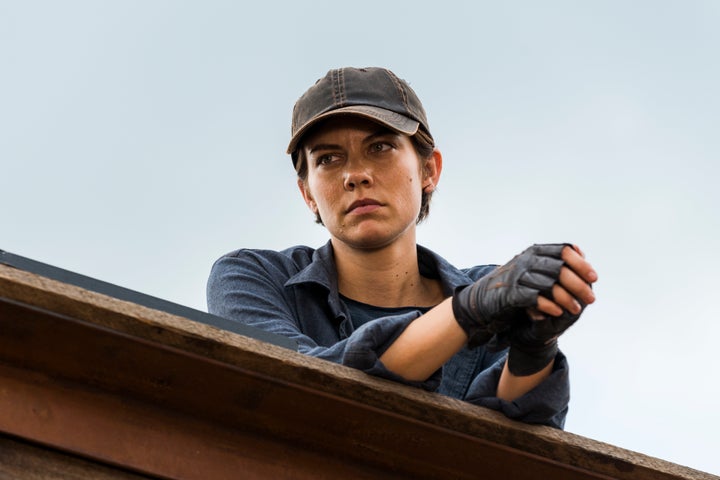 Here come the tears a-Glenn.
As promised, "The Walking Dead" Season 7 finale was certainly a "circus of emotion." With everything that was going on, it was easy to miss the show's final touching moment.
But first ...
In the episode, Sasha (Sonequa Martin-Green) died after taking the suicide pill from Eugene (Josh McDermitt); we learned the "little birdies" who told Negan (Jeffrey Dean Morgan) about Alexandria's plan to attack were the junk yard people (as predicted); later, Negan created another lineup like in the Season 6 finale and Season 7 premiere, only this time it was just Rick (Andrew Lincoln) and Carl (Chandler Riggs); just when we thought Carl was going to die, The Kingdom and the Hilltop showed up to save the day at the last second, eventually sending the Saviors and the junk yard people running.
In addition to all the highlights from the episode, the show tugged on our heartstrings with a final tribute to a beloved character ― and everyone's favorite former pizza boy ― Glenn (Steven Yeun).
Yeun was a staple on the show until Glenn's brutal death in the Season 7 premiere. In memory of the character, the show referenced Glenn throughout the season. Maggie even donned a hat and gloves in the midseason finale, seemingly as a nod to the hat her now-deceased husband used to wear and the fingerless gloves of Abraham (Michael Cudlitz), Negan's other victim in the premiere.
In the closing moments of the Season 7 finale, Rick told Maggie that she made the right decision to come and help in the fight. She said the decision was made a long time ago when Glenn originally helped Rick.
"Glenn made the decision, Rick. I was just following his lead," she said.
In her hand, we see Glenn's watch, which was given to him by Maggie's dad, Hershel (Scott Wilson).
And people loved it:
Of course, it would've been better if Glenn had lived, but what are you gonna do, right? These are crazy times.
Here are some other can't-miss moments from the finale, along with the amount of tissues you'd probably have to use to wipe the tears away.
Sasha's death (5/5 tissues)
Sasha's death is sad, and it sucks, but don't feel bad for Sonequa Martin-Green. She's starring in "Star Trek: Discovery." Also, Sasha could still be alive if her plan to kill Negan wasn't so dumb. It was just really, really dumb.
Rather than wait outside the Saviors' compound for a chance to snipe Negan from afar, Sasha decided to go running into their headquarters. That sounds less like someone trying to kill Negan and more like someone who's late getting on set for "Star Trek."
Plus, in becoming a zombie and popping out of a coffin, she surprised Negan and gave Alexandria a chance to fight back, so that's pretty sick.
Abraham returned (3/5 tissues)
While Sasha was dying, she apparently had a flashback of Abraham. He memorably gave her a peace sign before his death in the premiere. Now, he was back to see his lover one last time.
Dang. Someone play "Unchained Melody" and get these two some pottery or something.