As soon as the season changes and the weather turns cooler, we tend to (lovingly) turn to comfort food, which usually takes the form of lots of carbs. We're talking pizza, lasagna, roasts, potato-anything and, of course, pasta with a rich sauce.
And if you've never made homemade pasta before, now is the perfect time to try.
This easy pasta recipe by Sydney chef and Electrolux ambassador, Massimo Mele, takes four simple ingredients to make handmade macaroni. Paired with a traditional ragù sauce and you're in comfort food bliss.
"For as long as I can remember pasta has always been on the table," Mele told The Huffington Post Australa.
"On Wednesdays, we would make pasta with tomato and mozzarella, on Fridays, with peas and bacon, and on Sundays, baked pasta was a family tradition.
"I remember watching my Nonna every Sunday sit on her little chair with a round wooden board in the court yard making hand-rolled pasta. There is a little part of me that thinks about these memories."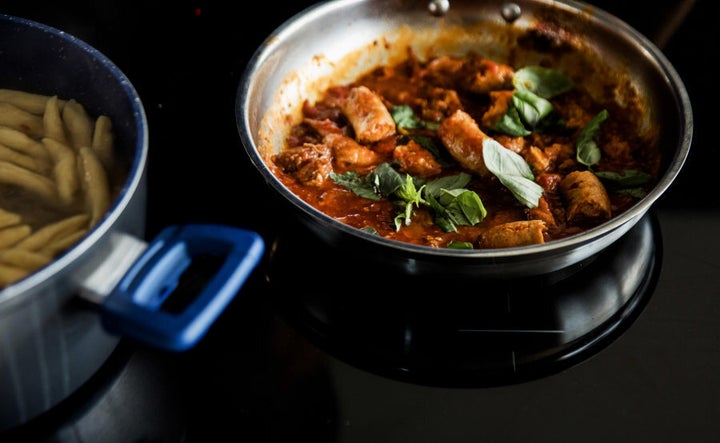 The beauty of pasta dishes is how simple yet satisfying they are.
"If you have flour in the kitchen, you can make pasta. If you have eggs, then you have all you need to make silky smooth pasta," Mele said.
"I get asked why I love making pasta and it's really simple: it's my go-to dish for comfort food, to impress and for special events."
When it comes to making pasta and pasta sauce, Mele urges people to remember a few crucial tips. First and foremost:
"Always use ingredients that are in season, or the best quality that you can find," Mele said.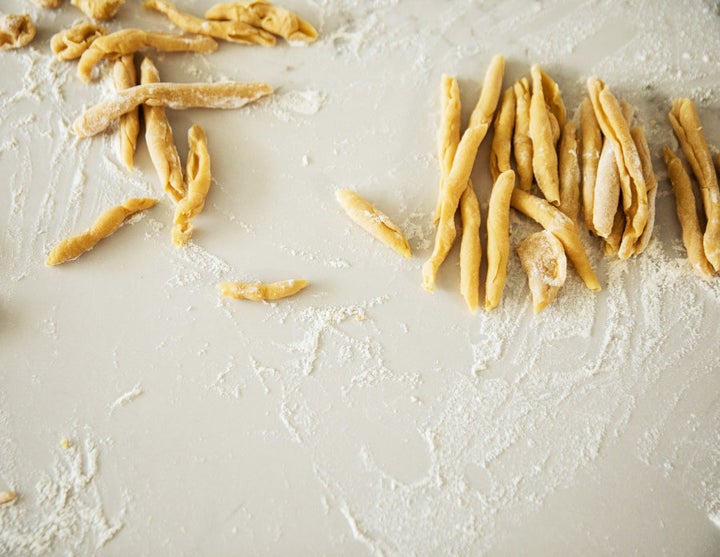 For pasta, it's all about letting it speak for itself.
"Every pasta shape has a specific sauce that generally accompanies it so do your research," Mele said. "Use a good quality flour and organic eggs.
"Always use a large pot to boil pasta to give it space to move. Add salt to boiling water and always ensure you have 10 parts water, one part salt.
"A big no-no is to add olive oil to the boiling water -- it achieves nothing and just makes it hard for the sauce to stick to the pasta."
When cooking pasta, test for done-ness about one minute before the time given on the package instructions.
"Dried pasta should be cooked through but still firm to the bite. Fresh pasta will rise to the surface when it's ready. It should be chewy and have a uniform colour throughout," Mele said.
"Always keep some of the pasta water when you drain it as it comes in handy when making the sauce. Do not rinse pasta in cold water once cooked. And don't over-sauce the pasta -- it's just as much about the fresh pasta as the sauce."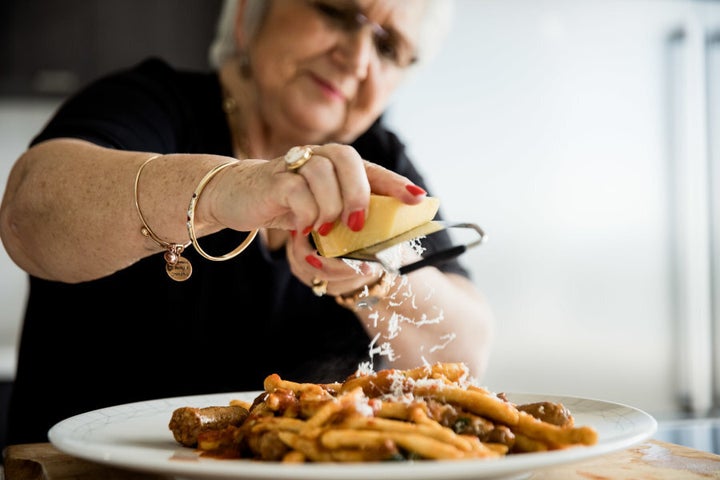 Homemade macaroni and ragù
INGREDIENTS
400g plain flour
4 eggs
Pinch of salt
Water, add as needed
5 tablespoons of extra virgin olive oil
1 small onion, finely chopped
1 small celery, finely chopped
A handful fresh basil leaves
2-3 fresh bay leaves
250g beef shin
500g American style pork spare ribs
2 large pork and fennel sausages
2 tablespoons tomato paste
100ml good quality red wine
3 x 400g tins passata
Salt and pepper
125g Parmesan or Pecorino grated
METHOD
To make the pasta dough, put all the ingredients into the bowl of a food processor and pulse until the mixture begins to form a ball. Add a little water if the dough is dry.
Remove the dough from the bowl, form into a rough ball and begin to knead. To do so, press the dough down and push away from you. This will stretch the dough and give you an oval shape. Continue doing this for 5-10 minutes without adding too much pressure -- it's about the technique, not the strength of your hands. When the dough has reached a smooth consistency, set aside wrapped in cling wrap in the fridge and leave for 30 minutes.
To roll out the pasta, cut a piece of pasta dough about 1cm thick. Place on a wooden skewer and roll backwards and forwards until you have a long cylinder about two inches long. Make and set aside.
Note: You can also make orecchiette using this pasta dough -- just shape into a small ball and press down to make an indent with your thumb.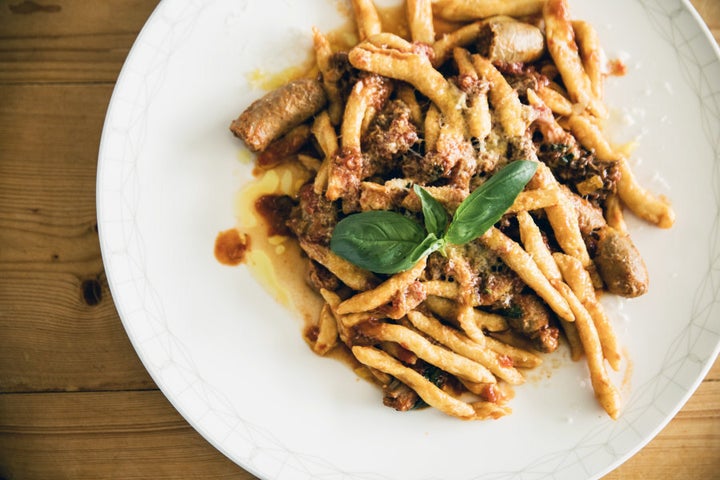 Heat half of the extra virgin olive oil in a large saucepan. Add the beef, ribs and sausages and fry for a few minutes, turning frequently to brown well.
Remove the meat and set aside. Add the remaining olive oil followed by the onion, celery, bay leaves and cook until softened.
Add the meat back into the pot, followed by the tomato paste. Cook for about one minute, then add the red wine and cook for a few minutes until the liquid has reduced by half.
Add the passata to the pot and bring to the boil, then reduce the heat. Pre-heat your oven to 150°C. Place a lid on top of the saucepan and cook in the oven for three hours. Every hour, remove the lid and give it a stir. If your oven seems to be drying the sauce out, then lower the temperature.
Once cooked, remove the meat from the pot and place onto a serving plate to keep warm. Separate all of the meat from the bones and add the meat back into the sauce. With the sausages, chop these into pieces and add back to pot. Discard the leftover bones.
Cook the handmade pasta in salted boiling water for 4–5 minutes. Add the cooked pasta to the sauce and stir together, ensuring the pasta is well coated. Season with salt, pepper and add fresh basil. Add half the grated Pecorino and mix well.
To serve, ladle the pasta into four serving bowls, top with some of the meat and more Pecorino if you wish.
ALSO ON HUFFPOST AUSTRALIA