The bodies of Stephanie King, 43, and two of her three children, Ella-Jane, 11 and Jacob, 7, were pulled from the Tweed River near Tumbulgum on Tuesday morning. Middle child Chloe May managed a miraculous escape through an open window but was unable to get help to her mother and siblings in time.
Police initially said King should not have been on the road at the time as it was closed, but locals have since claimed there was no signage signalling road closures.
It is understood the road, which runs along the river for several kilometres, was not flooded at the time. Instead, mud and silt created the slippery conditions which caused the family's minivan to slip off the road and flip into the river.
Police Superintendent Wayne Starling has hailed King as a "hero", saying she died trying to save her children from the submerged car. She was found clutching when of her children when she died.
The family are "heartbroken" and "devastated", close family friend Pastor Rob Shuttle said on Thursday morning.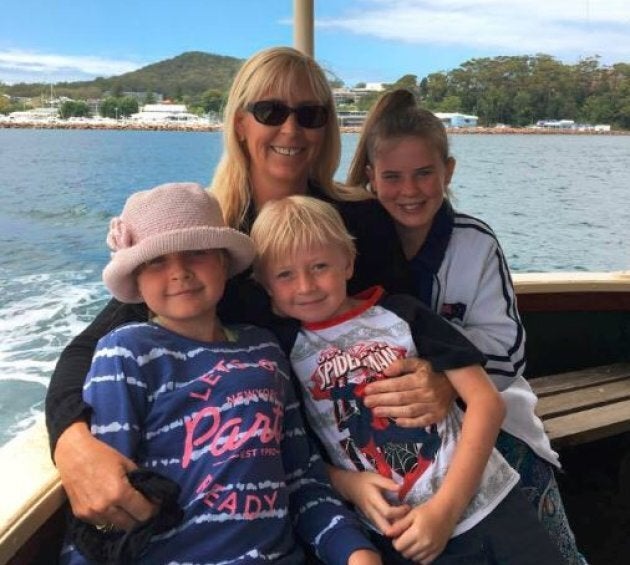 "The family also wanted me to say again that the road was not closed when Stephanie drove along Dulguigan Road that fatal afternoon," Shuttle said.
"Stephanie is a hero and the police have confirmed this and Chloe May is a brave young lady.
"Both Chloe May and [father] Matt are doing as well as can be expected but they ask that you respect their privacy at this time."
A friend of Stephanie King also took to social media to insist that the road was not closed, saying that the "amazing mother" would never put her children in danger.
"I hope people keep demanding the truth, that the road was not closed. And understand that EVERY road in northern rivers has been muddy," Sally Fraser wrote on Facebook.
"Even buses were using that road.
"I know for a fact you would never EVER put your kids in harms way. You were passionate about that and you knew the dangers."
Some have pointed fingers at the Tweed Shire Council, saying signs should have been erected signalling the road closure.
But council general manager Troy Green defended the council's actions, noting that 90 per cent of the council's equipment had been wiped out by the highest floodwaters Tumbulgum had ever seen. He described the deaths as a "tragic accident", according to The Australian.
"Dulguigan Road is a very long stretch of road and we were dealing with a natural disaster, and hundreds of other roads that were affected and closed," Green said.
"This was an isolated road and it was impossible to put a sign on it during the floods, but once the water receded, people began driving on it."
A GoFundMe page has been set up to raise money to support eight-year-old Chloe May and bereaved father Matt Kabealo, which had raised over $95,000 in two days by Thursday.
The State Coroner will look into the deaths of the Bilambil mother and her two children.
ALSO ON HUFFPOST AUSTRALIA