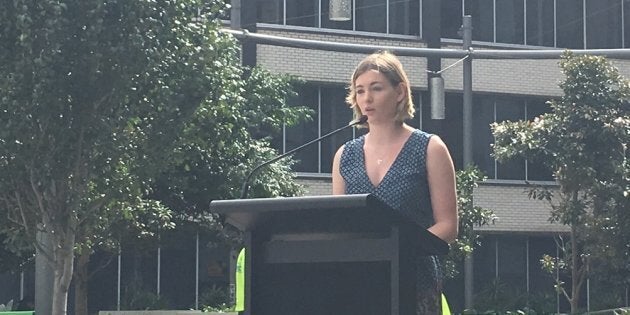 Sarah Avery was 16 when she left home. It was a "complicated family environment" which left her "not feeling safe at home", she told The Huffington Post Australia. Living in the Blue Mountains, west of Sydney, and studying her way through school, she moved out and began staying with friends and other family.
She didn't quite realise it at the time, but she was homeless.
The story of Sarah, now 20, is not unique. On Wednesday, to mark Youth Homelessness Matters Day, various social agencies nationwide began sharing statistics about homelessness among young people. Up to 60,000 young people found themselves homeless in NSW alone last year. More than 38,000 homeless youths were recorded in Victoria, but the real number is estimated to be far, far higher.
It's because homeless young people usually don't fit the stereotype of homelessness. They're usually not lying on cardboard on city streets, camped out in tents in a public park, or forced into refuges and shelters. They couch surf with friends and family, cram into overcrowded apartments. They're not sleeping rough, but they're no less homeless, a term with a definition expanded to mean anyone without a safe, stable and appropriate place to stay.
That's the situation in which Sarah found herself; dedicated and studying hard at school, but forced to rely on the kindness of friends for a roof over her head.
"I didn't even recognise I was homeless. I had a roof over my head every day. That's not what homeless is, right?
"We're not taught in schools what homelessness looks like, the same as we're not taught what domestic violence looks like. Our ideas of these things are very stereotypical and that really limits our ability to recognise what our own problems are and to seek help," she told HuffPost Australia.
"I was never in a specialist homelessness service. I never sought help from a refuge. I went to counselling, I went to the youth centre. But I never thought [homelessness services] were an option for me, because I had a roof over my head."
"I didn't even recognise I was homeless. I had a roof over my head every day. That's not what homeless is, right? It's on a cardboard box in a sleeping bag on the streets, that's what it was to me, and what it is to a lot of people. When you're in that space and your life is so chaotic, you don't have the capacity to realise that. It hurts to reflect on it."
Sarah bounced around from friend to friend, staying in "seven or eight" different places during her final school years, including at one point staying with her grandparents near Parramatta -- an hour-and-a-half round trip to school and back each day. Despite the interruptions and stress, she graduated Year 12 in 2014.
"It wasn't easy. Even though I always had a roof over my head, I didn't always feel safe or welcome. That's no fault of any of those people, that's the nature of the environment," she said.
"I was very lucky to have some really beautiful people in my life who went out of their way to help me. At the end of the day, I had to work really hard. But school saved me.
"When other people dive into alcohol or drugs, or fall apart, which is a fair enough reaction to have, I went to school every day. I would sit in the library and study. That was the one thing in my life I could control, that was my thing. That's always the way I've been. That was the thing I could control in life so that's what i dove into."
Sarah is now studying law and communications at the University of Technology Sydney. She hopes to find a job working in law with community centres or legal aid, but now she works with homeless people and the homelessness sector. She's also part of the NSW Youth Homelessness Representative Council, a body of young people working on solutions to the issue. Sarah says Australian governments aren't doing nearly enough.
"We need to have a plan, we need to know what we need to be doing. You can have stories and stats and have the NSW premier stand up and say 'housing affordability is the biggest issue', but what are you doing? We need a cohesive approach across Australia. Yes, every state is different, but every young person is worth your attention," she said.
"We need more holistic care. You're talking about children and young people. They cant look after themselves, they don't have life skills. They don't know how to cook or clean or maintain a household or pay rent or bills. They should be going to school every day, not dropping out to work.
"There needs to be more emhpasis on services and programs that offer you a mentor, a friend, not a parent but a support person, not a case worker but someone who actively teaches you things. There are fantastic services doping those things but every one I've spoken to is chronically underfunded. That's what makes a difference in a young person's life.
"The only thing that pulled me out was having people in my life, my friends' parents and teachers who showed me there was a way out and something I could strive to be. There are so many young people who don't have that benefit, and where do we get that from?"
Click below to follow HuffPost Australia Politics on Facebook!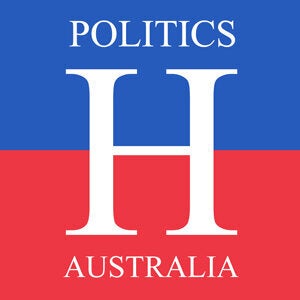 ALSO ON HUFFPOST AUSTRALIA