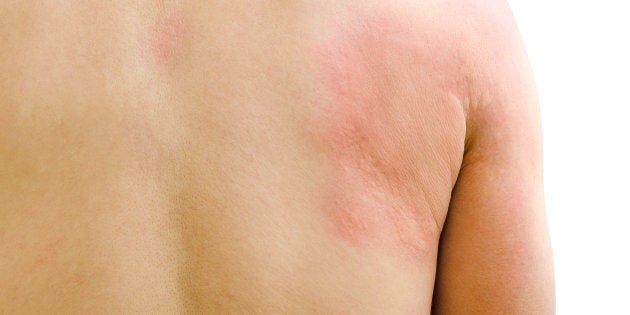 It's really easy to recognise who the villain is in any Hollywood film based purely on their physical attributes. They usually include deep voice, dark clothing and often some sort of facial feature whether that be discoloured skin or a full-blown deformation.
Now, some dermatologists are attributing these depictions to being part of the problem contributing to stigmas against people with skin diseases.
In a new study released by JAMA Dermatology, scientists studied the top heroes and villains as identified by The American Film Institute. Among the common attributes in villains were clusters of dark circles, scars, warts and abnormal skin colours.
This trend dates back to the silent films of the early 1900s, where visual depictions of characters were vital in conveying the course of on-screen action. This continues today, and according to the study's authors, cinema relies heavily on these already established motifs.
"They'll play scary music, and here you've got an image of a Bond villain or Freddy Krueger or Darth Vader that actually works internationally," one of the study's authors San Francisco dermatologist Dr. Vail Reese, told CNN.
But what does this mean in the modern world?
The problem, according to dermatologists, is that these portrayals of villains impact, at the very least subconsciously, the way the public views actual people with skin diseases.
The finds in the study said that "the top 10 villains display a significantly higher incidence of dermatologic findings than the top 10 heroes." The report also found that 60 per cent of villains have some form of skin deformity.
These trends, according to the researchers, establish a visual difference between the good and the evil in film, and in turn, impacts ideals of 'good' and 'bad' people in society. This character tendency works to marginalise those who fit into minorities with skin diseases and contributes significantly to the stigmas they experience on a daily basis.
"If we continue to pair a particular look with (being a villain) ... then pretty soon... seeing a person in that category is enough to prime thoughts of 'villain,'" Mary Beth Oliver, a professor at Penn State University and co-director of its Media Effects Research Laboratory said to CNN.
Oliver wasn't involved in the study but has done her own research that supports these claims.
"This study demonstrates very clearly there is still much stigma attached to skin disease," Dr Mahto said.
"Skin problems are overtly visible and much work needs to be done to support those who suffer and improve public education in light of these findings."