If you're married (or you've even been a bridesmaid) you'll know the difficult task of sourcing a wedding gown.
Many designers charge several thousand dollars for a dress -- anywhere from $5k to a whopping $20k is typical. On the other end of the spectrum you've got more affordable options but they're often off-the-rack, made of cheaper quality fabrics and not assembled with the same level of craftsmanship.
It's a divide that has existed in the bridal world, and indeed fashion as a whole, for a few decades -- high-end quality garments or fast and disposable fashion.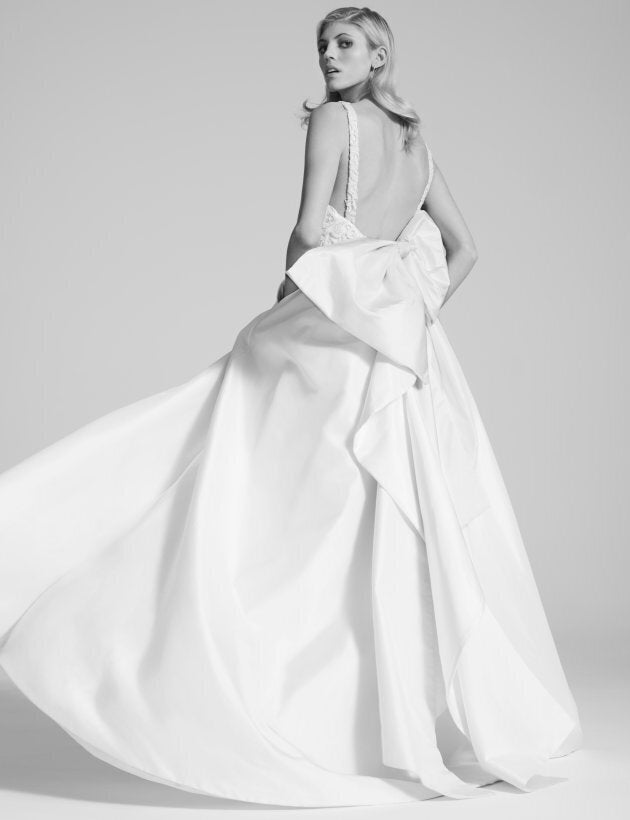 Australian fashion brand Fame and Partners has set out to change all that. The e-commerce made-to-measure occasionwear brand wants to bridge the gap between luxury and fast fashion but first, we needed to understand how the industry got here.
"I was working in technology venture capital five or six years prior to founding Fame and Partners," Nyree Corby, founder of Fame and Partners told The Huffington Post Australia.
"I'm the oldest of four girls in my family and I have had plenty of challenging shopping experiences in that past, as have my sisters. My career had been very focused on e-commerce and digital strategy, so I was looking for an opportunity to go out on my own and I had a natural interest in fashion."
Corby began researching the fashion industry and identified a number of alarming facts that led her to develop the unique business model that is Fame and Partners (more on that later).
"When I stumbled across the fact that 50 percent of womenswear in 2013 was being sold at markdown, it was enough to capture my attention. It struck me that that seemed like an astromically high number in terms of markdown behaviours, and it made me question what it meant in terms of the underlying margin strategy. Was it being marked down because what was being made was not in line with what people want?"
"At the same time I unearthed that 20 percent of womenswear being produced was headed straight for landfill. That translated to millions of tonnes of clothing every year straight into landfill without ever being bought or used. That signalled to me a pretty big disconnect between supply and demand," Corby said.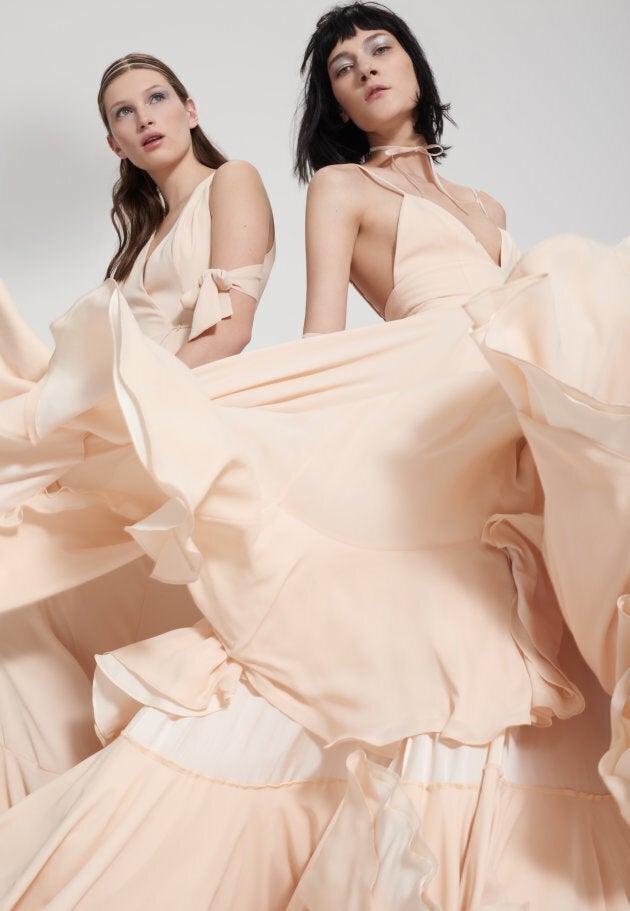 "From there I asked what was driving that. The first was social media and the incredibility fast trend cycle that social media inevitably drives, and the speed with which those trends now surface and decline. There is an enormous amount of pressure on the traditional manufacturing and buying cycle, but it doesn't have the ability to keep up. By the time a buyer has placed an order and they have it in-store, either online or brick and mortar, that trend has moved."
Inevitably, the industry's answer to maintaining the ever increasing pace was fast fashion.
"Traditional manufacturing systems are just not built to cope with the speed, unless it adapts to fast fashion. The emergence of fast fashion and the democratisation of the runway, in some ways, has been really great for women as it has made fashion more accessible and has given women the opportunity to access that kind of level of design, but lets face it, it's happened in a completely unethical way," Corby said.
In fact, Corby unearthed some pretty alarming statistics in her research.
"Fast fashion has driven the fashion industry from being the 18th most polluting industry in the world to the second most polluting industry on the planet in the past 15 years. What that has created is a real challenge for anything that is being produced at a higher quality than fast fashion, because to produce that level of quality with traditional manufacturing processes takes more time than fast fashion allows, so it's hard to keep up."
"The way fast fashion is able to move so quickly is by cutting a lot of corners. It then delivers a product that is disposable, doesn't last, damages the environment and is predicated on the idea of the more you made the cheaper is -- but that leads to more standardised and limited sizing, more boxy cuts. So in terms of the actual shopping experience, women aren't getting what they really want anyway!" Corby said.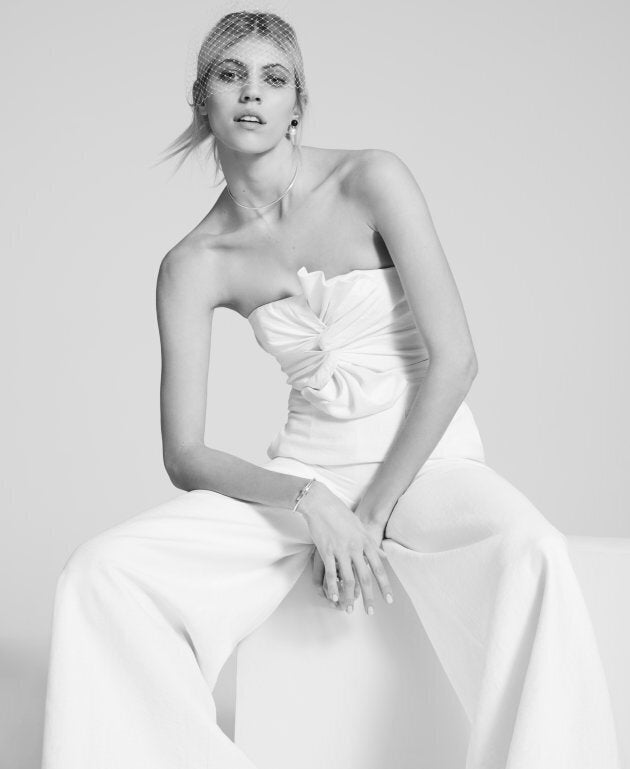 All of these elements led Corby to the conclusion that what was missing was an online store in which women could custom create their own designs, to their own measurements, at an affordable price. From there the garment is manufactured ethically and shipped to the customer in a few days.
Made-to-measure wastes far less fabric, avoids the problem of excess stock, and the customer inevitably gets something that fits them. It's a win-win-win, and the reason Fame and Partners first launched, creating occasionwear by way of cocktail dresses and eveningwear garments.
"The emergence of online and it's increasingly large proportion of total retail sales was clear to me. We are not talking three percent of revenues anymore, we're taking 25 percent of more, and that's only going to continue to rise."
"But there's natural issues with online shopping with size and fit, and then that drives up return rates which drives up markdowns, all because no one has really cracked how to standardise sizing. I mean look at the data -- women are all different shapes and sizes and a woman who is a size 8 in Australia is equally as likely to be 5'9" as she is to be 5'5"."
"I realised in all of this that there was an opportunity to innovate in the retail supply chain, so I built a made-to-order manufacturing system that meant women could custom design their own clothing and have them delivered, to their measurements, in a few days," Corby said.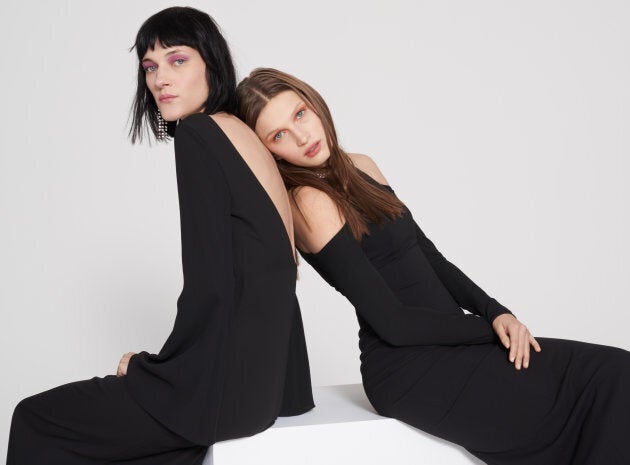 The response has been overwhelmingly positive. Part of that may come down to the fact that the Asia Pacific region has the highest proportion of consumers, at 64 percent, willing to pay more for products from companies committed to social responsibility.
Since launching with occasionwear (think formals, races and cocktail dresses), Corby saw the need to expand to wedding and bridesmaids gowns. She believed the modern bride still wants to look great on her big day but would rather spend money on a longer honeymoon or a deposit on a house. The Fame and Partners bridal offering starts at just $379 and goes up to $1,629 for the most intricate style.
The process of creating a wedding gown with Fame and Partners is easy. Within the bridal 'store' on the website you select a design and then customise components such as height, bust size and hip width (as well as design details) until you're happy with your frock. The same can be done with bridesmaids dresses -- and all designs can be shared with the bridal party for discussion -- all without leaving the website. It's a process Corby has tested personally with one of her sister's own wedding, which is happening in a few weeks.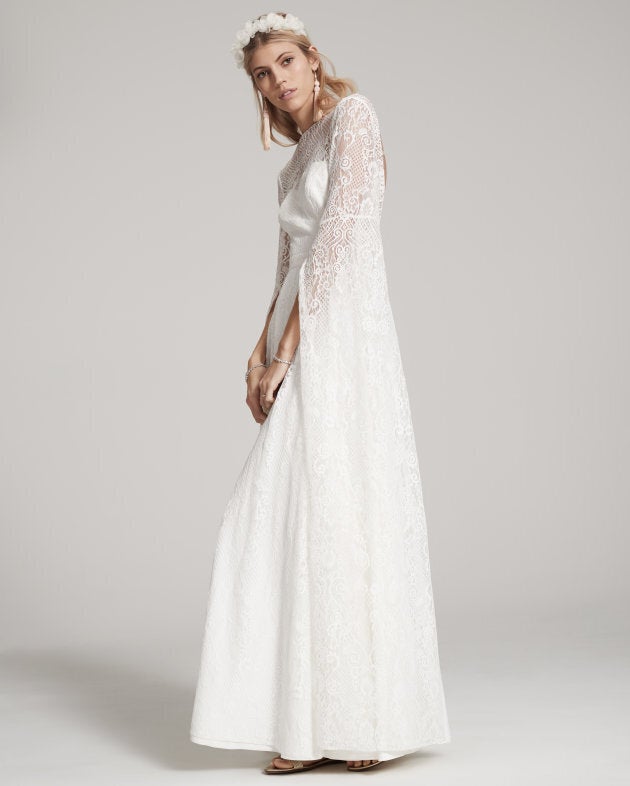 Fame and Partners has no plans of slowing down after the launch of the bridal collection. Later in the year the brand plans to expand into contemporary daywear -- meaning you'll be have to customise work attire and casual weekend ensembles alike.
It's ethical, affordable fashion that actually fits, and we like it.
ALSO ON HUFFPOST AUSTRALIA