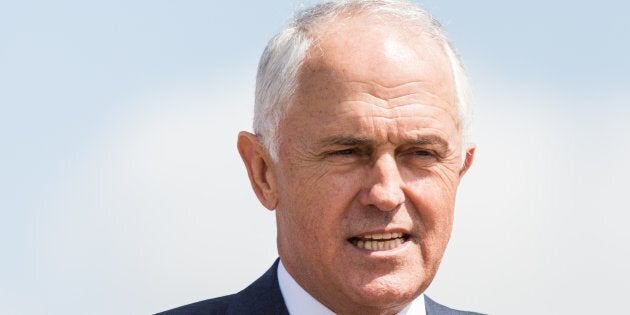 Prime Minister Malcolm Turnbull has again backed the US after President Donald Trump this week authorised a missile strike on a Syrian airbase.
America's increased military intervention in the Syrian civil war follows a chemical weapons attack that killed civilians, including women, children and babies. It has been blamed on Syrian President Bashar Assad's regime.
Speaking in Port Moresby, Turnbull said he could not see how the six-year-long civil war in Syria could be resolved with President Assad in power.
"The continued role of Assad must be under question," Turnbull said on Saturday.
"I have grave doubts as to whether he can have any continuing role in the settlement. The crimes he has committed are against his own people ... are so enormous.
"Gassing his own people, women and children, babies ... that surely disqualifies him for a continuing role."
Turnbull described Trump's decision to take decisive action against the Assad regime as "swift and just".
"The lesson, the line that President Trump has drawn here is demonstrated that the United States will not tolerate war crimes of this kind, of any kind, in Syria," Turnbull told reporters.
"The Syrian government said it had abandoned chemical weapons. There has been a swift and just response and now it is up to the (UN) Security Council, up to Russia in particular, to bring this conflict to an end."
Turnbull's comments reiterate support he expressed on Friday for the US military action in Syria following the "abhorrent" chemical weapons attack.
ALSO ON HUFFPOST AUSTRALIA