CANBERRA -- The standout on-air bromance between the Federal Treasurer Scott Morrison and Sydney radio host Ray Hadley has been bumpy of late, but it is seems it is finally over after the senior politician was caught "two timing" his now former media friend.
Ahead of a major speech in Melbourne on Monday on housing affordability, Morrison ditched his usual weekly slot with Hadley for an interview with ABC Melbourne host Jon Faine.
The Hadley program was told last Friday that Morrison was unavailable, because he was "travelling" on Monday.
However, the program found out on Monday morning by a media release from the Treasurer's office that Morrison was appearing on ABC Radio Melbourne in what would have been the 2GB slot.
Hadley, who began the weekly chat with Morrison after the Coalition's election win in 2013 while the Treasurer was in the Immigration portfolio, has now stated, "You've now heard the last of the Treasurer on The Ray Hadley Morning Show".
"He can seek someone else to have a talk to, because I am afraid I don't like being lied to," Hadley stated on-air.
"He wants to dud me, well he'll get dudded every chance he gets."
The 2GB Twitter account has also got the message out that Morrison was now persona non grata and referred to Hadley "wasting his time" with the Treasurer.
The on-air relationship between the two men has been usually very warm and both men have often used their chats to lambast the ABC and other so-called "love media".
However Morrison and Hadley's chats have been testy of late with Hadley taking out his frustration with the performance of Prime Minister Malcolm Turnbull on Morrison.
Some of the critical comments made by Ray Hadley recently have not managed to make it into the Treasurer's official transcripts.
But it did not get to that, as Morrison told Hadley, "If that's what you need, then we don't have the relationship that I thought we had".
Click below to follow HuffPost Australia Politics on Facebook!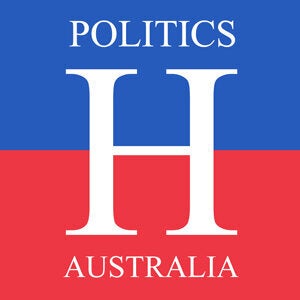 ALSO ON HUFFPOST AUSTRALIA