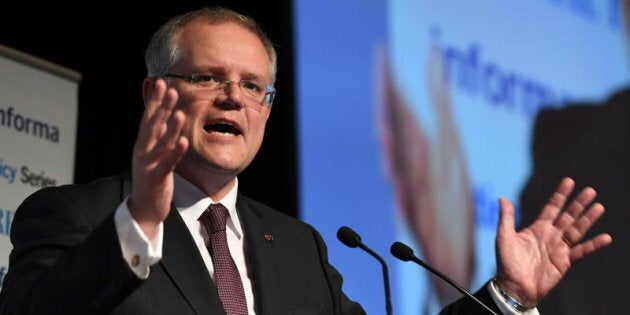 CANBERRA – It is still a big "no" on changing negative gearing tax concessions from Treasurer Scott Morrison as he moves his focus onto helping Australian renters struggling in Australia's housing affordability crisis.
In a scene setting pre-Budget address to the Australian Housing and Urban Research Institute today, Morrison will push for greater housing supply, including rental stock, in a bid to ease pressure on the housing market.
And he will argue Labor's 2016 election proposal to wind back negative gearing will drive up the cost of renting, pointing to "mum and dad investors" as a significant part of the rental market and keeping rents from going even "higher".
"Mums and dad investors are putting a roof over the head of around a quarter of all renting households in this country," the Treasurer will tell the Melbourne audience. "Keeping them in our private rental market is important for ongoing rental supply.
"Disrupting negative gearing would not come without a cost, especially to renters, let alone the wider economic impacts. Proponents of disruptive negative gearing changes have ignored this fact."
Thirty per cent of Australian households rent and the high cost of renting in cities is a major impediment to Australian's trying to purchase their first home.
"You cannot make the reckless 'trust us' assumption, as the Labor Party have done, that making significant changes to negative gearing would not have a negative impact on rents and the availability of rental stock," Morrison will say.
"It is a statement of the obvious that you can't help first homebuyers save for a deposit by implementing policies that increase their rent."
But, Labor Leader Bill Shorten has accused Morrison of being "pig-headed" and playing politics.
"Scott Morrison knows there needs to be reform to negative gearing," he told reporters in Brisbane.
"The Government's Treasury department knows there needs to be reform to negative gearing.
"Malcolm Turnbull and Scott Morrison are so pig-headed because Labor got there first on reforming negative gearing.
Scott Morrison is also highlighting the increasing pressures being placed on social and affordable housing programs.
He will contend that more private investment is needed to boost supply.
"Progress must be made boosting and diversifying supply of rental stock," Morrison suggests.
"This is particularly necessary for lower income households, those at greatest risk of rental stress, key workers and the increasing number of families dependent on rental accommodation.
"If families or vulnerable Australians find it harder to access stable housing, further upward pressure is placed on financial supports and services. It also results in greater costs for taxpayers.
"In short we need more housing, not just for homeowners, but for renters, for key workers such as nurses, teachers and police officers who can't afford to rent or buy in the communities they serve and for those on low incomes, the disabled and disadvantaged."
The speech on Monday is Morrison's second as Treasurer that focuses on housing, and while it does not foreshadow specific announcements from the May 9 federal budget, it reveals the direction the Turnbull Government is heading has it takes on the issue of housing affordability head on.
"Our response must be comprehensive -- there is no silver bullet," he will say. "We don't claim instantly affordable housing.
"Anyone making such claims would soon be found out and rightly punished for it.
"Our actions also need to occur at all levels of Government, coordinating our responses wherever possible."
Click below to follow HuffPost Australia Politics on Facebook!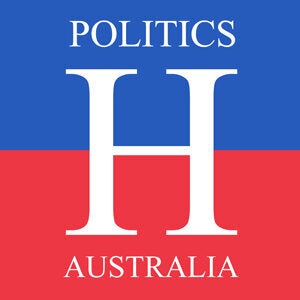 ALSO ON HUFFPOST AUSTRALIA