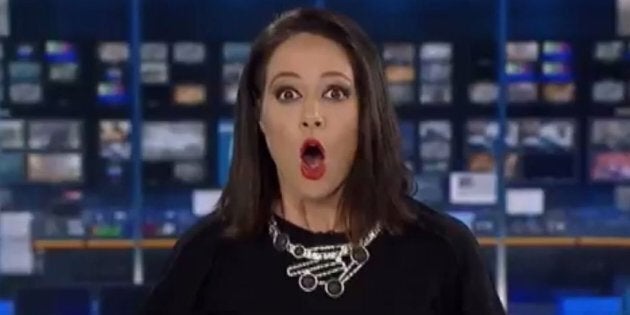 CANBERRA -- Natasha Exelby's stunning news blooper on the ABC, after apparently being hypnotised by a pen during a sports news package, has now gone more than viral. It has turned into a mini-stoush over standards at the national broadcaster.
The ABC director of news, Gaven Morris, has been forced to issue a statement denying News Corp reports that the freelance news presenter has been banned, barred, fired or punished.
However, News Corp journalist Holly Byrnes is standing by her original story on Monday that Exelby had been told by ABC management that she would be taken off air.
But Morris insists there has been no punishment for her lack of attention on the job.
"Live television is a demanding art and slip-ups will happen –- our presenters are humans, not robots," he said in the statement.
"We take on-air standards extremely seriously, but we don't expect perfection. No one would ever be punished for a blooper and, while it isn't appropriate to publicly discuss confidential details of people's personal work arrangements, this has not happened to Natasha."
"Media reports that Natasha has been 'banned', 'barred' or 'fired' are untrue."
The reaction to the blooper and the reports of Exelby being "read the riot act" by news management had led to an outpouring of support, particularly from fellow journalists who used social media to tweet their own and varied news bloopers in solidarity.
In an embarrassing story for the ABC, the Daily Telegraph originally reported on Monday that Exelby had been "banned" and even Labor Leader, Bill Shorten offered support to the journalist.
Morris said he wants Exelby to continue working for the ABC as a freelancer.
"She has been rostered for various shifts and has been assured since yesterday that we want that to continue," he said.
"While she is not currently doing any on-air shifts, this will be subject to normal performance management.
And he appears not happy about the viral nature of this story.
"I have spoken to Natasha and conveyed our regret that this has attracted such attention," Morris said.
Click below to follow HuffPost Australia Politics on Facebook!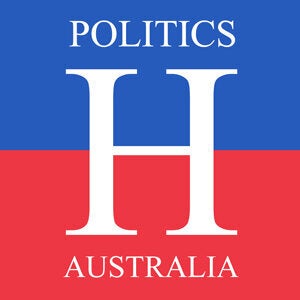 ALSO ON HUFFPOST AUSTRALIA