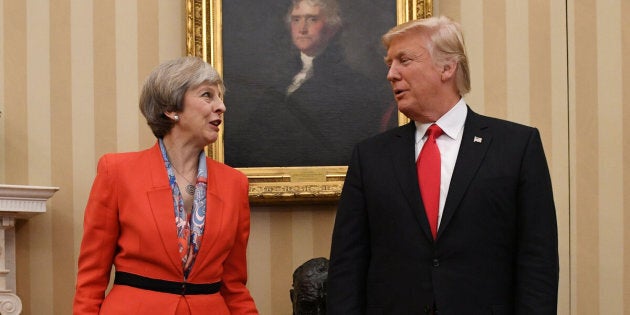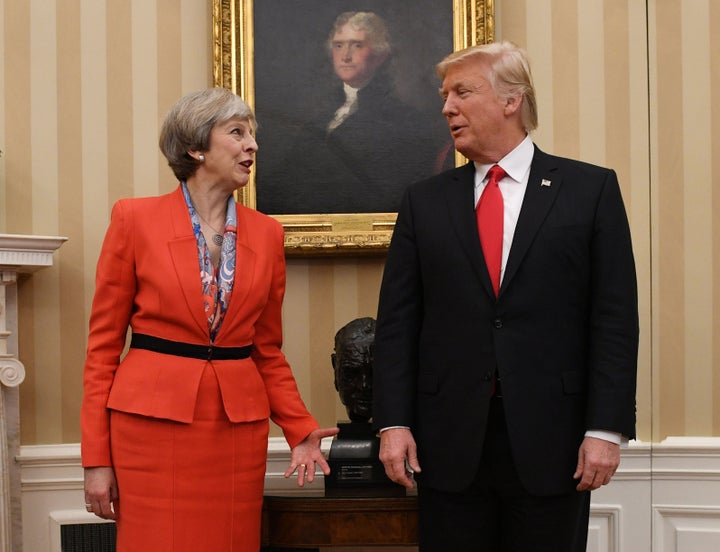 Downing Street today refused to give its unconditional backing to further US airstrikes in Syria if the Assad regime carried out more chemical weapon attacks.
Yesterday, the US Secretary of State Rex Tillerson warned the Syrian government that further chemical weapons attacks against its own people "would not go without a response in the future."
President Trump sanctioned the bombing of an Syrian airfield last week in retaliation for a sarin gas attack on civilians in the country - believed to have been ordered by the country's government.
When asked if Theresa May backed the policy of more airstrikes in response to further such attacks, the Prime Minister's Official Spokesman said this morning that she was focusing on building a "political solution" to end the civil war in Syria.
When pressed, the spokesman refused to be drawn on what he described as a "hypothetical questions".
May has not spoken to President Trump since the airstrikes were launched, but she did have a phone conversation with Canada's Prime Minister Justin Trudeau on Sunday night.
Her spokesman said the pair "agreed on their support for the US action, which we believe was an appropriate response to the barbaric chemical weapons attack launched by the Syrian regime."
The spokesman went on: "They discussed the importance of Russia using its influence to bring about a political settlement in Syria, and to work with the rest of the international community to ensure that the shocking events of the last week are never repeated.
"They noted that the Foreign Secretary is working closely with his Canadian counterpart as part of diplomatic efforts to line up G7 and like-minded support for a clear international position on the way ahead, in support of the US Secretary of State's visit to Moscow.
"And they agreed to continue this close cooperation as we build support for a political solution to end the conflict and bring lasting peace and stability to Syria."
Boris Johnson is in Italy today for a meeting of G7 foreign leaders, and the Syrian conflict is expected to dominate proceedings.
It is believed the UK will push for fresh sanctions against Russia, who are accused or propping up the Syrian regime.
Whereas May appears to be much less keen to offer carte blanche support for further US airstrikes in Syria, Johnson is more gung-ho.
Speaking to The Sun last night, Johnson praised Trump for delivering "a clear and united message" from the West to Russia and Syria, and added: "Crucially – they could do so again".