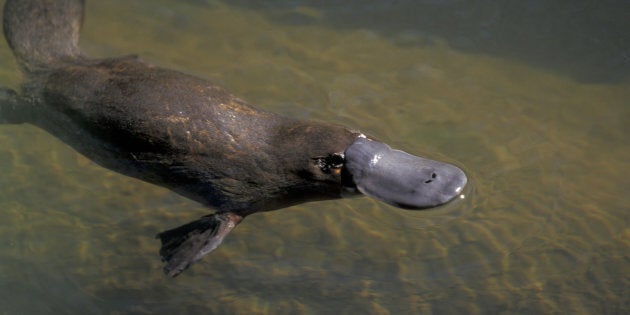 New South Wales wildlife services have labelled the deaths of three platypuses that occurred within the same month as a "despicable act of animal cruelty."
Two of the three dead platypuses that were found in the Albury Botanic Gardens were decapitated in what is thought to have been a deliberate attack, according to a statement released by NSW National Parks and Wildlife Service (NPWS) on Monday.
WARNING: This post includes a graphic image.
"NPWS is aware that three platypus were found dead in Albury Botanic Gardens in the last five weeks," the statement read.
"These animals appear to have been deliberately killed in a despicable act of cruelty to one of Australia's most loved animals."
A spokesperson for the NPWS told The Huffington Post Australia on Tuesday that a vet's post mortem examination found two of the platypuses "heads were removed with a sharp object," while the third was found dead but intact.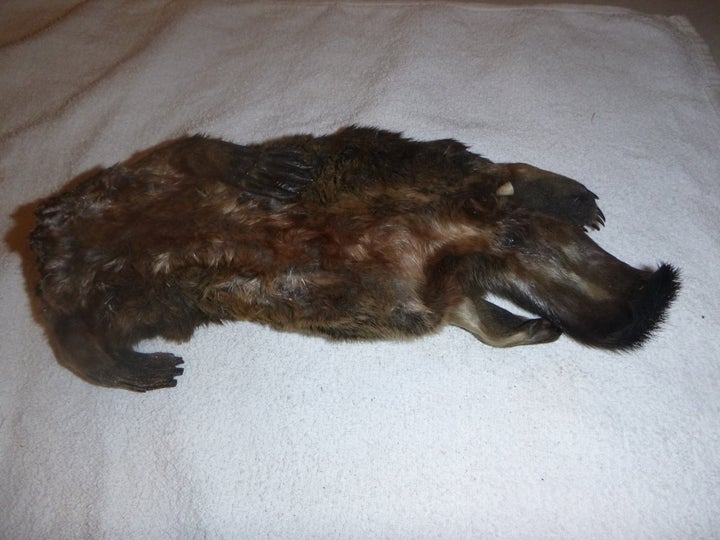 A joint investigation team including authorities from the NPWS, Albury City Council and the NSW Wildlife Information, Rescue and Education Service (WIRES) are now looking into the incident and have issued a call out for anyone who may be able to provide any helpful information.
"We've put the call out for people to ring the [NPWS] Tumut office if they have any information or if they may have seen or heard of anything," the spokesperson told HuffPost Australia.
"It is an offence under the National Parks and Wildlife Act to harm native animals and penalties include a fine of up to $11,000 and or six months imprisonment.
"We are calling on anyone with information to please contact NPWS Tumut office on (02) 6947 7025"
WIRES Murray River secretary Hazel Cook told the Border Mail on Monday the attack did not involve another animal predator, citing the clean severing of the heads and the cut marks left on the platypuses bodies.
"You could see where it was cut, where the spine was cut. You can actually see where they've tried to cut into the vertebrae," she said.
"It's very obvious it's not a fox."
The NPWS spokesperson also said numbers of platypuses are thought to be quite low in the Albury area, with them rarely being seen in the Botanic Gardens, although they do live in the nearby Murray River.
ALSO ON HUFFPOST AUSTRALIA