Video has captured the moment a cheeky elephant snatched a banana from Queen Elizabeth as she and Prince Phillip visited the Centre for Elephant Care, just outside London.
Donna, a seven-year-old Asian elephant, was said to be thrilled by Her Majesty's visit to officially open the Centre.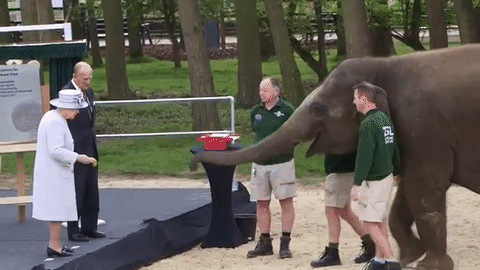 "The elephants, when they saw Her Majesty, were excited and we know that, actually, because we track their communications in the barn and we could see that they were excited with what was going on," ZSL zoological director David Field said.