On Tuesday, Netflix revealed the tantalizingly short minute of action directly after last season's "Orange Is the New Black" wrap.
The upcoming Season 5, which debuts in June, also comes with a format change: The action will happen in real time over the course of three days. The riot and its aftermath will "[leave] the inmates' lives forever changed as they are emboldened to fight for redemption, resolution and the respect they deserve," per Netflix.
Last season, after an inexperienced young corrections officer kills eternal ray of sunshine Poussey (Samira Wiley), relations between Litchfield Penitentiary inmates and authority figures are more tense than ever. A prison riot boils to the surface in the Season 4 finale as Daya (Dascha Polanco) finds herself holding the gun of CO Humphrey (Michael Torpey), circled by inmates egging her on.
The finale cuts away ― to a lovely flashback eulogy for IRL newlywed Poussey ― before we find out whether Daya shoots.
In the new clip, we learn more: There is a gunshot and a thud. But the shot cuts to black (again?!) before we can be sure it came from Daya ― after she pleads with the rowdy crowd to be quiet.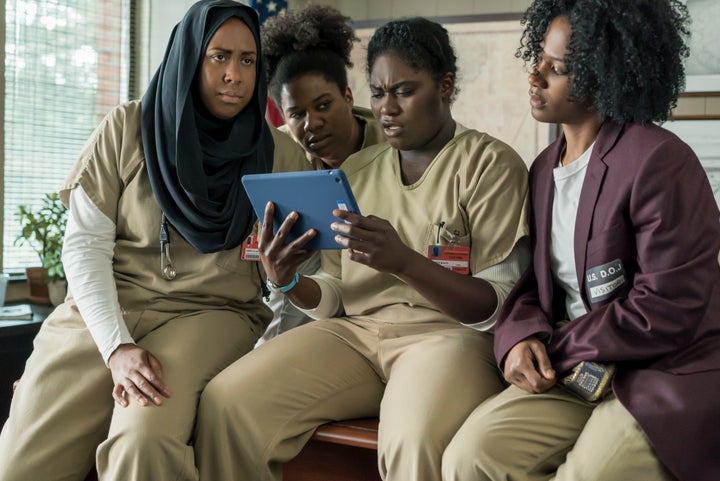 Humphrey made himself known as a psychopath, having previously forced Maritza (Diane Guerrero) to eat a live baby mouse, and Crazy Eyes (Uzo Aduba) and Kukudio (Emily Althaus) to engage in a bloody fight. Fans might not be terribly distraught to see his character make an exit, but the consequences for Daya ― who has a young child outside the prison ― and everyone around her would be dire.
Polanco has said she "could see [Daya] pulling the trigger," explaining to The Hollywood Reporter how her character's postpartum depression has left her "fragile and very sensitive."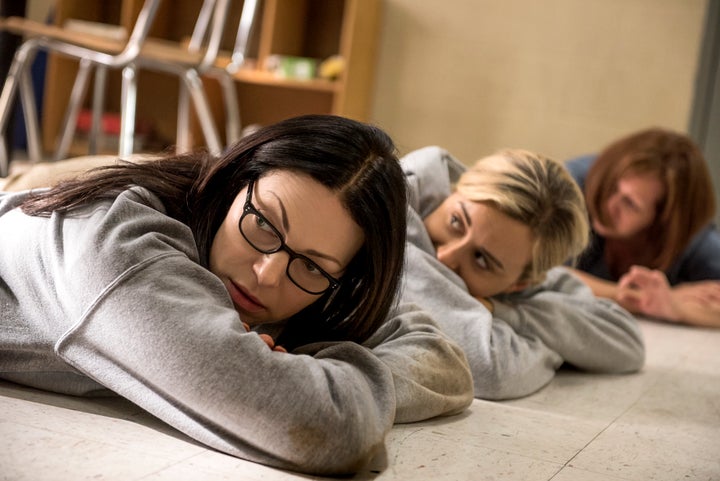 In the face of that conflict, Piper (Taylor Schilling) and Alex (Laura Prepon), having recently decided to walk the straight-and-narrow, get the hell out of dodge.
But not before Piper has the chance to ask an exceptionally poorly timed question: "If this is a real riot, do you think this a step forward or backward for equality?"
Now is not the time, Piper.
"Orange Is the New Black" returns to Netflix on June 9.