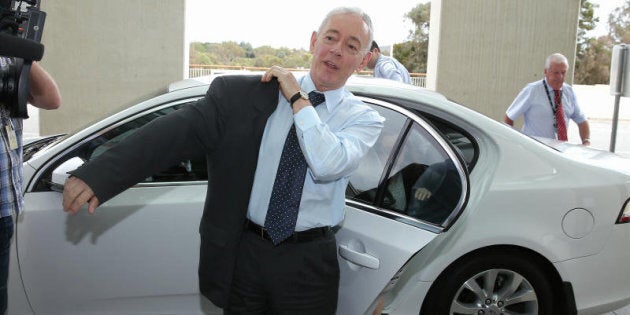 "The special count will not require the manual handling of any Senate ballot papers, as the AEC will use the voter preference data already taken from the ballot papers of votes cast at the 2016 South Australian Senate election to complete the special count," the statement said.
"The special count will involve voter preferences for the now disqualified candidate Mr Day being disregarded, with these voter preferences now to be counted to the next preferred candidate recorded on each ballot paper, with subsequent preferences to be treated as altered accordingly. Once this is completed, a distribution of preferences will then occur."
"Absolutely, yes, I would [love to take over as the Family First senator]," Gichuhi told the ABC.
"What I would like to bring is just... empowering new and emerging communities and just making them feel and participate as Australians, other than just being in the sideline."
Former crossbench senator Day formally resigned from parliament in November amid questions over the legality of his election to government after his national building empire collapsed with hundreds of homes unfinished.
While Day declared he would initially stay in the senate until Family First could determine an appropriate replacement for him, the saga continued with a cloud over his head as pressure mounted on the government not to accept his vote on legislation like the Australian Building and Construction Commission.
A statement Day released in November detailing the financial struggles of the building empire then led to claims against the validity of his election according to parts of the constitution dealing with pecuniary interests.
Whatever the result of the AEC's upcoming special count, the replacement will have a major impact on the passage of legislation through the federal parliament.
Day was a most supportive and reliable crossbench senator for the Turnbull Government and his vote has been missed. Without him, the Coalition will be pushed to wrangle votes to pass motions through parliament from a smaller group of crossbenchers and other parties, meaning another headache for the Prime Minister.
ALSO ON HUFFPOST AUSTRALIA