The boss of United Airlines has finally said sorry to the man who was filmed being pulled screaming from his flight.
Oscar Munoz was lambasted for appearing to blame the passenger, who was apparently knocked unconscious and then dragged down the aisle with his mouth bloodied, as other passengers pleaded for security staff to stop.
The man later ran back onto the plane, appearing disorientated and saying "just kill me". He had been randomly selected to be removed from the flight because it was overbooked.
Footage shot by other passengers went viral and triggered outrage.
Munoz said the man had been "disruptive and belligerent" and staff were "left with no choice" in an internal email leaked to journalists.
Facing a PR disaster on Tuesday evening, Munoz issued a new statement saying he "continues to be disturbed" to what happened and the airline would "fix what's broken so it never happens again".
He called it "truly horrific".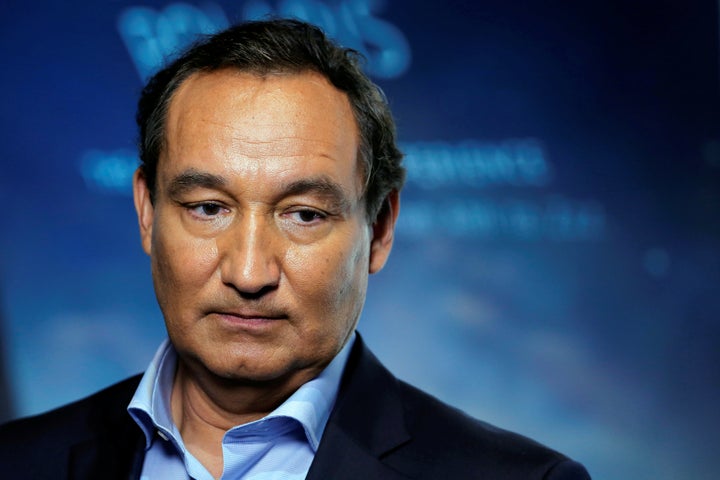 Munoz, who was named "communicator of the year" recently by PR Week, said in his latest statement: "I deeply apologize to the customer forcibly removed and to all the customers aboard... No one should ever be mistreated this way."
The airline's stock had tumbled in light of what happened by more than a billion dollars.
Munoz continued: "The truly horrific event that occurred on this flight has elicited many responses from all of us: outrage, anger, disappointment. I share all of those sentiments, and one above all: my deepest apologies for what happened... I want you to know that we take full responsibility and we will work to make it right."