Christian Siriano isn't afraid to speak his mind.
From talking about the the lack of diversity in fashion to slapping inclusive mottos on the runway, the fashion designer isn't known for shying away from the important topics du jour.
More recently, Siriano spoke out about why he probably wouldn't ever dress first lady Melania Trump — an issue that several designers have also discussed publicly.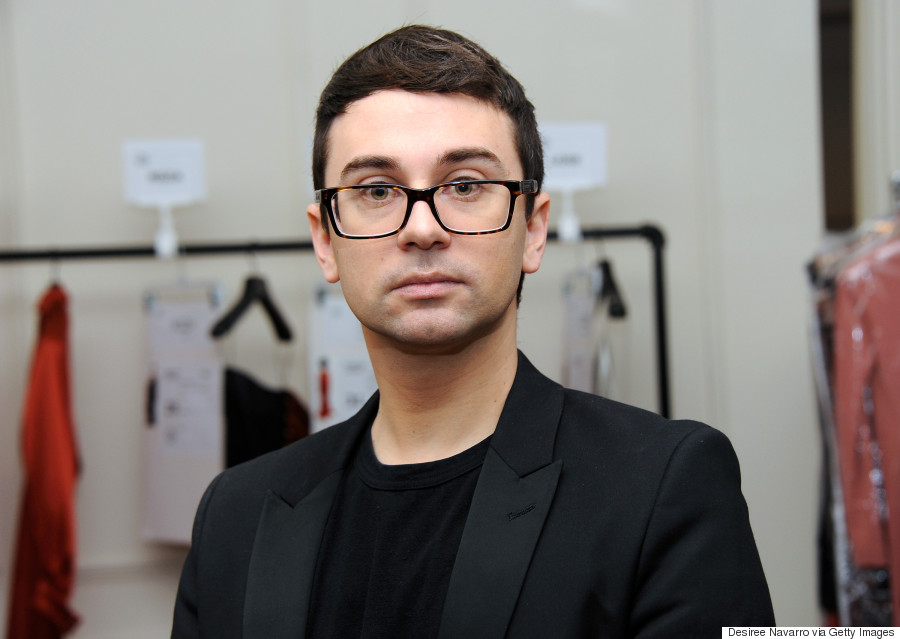 Designer Christian Siriano.
In an interview with Time magazine, the "Project Runway" alum was asked whether he would ever dress Trump, to which he replied, "I don't think I would. I think for a while everyone was trying to figure out what to do. Unfortunately, it really doesn't have anything to do with her, but she is representing what's happening politically and what's happening politically right now is not really good for anyone."
Like Siriano, other designers have stated their disinterest in dressing Trump. Last year, designer Sophie Theallet called on fashion designers to boycott the first lady, noting her husband's "rhetoric of racism, sexism, and xenophobia."
In an open letter on Twitter, Theallet wrote, "As one who celebrates and strives for diversity, individual freedom, and respect for all lifestyles, I will not participate in dressing or associate myself in any way with the next First Lady. The rhetoric of racism, sexism, and xenophobia unleashed by her husband's presidential campaign are incompatible with the shared values we live by."
Open letter | Sophie Theallet | November 17th, 2016 pic.twitter.com/g1hIAyBmdF

— sophie theallet (@sophietheallet) November 17, 2016
Designer Tom Ford also said he would probably not dress Melania Trump, stating in an interview with Elle magazine that "given this president's beliefs about 'made in America,'" both U.S. President Donald Trump and the first lady should only wear clothes made in America that are accessible to all Americans.
"I think that whoever is the president, or the first lady, should be wearing clothes at a price point that are accessible to most Americans, and wearing clothes made in America. My clothes are made in Italy, they're very, very expensive. I don't think most women or men in our country can relate to that, and I think the first lady or the president should represent all people," Ford said.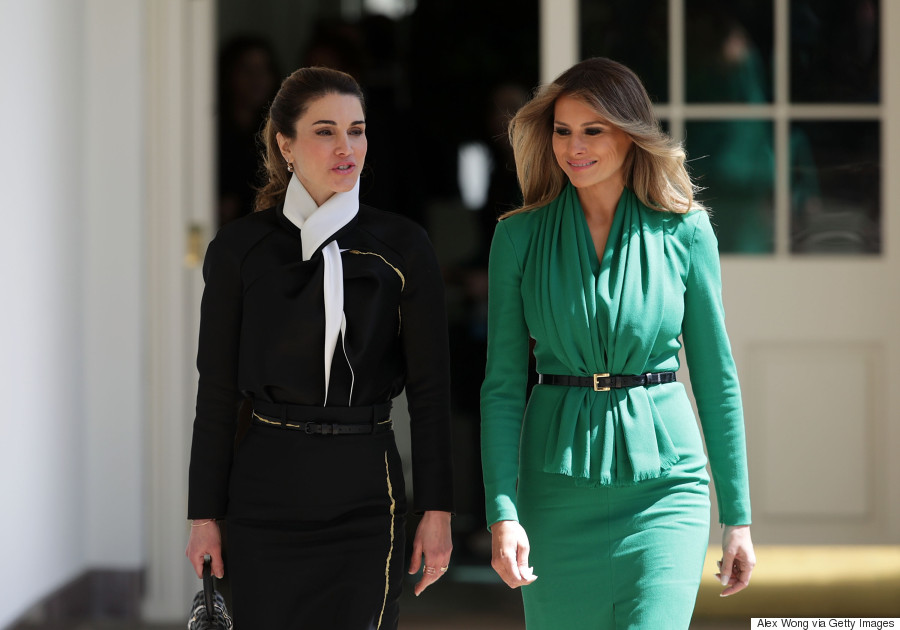 First lady Melania Trump and Queen Rania of Jordan.
He also revealed on "The View" last November that he was asked to dress Melania a few years ago but he declined. "She's not necessarily my image," he said.
In addition, designer Marc Jacobs told WWD that he also has no interest in dressing the first lady.
"I have no interest whatsoever in dressing Melania Trump," Jacobs said. "I didn't see [Sophie Theallet's] letter. Personally, I'd rather put my energy into helping out those who will be hurt by [Donald] Trump and his supporters."
Siriano, however, isn't trying to single out Melania Trump. In his interview with Time, he noted that he also wouldn't dress celebrities who express hateful sentiments.
"It's not just [Melania]. If I got a call from somebody tomorrow that was, say, a musician, who was all over Twitter or Instagram hate-bashing people, I wouldn't dress her either. I dress people that I can support and support what they're doing in their lives. That's why it's important to me and it should be important to every designer because the people that you put in your brand represent the brand."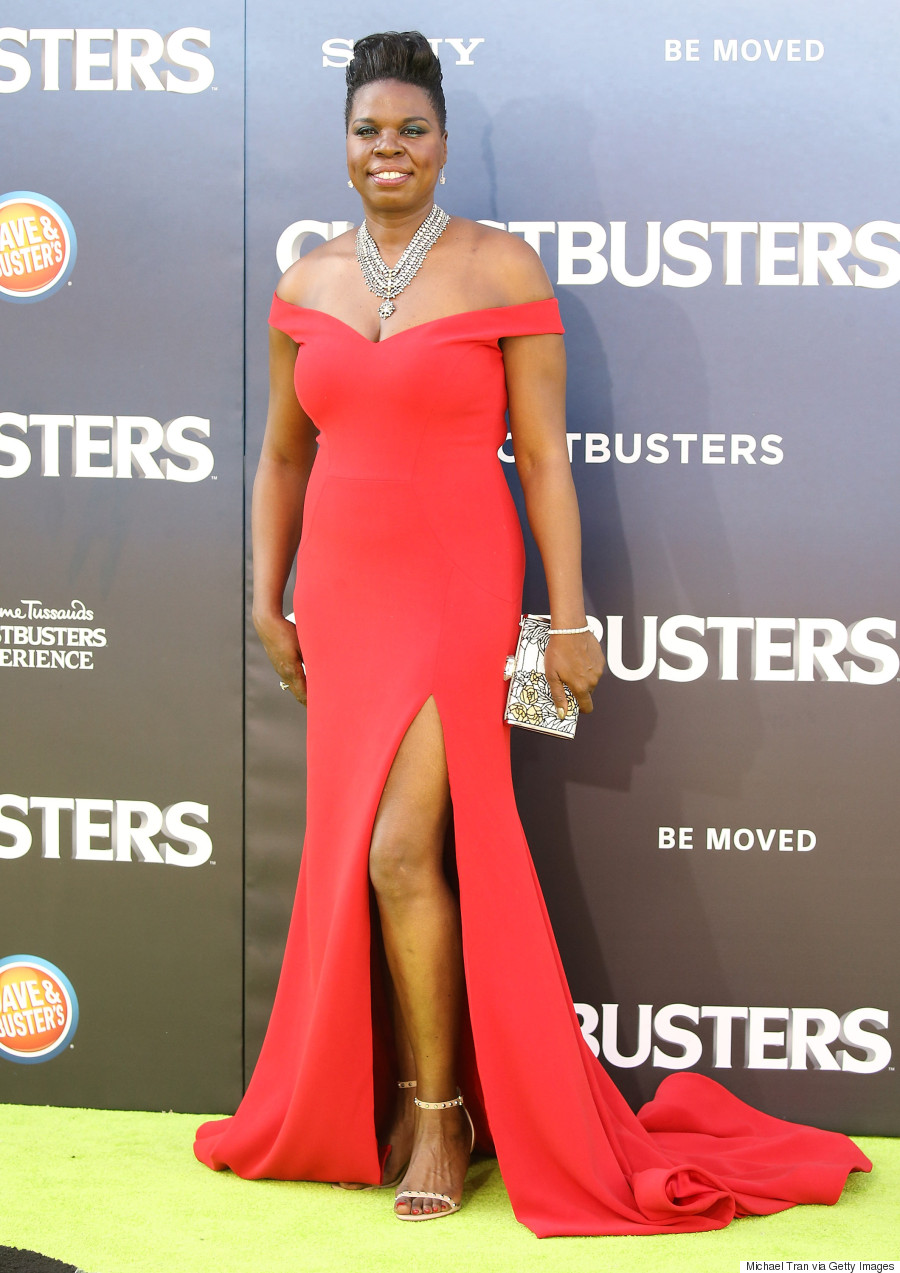 "Ghostbusters" star Leslie Jones wears a dress designed by Christian Siriano.
Siriano, who notably dressed "Ghostbusters" star Leslie Jones after she tweeted that designers refused to dress her, also reflected upon the importance of diversity in fashion.
"I think more and more in fashion now, diversity is so important because that's what the customer is," he told Time. "My woman, the person who's buying the clothes, is from all walks in life, she's from different countries and cultures, she's going to be different sizes. I felt that it was really important to start showing that right at the beginning of the process."