Hands up if your parents completely ruined brussels sprouts for you. Yes, those soggy, claggy, bitter, over-boiled grey-green morsels of "food". The same goes for broccoli, really.
Well there's no need to hide from them anymore.
There is a way -- an easy way -- to make brussels sprouts taste good. Delicious, in fact. And it doesn't involve putting them in the bin and making mac and cheese instead.
The trick is to fry them in a pan -- not boil them in water for 40 minutes. Using olive oil, salt, pepper, garlic and chilli flakes, and bacon and Parmesan for something extra, you can transform brussels sprouts into a truly tasty dish.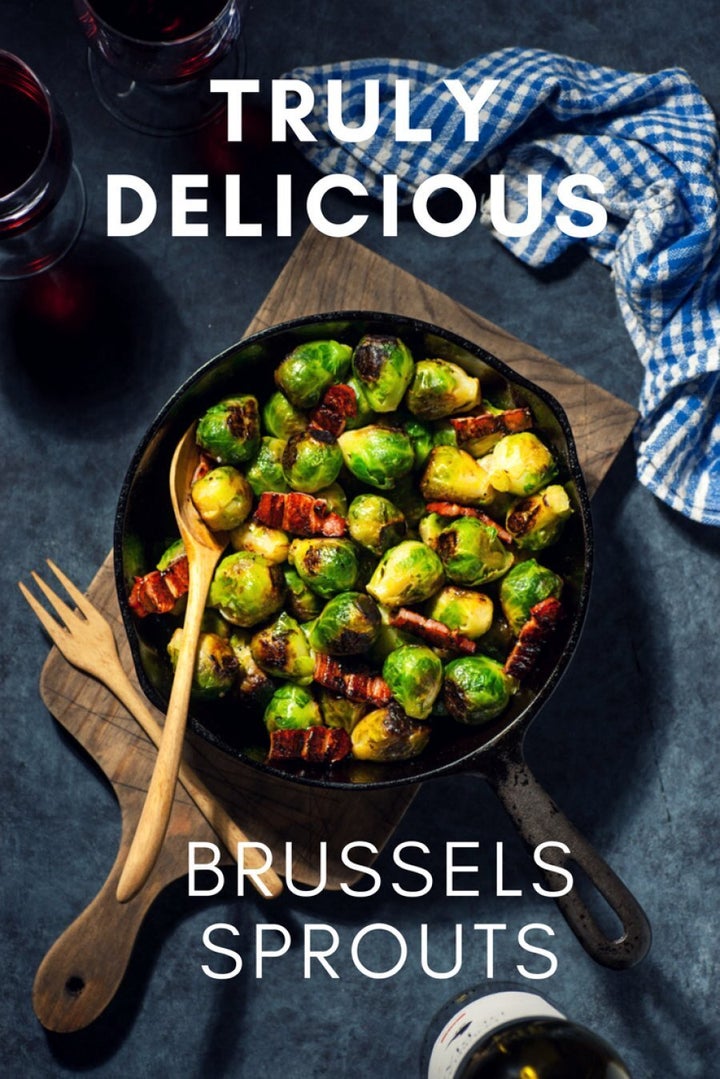 Brussels sprouts that taste good recipe
INREDIENTS
10 Brussels sprouts, rinsed and cut in half
1 tablespoon extra virgin olive oil
Sea salt and pepper, to taste
1 clove garlic, crushed
Chilli flakes, to taste
Extras: pan fried bacon, Parmesan
METHOD
Heat a frying pan on medium-high heat and add the olive oil. Once hot, add the brussels sprouts to the pan and lower heat to medium.
Pan fry sprouts, stirring occasionally to prevent burning, until bright green and slightly tender, with golden brown spots on the outside -- between 3-5 minutes. Season with salt and pepper, add crushed garlic and sprinkle chilli flakes. Toss to coat for one minute, and remove from heat.
Serve immediately. Optional: add cooked bacon bits and/or freshly grated Parmesan cheese on top.
Keen to try more brussels sprouts recipes?
ALSO ON HUFFPOST AUSTRALIA