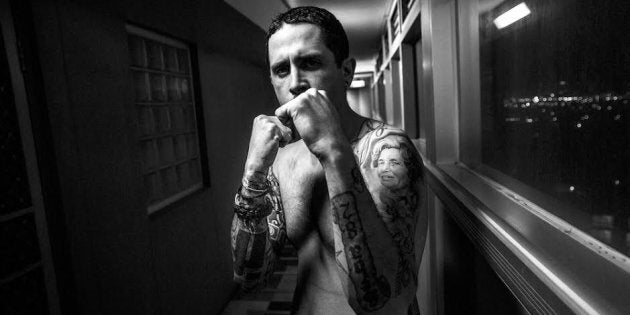 Award winning Melbourne photographer Shayne Hood (aka Johnny Brixton) credits his photography with literally saving his life from the crippling effects of depression. During times of severe mental crisis, it was his photography that helped him deal with his inner demons.
The result of his two year art project 'Comfort in Chaos' is a highly-anticipated exhibition in Collingwood, Melbourne, showcasing Hood's raw and emotive photos of Melbourne and San Francisco. His photography is accompanied by written pieces, characterising his innermost struggles.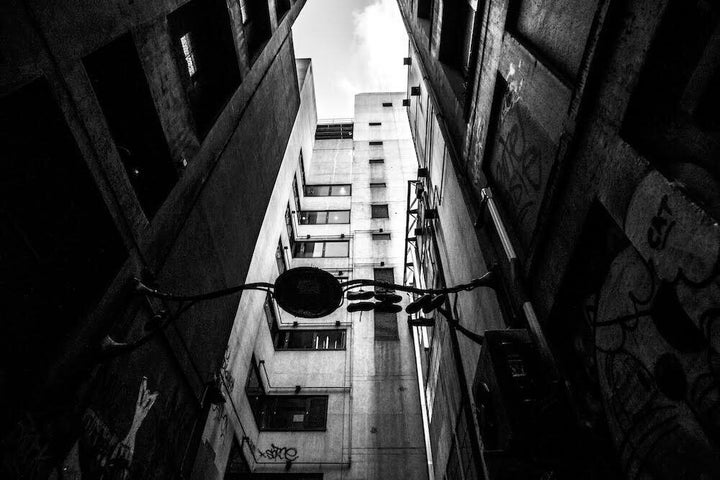 Hood told The Huffington Post Australia it was his photography that helped him feel mentally strong during his darkest moments.
"Photography and writing was the thing that got me out of the slump although I wouldn't feel a lot better right away, but it got me out and energised. I was able to create work off the back of that and it was very therapeutic. Photography absolutely saved my life in so may ways and I'm just grateful I have an outlet," Hood said.
Hood, also known by his artist moniker 'Johnny Brixton', has been variously involved in the Melbourne creative arts scene since 2011 as a photographer, filmmaker and poet. It was through his role as a youth worker and lecturer that he has come into contact with those needing respite most from mental health issues. Hood hopes his photography will encourage others to gain the confidence to share their own experiences through art.
"I created the exhibition as a way of dealing with my own depression which is catatonic – it means you fall into an almost coma state where you can stare at a wall for six hours. My muse is my upbringing, it's eye-opening to grow up around a dysfunctional family, drug addiction and what others call criminals and degenerates."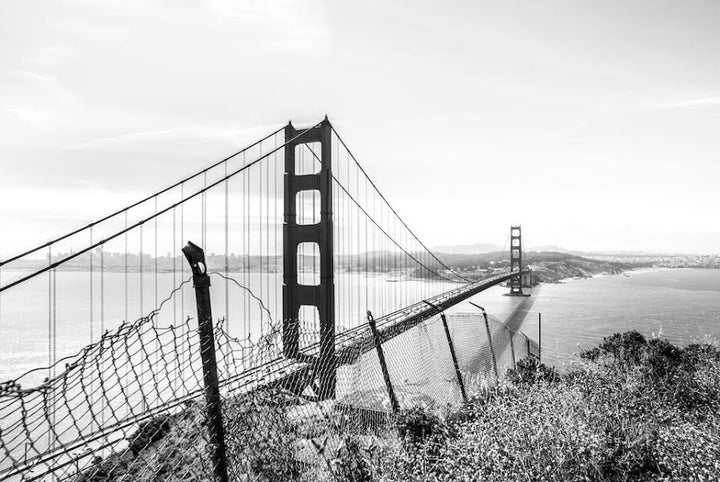 "I wear where I'm from with pride, wherever I walk. I live for the people I lost and the
dreams that they once had. It has left me with many mental scars, but I choose to put the pain into my work, instead of into something not so desirable. Building this exhibition has helped me put a lot of demons to rest."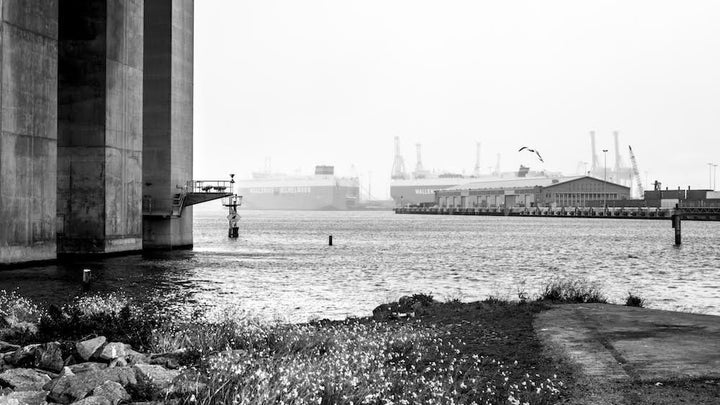 Hood was named as one of Australian Photography Magazine's top-10 black and white photographers of 2016. He's come a long way from the day he purchased his first camera.
"I used it to film myself shaving my father's head when he was admitted to a drug and alcohol clinic in Dandenong. This sparked the first of many intense and life-changing moments I shared with my camera. My love for photography and film is immeasurable. It's something I've never experienced with any other endeavor and I feel that it is my place in the world. As difficult as it is to admit, if I didn't have my camera, I wouldn't be here today," Hood said.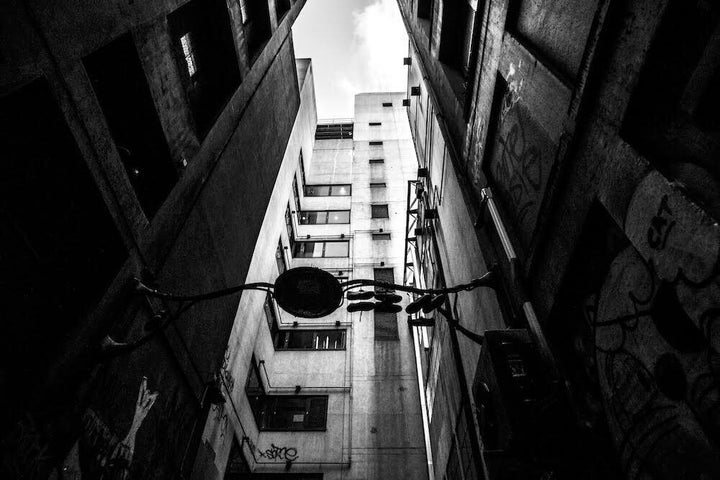 'Comfort in Chaos,' opens at the Easey's Gallery in Collingwood from May 18th-June 1st.