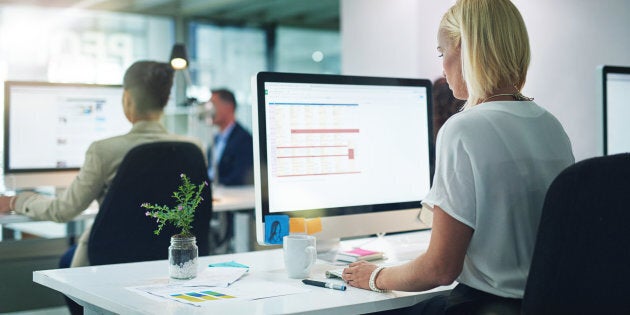 "I basically spent my life savings making this transition, so to know that could all go up in flames is pretty disturbing to say the least."
Sandra works in public relations in Sydney. She's from the United Kingdom, and has been in Australia on a 457 visa for several years. Her plan to work in Australia was a stepping stone to living here permanently. She is just three weeks away from becoming eligible to apply for permanent residency, and is petrified that Tuesday's changes to the skilled worker program -- which abolish the 457 program, replacing it with two new visa streams, and making it much harder to get permanent residency -- might have blown up the life plan she has been working towards for years.
"It's pretty concerning for people in my position. When you come over here and invest your life in Australia, there's a lot of sacrifices you make and without the chance of residency, it's not financially viable for us to do this," she told The Huffington Post Australia.
In announcing the changes to the migration program, Prime Minister Malcolm Turnbull and immigration minister Peter Dutton said people currently on 457 visas would have their conditions "grandfathered", implying that their current visas were not at risk. But it remains unclear how people currently on 457 visas will be treated once their current visas expire, when they attempt to apply for permanent residency or to extend their expired visa; whether they will be assessed under the conditions that existed when they first obtained their 457 visa, or whether they will revert to the new system. If Sandra is assessed under the new program, she will likely not be able to apply for permanent residency, as her profession -- Public Relations Manager -- is among the list of 216 jobs no longer eligible for temporary work visas.
Under the new two-tier system, the bulk of jobs will only be eligible for two-year temporary work visas, and ineligible for permanent residency afterwards. Only around 180 jobs will be eligible for four-year stays and permanent residency.
Marina Brizar, head of corporate and private client at immigration law firm Playfair Visa and Migration Services, said there was a grace period for people currently on 457s to apply for permanent residency. The changes to residency eligibility will not kick in until March 2018, so 457 holders have until then to submit their residency applications. In a statement, the Department of Immigration and Border Protection confirmed this.
"Existing 457 visas will continue to remain in effect until they expire. As is currently the case, a 457 visa holder who wishes to remain in Australia beyond the validity of their current visa, must apply for a new visa before their current visa expires," a department spokeswoman told HuffPost Australia.
"Existing 457 visa holders and applicants as at 18 April 2017 will continue to have access to existing employer sponsored pathways to permanent residence. Further details will be published on the Department's website in due course."
Sandra said she was worried about the impact the changes could have on her plan for residency.
"I've been working on my application for permanent residency. I get to apply in three weeks, and now I'm getting really nervous. I don't think I'll sleep much until it's in and getting reviewed," Sandra said.
"[Getting residency] has always been the plan. If I was in this position now and making the decision to come work in Australia with no opportunity to become a permanent resident, I probably wouldn't do it. It's such an upheaval of your life and without residency at the end, there's not much point."
Sandra said she and her employer had been working on her transition to residency for six months, including expensive health and police checks.
"It costs so much time and money. Then three weeks before I can apply, having this thrown on me is quite stressful. I've invested in a life over here, I pay the Sydney rent prices, I pay tax like everybody else, I pay more in healthcare than anybody else, but these are lifestyle choices I've made to be over here, which I was aware and accepting of," she said.
"To get told that might not be possible, with just weeks to go, is very scary."
The Labor Party seized on the announcement, releasing their own analysis of the government's plans and claiming just 8.6 percent of current 457 visa holders are working in professions affected by the visa changes. Turnbull said on Tuesday there were 95,000 people currently on 457s in Australia, so if Labor's calculations are right, that's only around 8100 jobs.
Jessica, also from the UK, works in marketing in Melbourne. She only got her 457 visa a matter of weeks ago. She relocated to Victoria with her Australian partner several months ago, arriving on a working holiday visa with hopes of being sponsored for a proper working visa. She, too, had hoped to eventually apply for permanent residency, but with her job as a 'marketing specialist' now only eligible for a two-year visa and ineligible for residency, and with no advice or word from the government about her options, Jessica is concerned.
"I don't know what will happen. I only got my 457 a few weeks ago, it would surprise me if the old rules would apply to me [to apply for residency]," she told HuffPost Australia.
But despite the drama, Jessica said she was still "grateful" for the chance to work in Australia.
"I'm not overly surprised or angry, I feel lucky that I got my visa already but disappointed it'll be harder to get residency. I kind of understand it," she said.
"I'm sure other people will be angry and feel hard done by, but I'm still grateful. It doesn't seem like it will do that much, a lot of the trades that have been taken out of the list aren't being used anyway. I thought marketing would be one that is taken out straight away. Maybe it's not all as it seems."
Sandra predicted the changes would discourage many people from coming to Australia, saying the prospect of permanent residency -- now unachievable for many -- was a big driving factor for people applying for 457s in the first place.
"I have a lot of friends who want to follow my footsteps but those opportunities might be removed from them now. Without much chance for residency, I don't think they'd bother. Without a long-term goal, you wouldn't uproot your life for just a two year temporary contract," she said.
Click below to follow HuffPost Australia Politics on Facebook!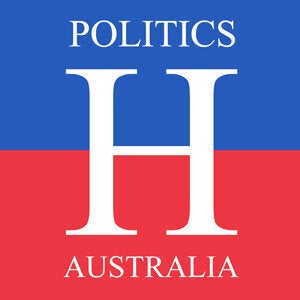 ALSO ON HUFFPOST AUSTRALIA