When you think of Swedish retail giant H&M, cheap tee's, fast-moving collections and long queues probably spring to mind.
An ethereal evening gown made from 89 plastic bottles? Not so much.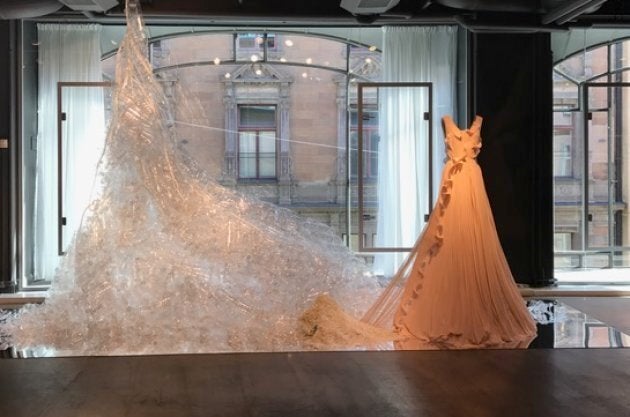 The garment is made from a blend of Bionic yarn, which turns discarded shoreline waste into textiles, and recycled polyester. It is the centrepiece of H&M's sixth 'Conscious Exclusive' collection that hit Australian stores on Thursday (April 20).
In 2017, head of design Ann-Sofie Johansson wants to show consumers how sustainability can be beautiful and fashionable.
You can have beautiful pieces, precious pieces, timeless pieces that you can wear over and over again.
"When you talk about sustainable fashion, I still think people have these misconceptions around how it will look. This is one way of showing them what is possible," Johansson told The Huffington Post Australia at a media event in Stockholm.
Each year, H&M slows down its swathe of fast fashion collections, exploring its overarching sustainability goal to become "fashion circular". The 'Conscious Exclusive' collection is the end result: a high-end range of occasion-wear pieces including dresses, tops, pants and shoes for women, men and -- in 2017 -- kids.
From formal dresses embellished with sequins made from recycled polyester ($269 AUD) to a lounge jacket made from organic silk and Tencel ($199 AUD), the collection incorporates a blend of sustainable and conventional fabrics.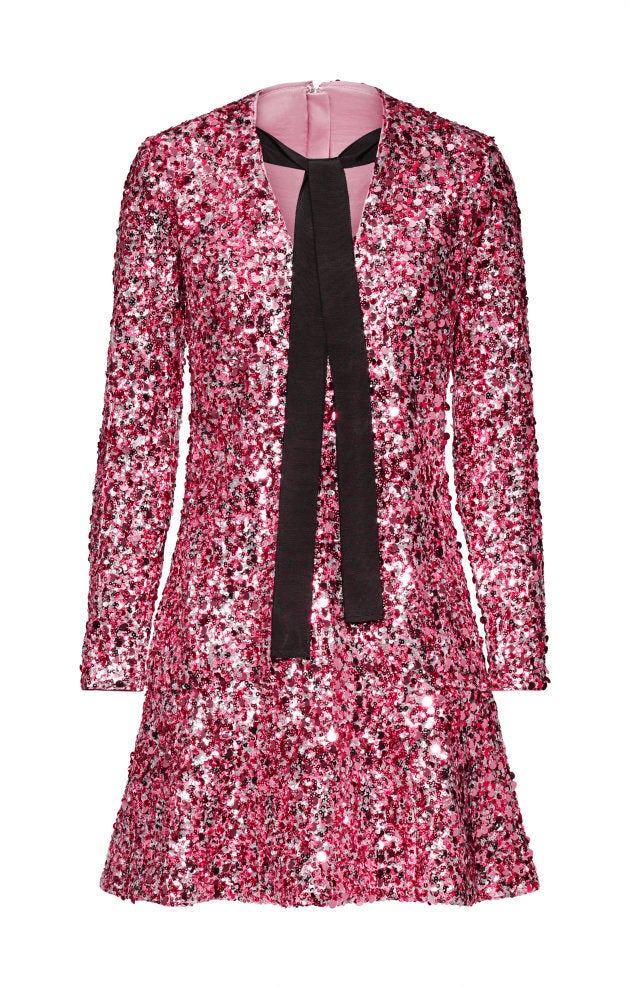 "The fabrics are made in a sustainable way using less water, less pesticides, all of those sorts of things," Johansson said.
"Each year, it starts with taking a conventional fabric and working out how we can make it more and more sustainable... The list of fabrics we can use is getting longer and longer for each collection."
Utilising "a mix" of the company's usual suppliers, predominantly in China and in India, some of the garments are still blended with conventional fabrics to reach the right "feel and quality", Johansson added.
"There still has to be a fashionable element to this. We try to keep the collection limited, and there is a higher price point because it is occasionwear," she said.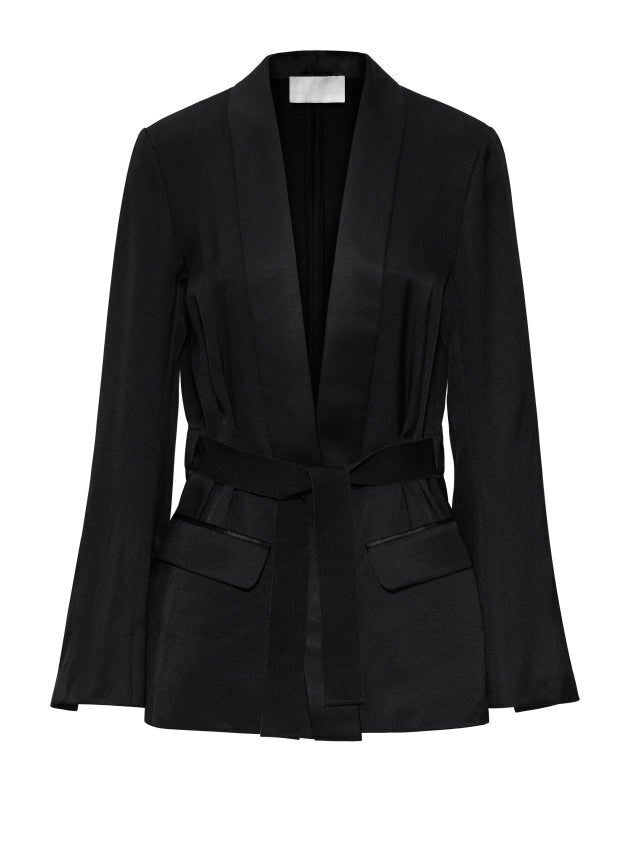 And the collection appears to be firmly grounded in H&M's sustainability ethos, in line with the company's latest sustainability report that was launched in Stockholm earlier this month.
Among their revised aims, H&M is aiming to use 100 percent recycled or sustainable materials by 2030 -- ahead of becoming 100 percent circular by 2040 -- and achieve 50 percent fair worker representation of its product range by 2018.
"When we had our first collection six years ago, it was predominantly cotton-based, with a little bit of recycled polyester. Now it's so much more," Johansson said.
Whilst the collection is high-end, and therefore less affordable, it offers an alternative. Combine these with the green-tagged 'Conscious Choice' items that appear on racks all year round, and your next visit to an H&M store could be a more sustainable one. If you can find them.
Emma Brancatisano travelled to Stockholm as a guest of H&M Australia.
ALSO ON HUFFPOST AUSTRALIA