Despite their unparalleled deliciousness, doughnuts aren't the first dessert that comes to mind when baking at home. To many, they seem difficult to make or require lots of time (and deep frying oil).
But making doughnuts at home can be super easy -- and some don't require deep frying at all. The trick? A doughnut pan, a very worthwhile, cheap baking purchase.
Here are seven easy doughnut recipes -- from strawberry buttermilk doughnuts and maple bacon doughnuts, to peanut butter and chocolate cake s'mores doughnuts.
1. Strawberry buttermilk sprinkle doughnuts
These pink gems channel Homer Simpson in the best way possible. With a baked vanilla buttermilk doughnut base, these tasty morsels are topped with a strawberry glaze and rainbow sprinkles. *drools*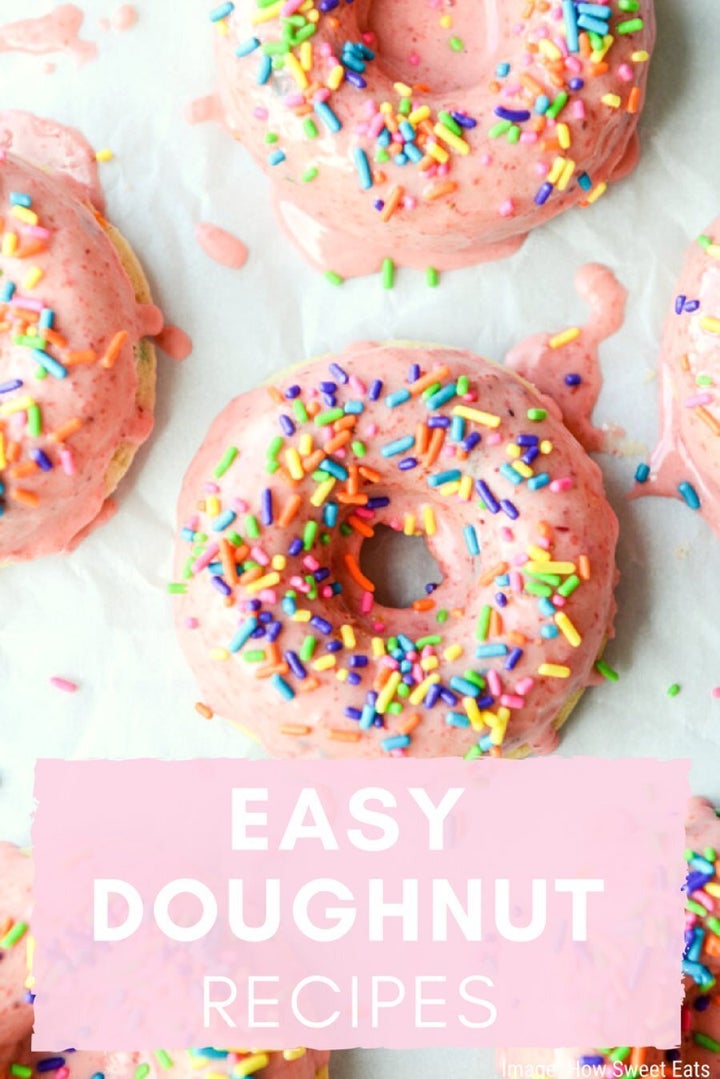 2. 30-minute chocolate doughnuts
These doughnuts are chocolaty, fluffy and perfectly sweet, and are topped with a rich chocolate glaze. Have fun with the toppings -- try cacao nibs, coconut flakes and sprinkles. These doughnuts also only require 30 minutes to make and are undetectably vegan and gluten free.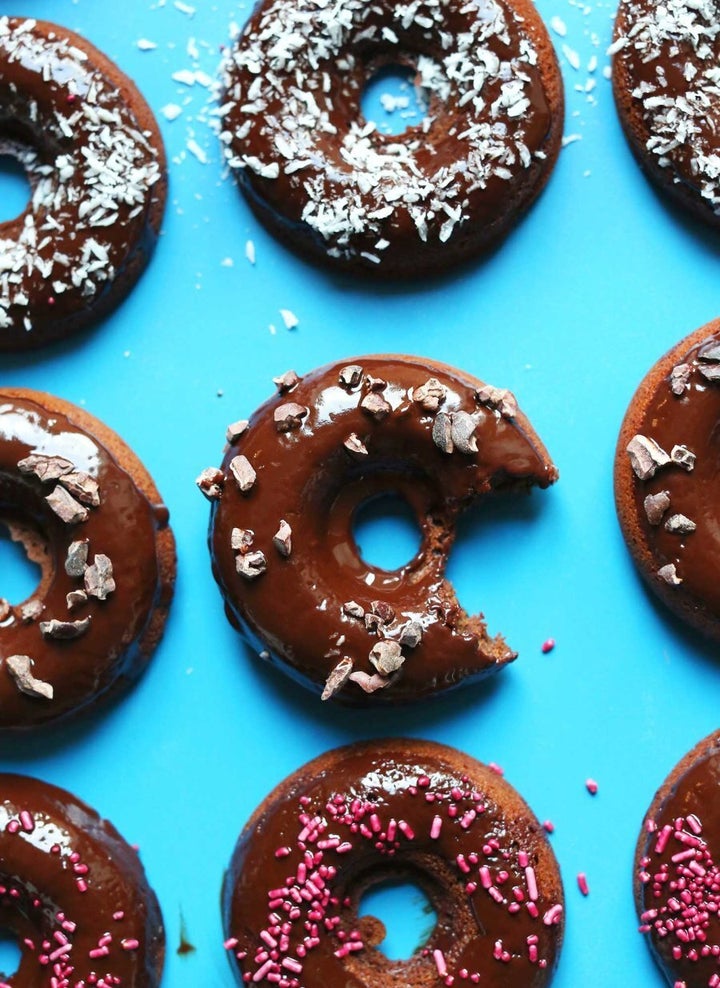 3. Baked chocolate cake s'mores doughnuts
Holey moly (geddit?). These decadent doughnut are next-level. A delicious chocolate doughnut sandwich with a toasted, melty marshmallow and topped with a rich chocolate glaze. No words.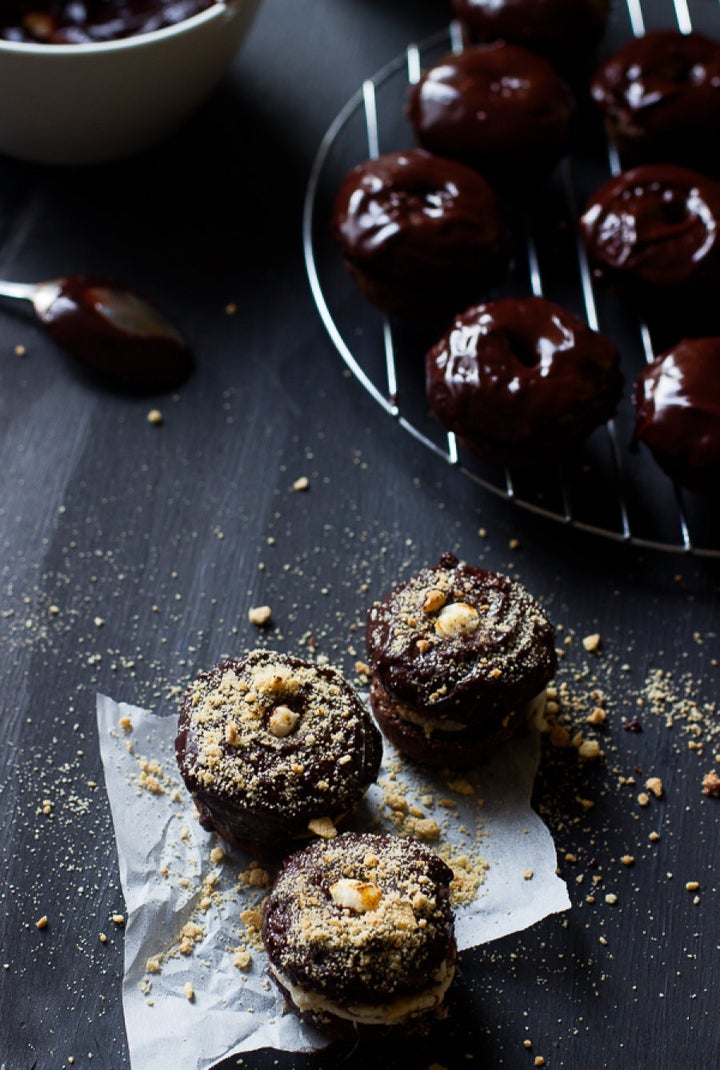 4. Mini maple bacon doughnuts
Bacon and maple is the ultimate sweet-salty combo and these deep fried doughnuts are the perfect vessel. Not only is bacon fat added to the yeasted doughnut base, but the glazed doughnuts are rolled in crispy bacon bits.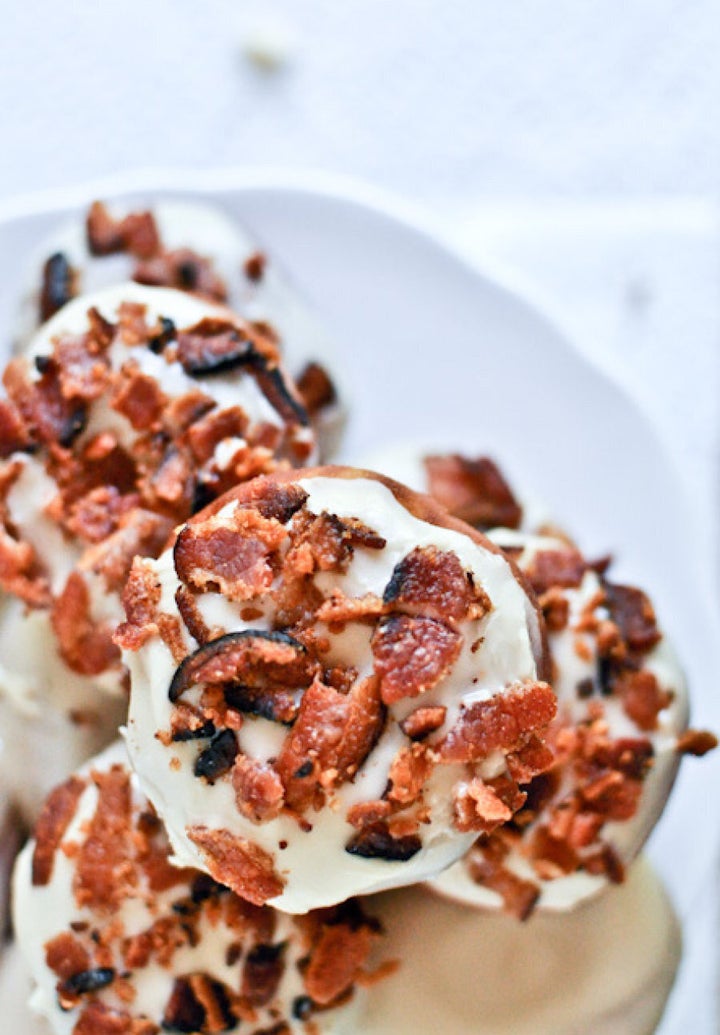 5. Blueberry lime glazed baked vegan donuts
For a lighter doughnut, try these blueberry lime glazed baked vegan donuts. Imagine a fluffy cinnamon vanilla base with a berry and lime glaze. It's zesty, fruity and perfectly sweet.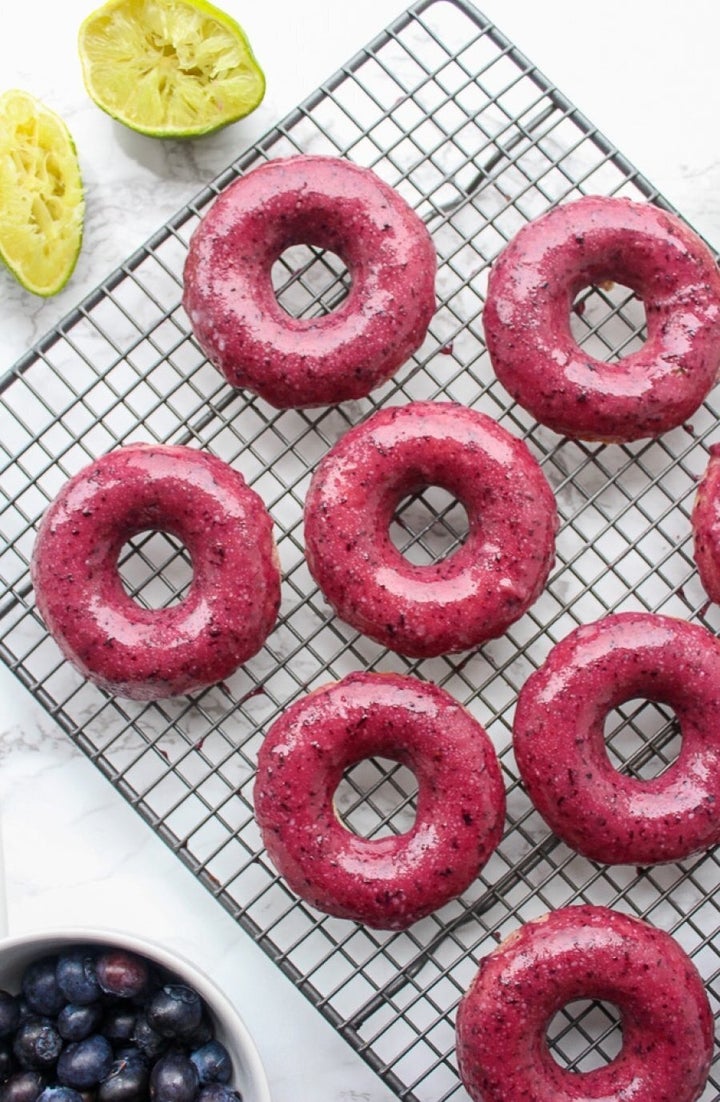 6. Cookies and cream puff pastry doughnuts
Yes, you can make your very own cronuts at home, in one hour from start to finish. All you need is store-bought puff pastry for the doughnuts, sugar, cream, milk and vanilla for the glaze, and crumbled Oreos on top.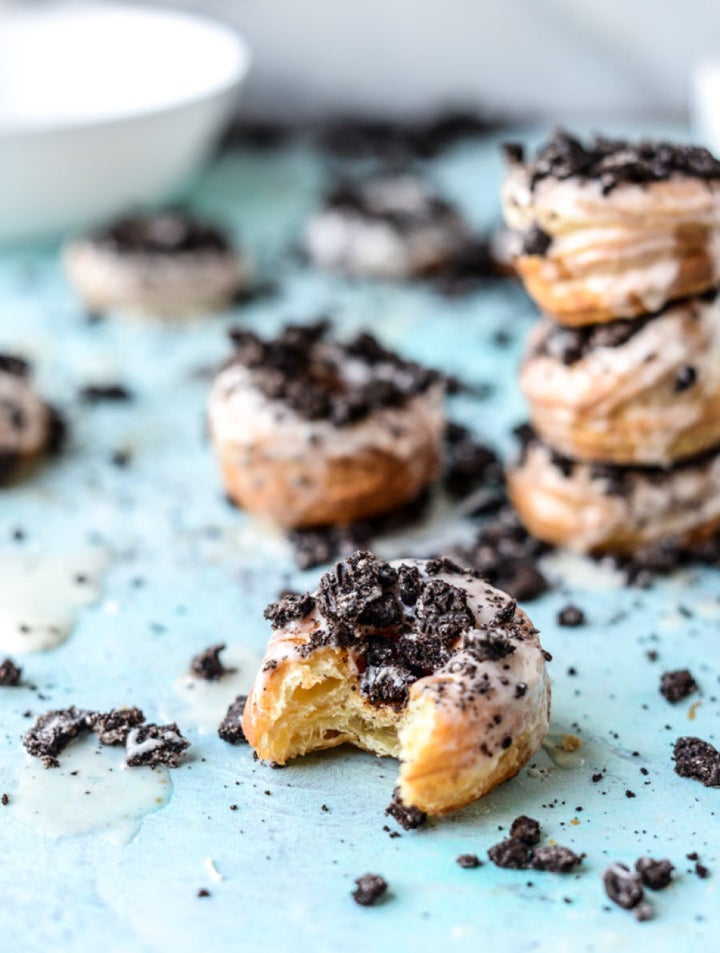 7. Baked chocolate peanut butter doughnuts with vanilla peanut butter glaze
You can't go wrong with peanut butter, especially when it's in these chocolate peanut butter doughnuts and its vanilla peanut glaze. Yes, double peanut butter.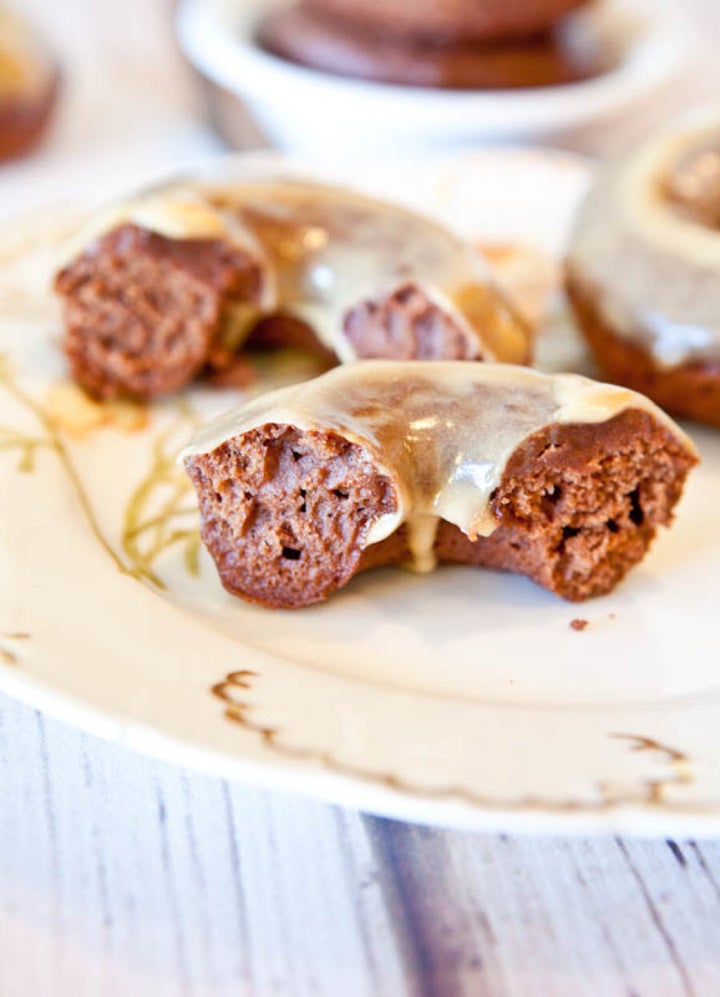 ALSO ON HUFFPOST AUSTRALIA