While more and more household items can be charged through a USB, there's still plenty of gadgets which require AA or AAA alkaline batteries (we're looking at you, Foxtel remote).
You won't be surprised to learn that millions disposable batteries end up in landfill each year in Australia.
The answer could be rechargeable batteries, which will reduce landfill, but could also save the average household up to $300 a year (just think of all those batteries in kid's toys). Sure, rechargeable batteries aren't new, but thanks to IKEA, they've also never been this stylish.
The new LADDA range features batteries at $4.49 for a pack of four, and the VINNINGE portable charger for $4. The VINNINGE is compact and has a USB port, so you can recharge while you're away from home.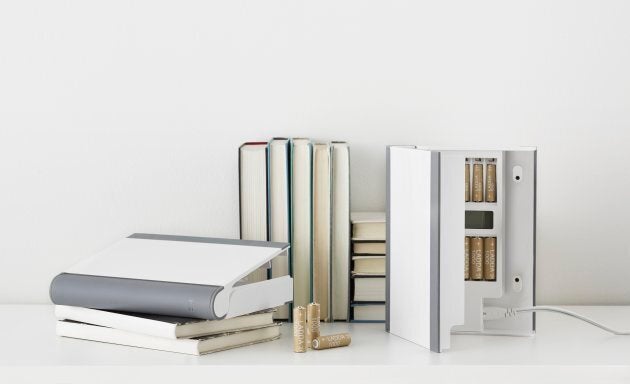 There's also a very cool STORHÖGEN battery charger, $40, which looks like a book and has inbuilt cable management -- meaning it can be disguised in a bookshelf. It also means that you'll always know where your batteries are (no more rummaging in the bottom drawer) and you can charge twelve AA or AAA batteries at once.
IKEA Australia's People and Planet Positive Report 2016 found that 63 percent of all Australians want to live a more sustainable life at home, but don't know where to start.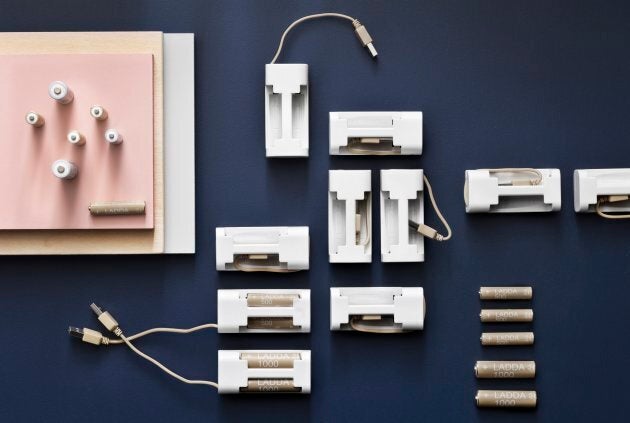 "Our customers told us that they find lots of challenges with using rechargeable batteries, such as that they are never charged when needed and require bulky charging stations. People also find them too costly. Our new batteries and charging devices were designed to address some of these issues, offering an affordable solution that makes the process simpler," IKEA Australia Home Furnishing Expert Helen Longford said in a brand statement.
"At IKEA we believe that sustainability shouldn't be a luxury and we design our products so that they are affordable for everyone and we also want to help our customers live a more sustainable life at home by providing solutions that make this easy.
"By buying just one rechargeable battery you could save up to 1500 batteries from landfill. This is a really small change that anyone can make in their home to reduce waste and help prevent batteries from ending up in landfill."
ALSO ON HUFFPOST AUSTRALIA