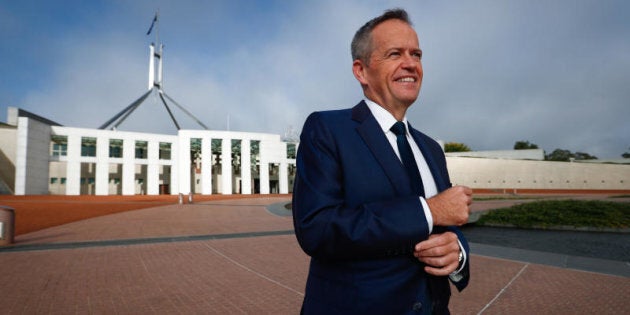 CANBERRA -- The Opposition will target self-managed super funds and foreign investment in an expanded version of Labor's housing affordability reforms to be unveiled by Bill Shorten in western Sydney on Friday.
Self-managed super funds, with the cash of millions of prospective Australian retirees behind them, are increasingly buying the property we want as homes and adding risk to the Super system and putting pressure on the aged pension.
According to Shorten, there has been an "explosion" in borrowing by self-managed super funds to buy property from $2.5 billion in 2012 to more than $24 billion today. The limits were removed in 2007, but a Labor government under Shorten asserted it would return them, "on a prospective basis", to "help cool an overheated housing market".
Negative gearing and capital gains tax reforms remain front and centre in Labor's renewed push on Friday, while Shorten will also outline new proposals to reframe the housing debate by targeting foreign home buyers and absentee owners.
ALP Housing Affordability Package

1. Limit direct borrowing by self-managed superannuation funds;

2. Work with states over a national vacant property tax;

3. Double foreign investor fees and penalties;

4. Investment in affordable housing.
It is less than three week out from Treasurer Scott Morrison's housing affordability themed budget, and most of ScoMo's messaging is about housing supply.
But the Federal Opposition is now attempting to take over the narrative, even though it is, by most accounts, the states that are in control of most of the main housing levers.
"The great Australian dream has turned into a nightmare on Malcolm Turnbull's watch," Shorten will say.
"Right now, the system is rigged against ordinary Australians.
"It's time to tackle the housing affordability crisis and give more middle and working class families a shot at home ownership."
The proposal to move on self-managed super funds is the main new idea.
Labor couches the measure as a financial stabiliser. David Murray's 2014 Financial Services Inquiry (FSI) warned a further blow out in borrowing "would, over time, increase risk in the financial system".
It's the only FSI recommendation the Abbott-Turnbull Governments have not adopted.
Foreigner investors are also being targeted to "help level the playing field". Labor is promising to double the application or "screening" fee for foreign investors in residential real estate and double the penalties for foreign investment (FIRB) breaches.
Then there are investors who leave properties vacant. The Andrews Labor Government has recently introduced a vacant property tax. Labor is inspired and is now looking to introduce a national vacant property tax via the Council of Australian Governments (COAG) process.
"Australia's housing stock should be used to put a roof over people's heads, not as an asset locked up by a property speculator," Shorten will say.
And Labor and the Coalition appear to have something in common. Labor is keen to adopt what the Treasurer wants to do -- help build the supply of affordable rental and social housing by establishing a UK-like Housing Finance Corporation using a so-called "bond aggregator" model.
The Opposition will also restate its pledge to restore a housing portfolio, should it win government, re-establish the National Housing Supply Council and spend $88 million on a new "Safe Housing fund" for people escaping domestic violence and those at risk of homelessness.
ScoMo confirms an Affordable Housing Taskforce, including a "bond aggregator" model to give cheap loans to social housing providers pic.twitter.com/Xu6Wd78nCP

— Josh Butler (@JoshButler) March 9, 2017
According to Core Logic, the median home price in Sydney is now $805,000, 10 times the national median wage of $80,000.
Click below to follow HuffPost Australia Politics on Facebook!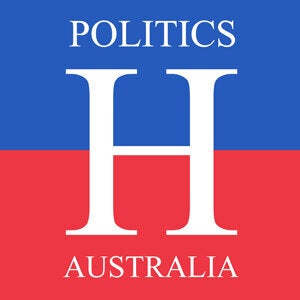 ALSO ON HUFFPOST AUSTRALIA