We Australians have fond childhood memories of Anzac biscuits, whether they were fresh out of the oven or slightly stale from nan's biscuit jar.
Even now the smell of the delicious oaty, sweet, golden bikkie is uniquely comforting ― and dipping them into milk is the absolute best.
So, along with Dawn Service and playing two-up, enjoying Anzac biscuits is a way to commemorate and honour all Australian and New Zealand servicemen and women who have served and died on operational service.
Here's a tasty Anzac biscuit recipe: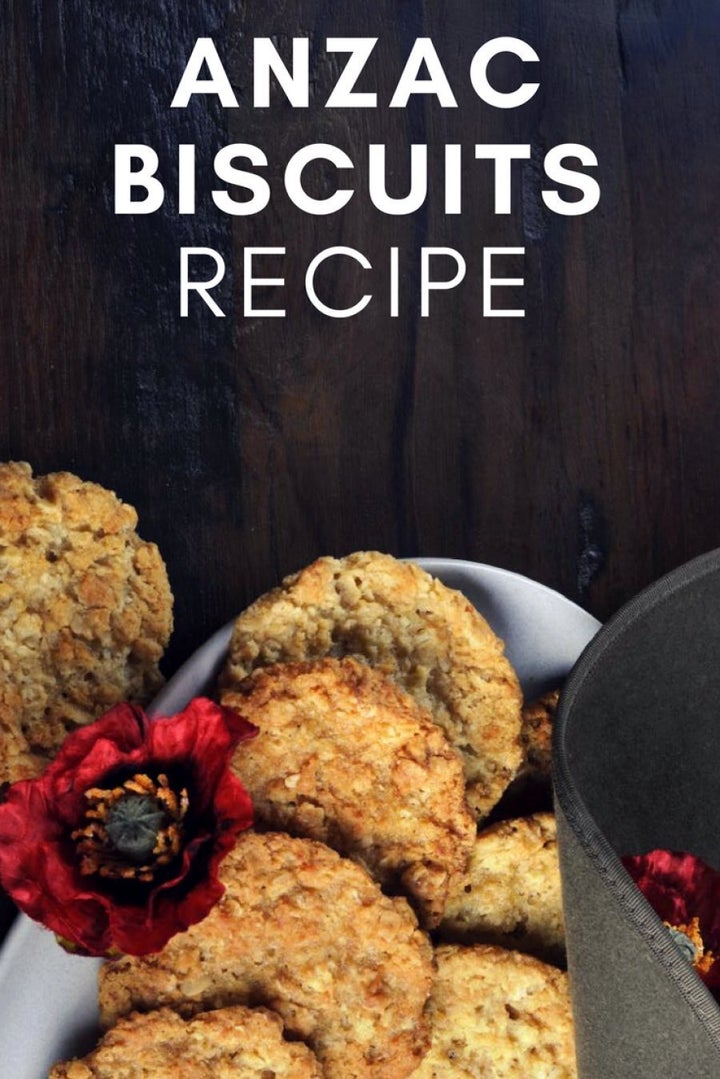 Preparation time: five minutes. Cook time: 20 minutes.
INGREDIENTS
1 cup rolled oats
1 cup rice flour
1 cup desiccated coconut
1 cup brown sugar
125g butter
1 tablespoon maple syrup
1 teaspoon bi-carb soda
2 tablespoons boiling water
METHOD
Preheat often to 150°C degrees. Line two oven trays with baking paper.
In a large mixing bowl, combine oats, sifted flour, coconut and sugar.
In a small saucepan, combine the butter and maple syrup and stir over a gentle heat until melted.
Mix the bi-carb soda with the boiling water in small bowl and add it into the melted butter mixture.
Stir the butter mixture into the dry ingredients.
Place tablespoons of the mixture onto the oven trays, allowing room for spreading. Cook in a slow oven for 20 minutes. Loosen while warm, then cool on racks.