For anyone who loves beauty, makeup and haircare products, the feeling of walking into a huge cosmetics store is a thrilling experience. All the colours, the lights, the smells, the beautiful packaging, the new products.
When we are shopping, for cosmetics or otherwise, we don't often think about what has gone into making these products -- where the ingredients came from, who grew the ingredients, whether the product was tested on animals.
It's easier to forget about it and just enjoy the product. But there are more and more cosmetics companies out there who are making sure their products support the earth and animals, as well as all the people who helped make the product.
"Charitable giving is at the heart of our business, and we advocate for environmental protection and regeneration, animal welfare and human rights," LUSH Australia and New Zealand Director Peta Granger told The Huffington Post Australia.
Here are the causes you support when you buy LUSH products.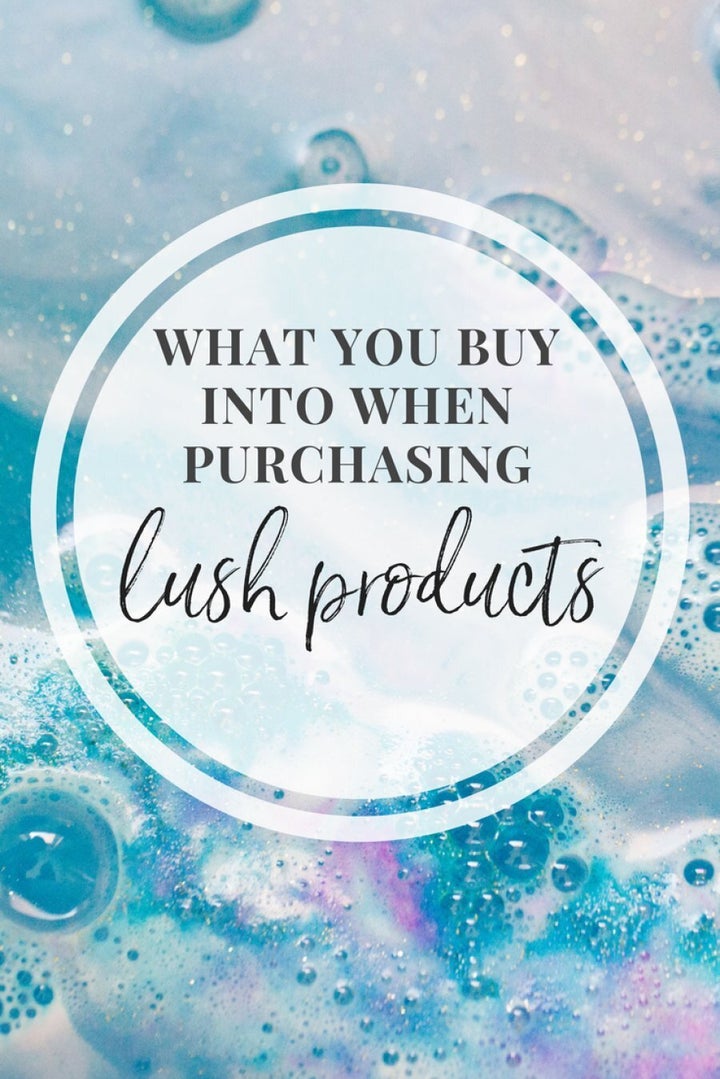 1. Fighting against animal testing
LUSH has been fighting the cruel practice of testing cosmetics products on animals since the early 90s, which is what many people know the company for. In addition, all their products are vegetarian, with a large portion being vegan.
"We do not test our ingredients and products on animals, and actively fight to end animal testing in the cosmetic industry," Granger said. "Sticking to this principal is why we currently don't trade in China where animal testing is mandatory."
However, LUSH's anti-animal testing stance has not prevented Chinese people from importing LUSH products into the country -- specifically, the New Shampoo Bar -- which is why the company altered the most popular product to send a message. Literally.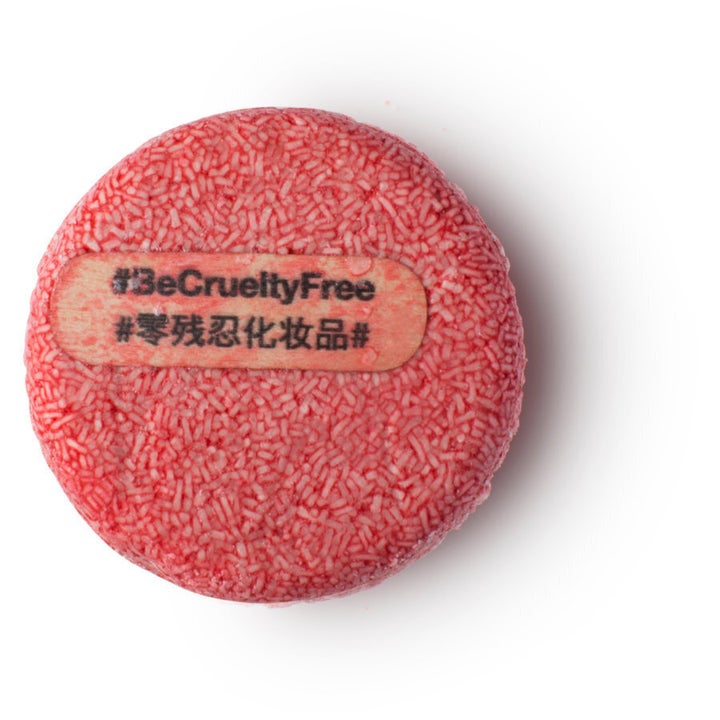 "We let people buy huge huge quantities of the bar because we know it's going back to China," LUSH co-founder Mark Constantine told HuffPost Australia.
"However, we reached the conclusion that, yeah, we're going to put an 'against animal testing' label on every shampoo bar. So if they're going to sell the bars all the way through China, we're going to promote anti-animal testing to the Chinese people.
"Every single person knows there shouldn't be animal testing."
Another way LUSH fights against animal testing and for animal rights is through their LUSH Prize initiative, with aims to accelerate the end of cosmetic animal testing by annually rewarding one of five strategic areas with a fund of $400,000 -- the biggest prize in the non-animal testing sector.
Pretty much every consumer good gets safety tested and has to have this battery of tests. And all too often those tests are on animals.
"And that's purely because we're so concerned about our own industry and the toxicity testing still being done on animals," LUSH Ethics Director Hilary Jones explained.
"If you're the rat, rabbit or guinea pig that's being experimented on today, that change is too slow and too late.
"It's not just cosmetics -- it's food, the paint we use to paint our houses, the dye in our clothes. Pretty much every consumer good gets safety tested and has to have this battery of tests. And all too often those tests are on animals. The whole thing needs a push because there's no need for it still to be happening.
"It's the old school dragging their heels and not getting on board with much better, more humane, more scientific, more modern testing.
"But there is a cutting edge of scientists out there -- a lot of young scientists inventing new things and a lot of old scientists that have been working on it all their career, who are forgotten in the mist." The LUSH prize celebrates and awards those people.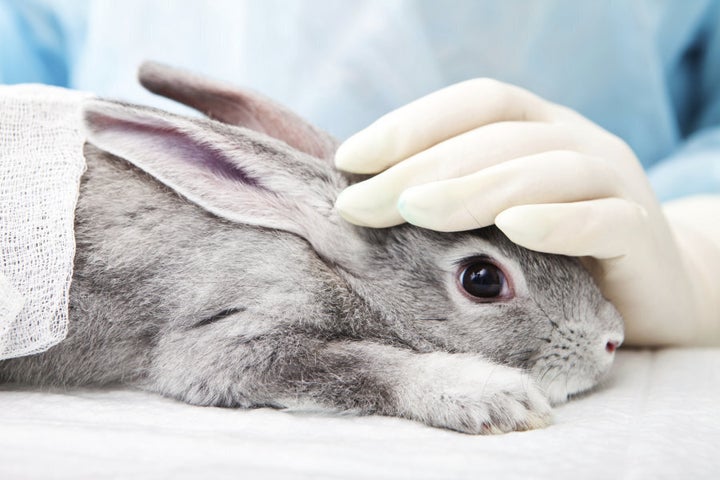 2. Supporting grassroots charities
Small local charities are also supported by LUSH around the world through the Charity Pot scheme.
"Charity Pot Hand and Body Lotion was launched in 2007 with 100 percent of sales (excluding GST) donated towards supporting humanitarian, environmental and animal rights causes locally and around the world," Granger said.
"Since its launch, Charity Pot Hand and Body Lotion has globally raised more than $32 million which has been donated to grassroots charities."
"Charitable groups, activists, campaigns, and local community groups can apply for it and once a month we decide, out of that month's application, who is going to get grants," Jones explained.
"The groups we encourage are under three headings: human rights, animal rights and environment. We also only give to small groups, so any group with more than a 250,000 pound annual income isn't eligible. We're looking for small groups and start ups."
One of those charities in Australia was Peanuts Funny Farm, which provides care and rehabilitation for neglected, abused animals, and nurturing for children from dysfunctional backgrounds. LUSH donated $10,000 for the construction of a kitchen which is used to teach vegan and cruelty-free cooking classes to children.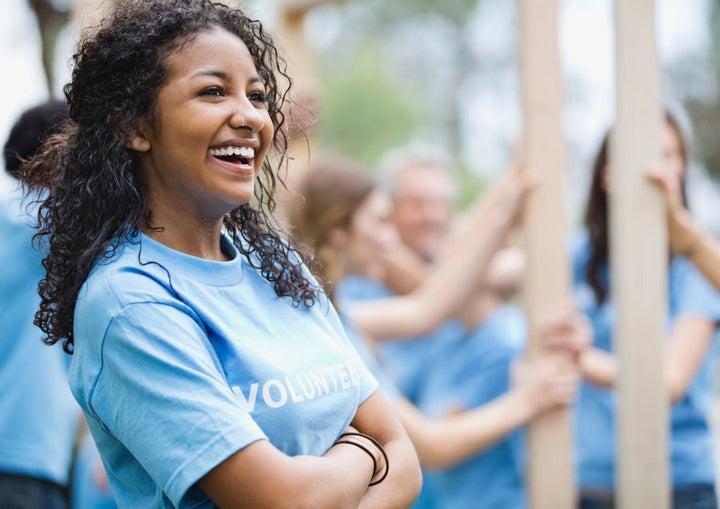 3. Reducing packaging and waste
If you've bought from LUSH before, you'll know that many products come 'naked' or in paper bags.
"Like over 40 percent of our products, our bath bombs are sold 'naked (that is, packaging free)," Granger said. "Our top 10 best sellers over the past 12 months are naked and not one is contained in packaging that contributes to landfill.
"When customers buy and take home naked products they are placed in recyclable paper bags. When packaging is used, it is recyclable and made from recycled materials."
Drastically reducing packaging and plastic is something co-founder Constantine would like to see more of within the whole cosmetics industry.
Most green and environmental initiatives are good business, not bad business. They're good for the consumer and good for the manufacturer.
"I'd like [the cosmetics industry] to stop being subdivision of the packaging industry. It's a farce how much packaging is used.
"For most cosmetics, you're paying more for the packaging than you are for the product. Something like seven parts packaging and three parts contents is the norm, and that's just for a branded package of shower gel.
"If you can come up with products that are 100 percent what you want to use, then you're not throwing anything away and you can spend more on the raw materials.
"Most green and environmental initiatives are good business, not bad business. They're good for the consumer and good for the manufacturer."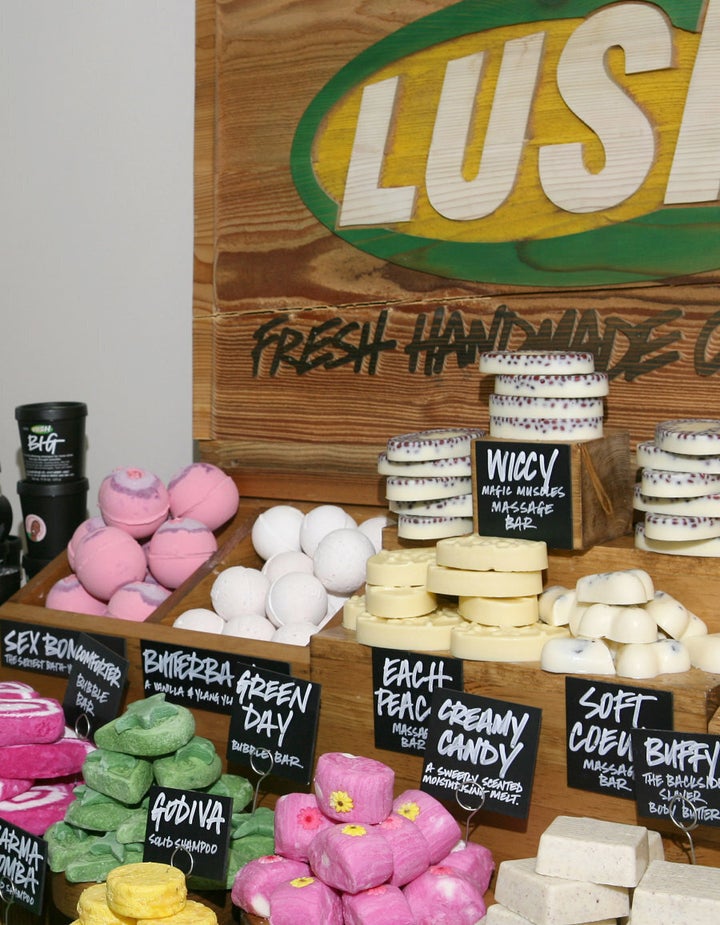 4. Promoting ethical buying
To go beyond simply buying ingredients, LUSH only purchase goods from suppliers who provide their farmers and factory staff with a safe working environment, "free from the threat of violence". LUSH "buy from organisations that do not condone or test on animals and work to preserve endangered plants and animals".
The company also collaborates with farmers around the world to start sustainable projects from scratch, and have developed a network of supportive partnerships with farmers in less economically developed countries by offering financial support via the Sustainable Lush Fund (SLush).
5. Supporting permaculture
"In striving for a more transparent and regenerative supply chain, we're heavily investing in permaculture startups around the world," Granger said.
"We're trying to stop the cycle of poverty for farmers, and in some cases, reverse environmental destruction with permaculture training and infrastructure."
Two percent of LUSH's total buying spend is allocated into the SLush Fund which invests in small community farming projects using permaculture to grow their crops and ingredients.
"The initial funding of these projects offers small communities the opportunity to become self-sustainable by creating trade, business and jobs for locals.," Granger said. "The millions of dollars spent to date has helped support the ongoing development of more than 44 projects in 21 countries, some of which now produce ingredients found in many LUSH products."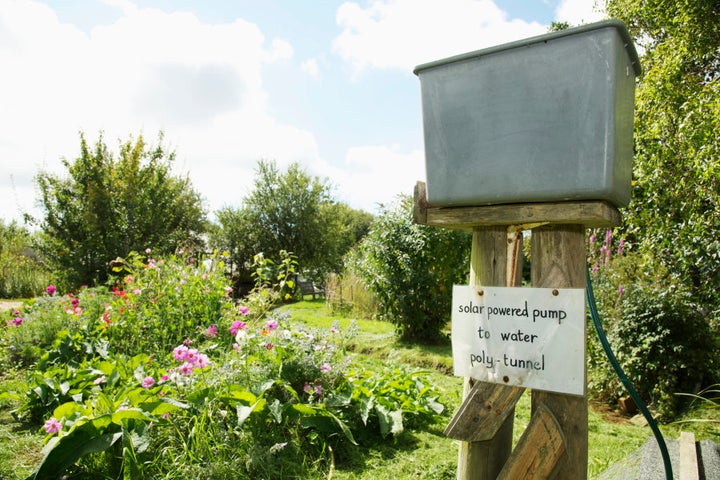 6. Supporting positive social and political change
To affect social and political change, for example human rights and climate change, LUSH use their stores, staff, windows, websites, social platforms and the influence of the business.
"One of the other things we are lucky enough to offer some of these groups is put something through our shops and retail spaces and our website," Jones said.
"In Australia we have campaigned for stronger climate action by protesting new coal stations and better climate policy, against internet shutdowns, for LGBTI equality, to close abusive offshore detention centres and a more humanitarian approach to people seeking asylum," Granger said.
7. Supporting individuality (and defying beauty standards)
The LUSH team around the world showcase a supportive community of diverse, unique people, and this is also a reflection of their values and products to support individuality -- including defying beauty rhetoric around ageing.
"We tend to make products for relaxing, rather than 'let's look 10 years younger'. It's more about the whole lifestyle, rather than just the surface of your face," Jones said.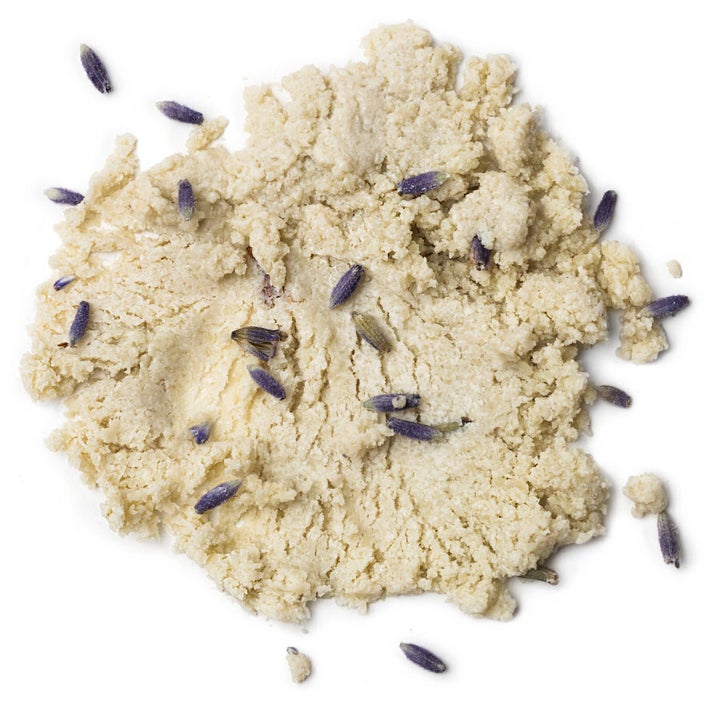 "I'd like to see less of the cosmetics industry selling a myth. In order to sell products, they've made women -- and now, increasingly moving to men -- feel that they should worry about the natural signs of ageing.
"It's just constantly battering women with this really negative view of a natural process in order for them to sell products. And that's especially despicable. It drives animal testing because they're constantly trying to feed that paranoia that they've created by selling you a new ingredient."
Juliette Steen travelled to London to attend the Lush Summit on behalf of LUSH Cosmetics Australia.
ALSO ON HUFFPOST AUSTRALIA