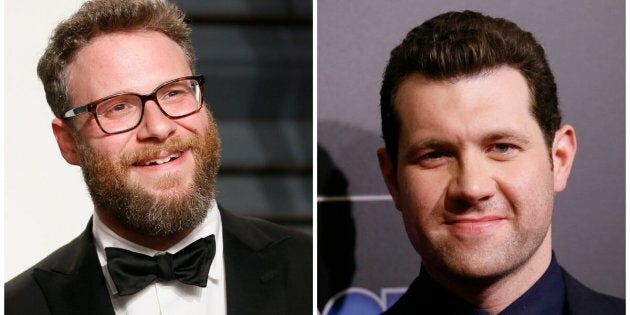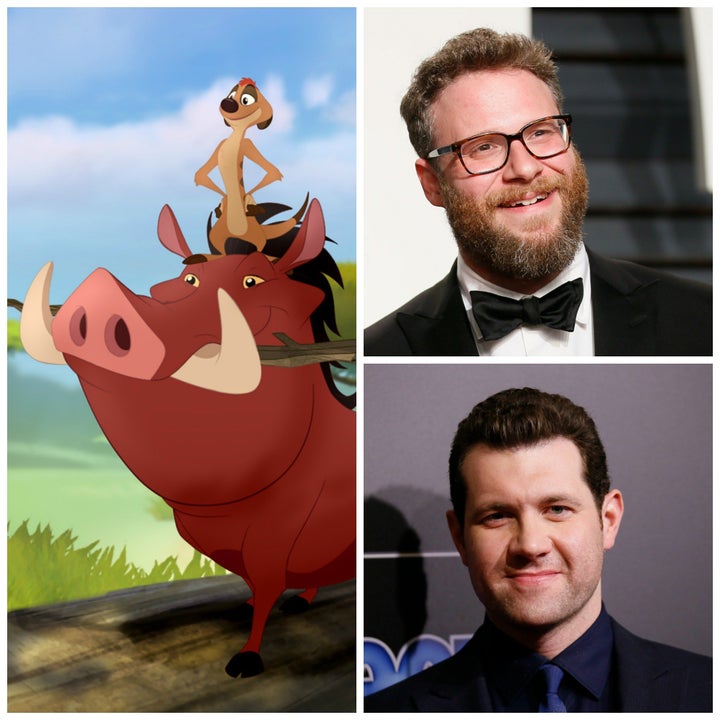 A live-action "Lion King" is in the works and we couldn't be more excited for who has been tapped to play iconic duo Timon and Pumba.
Seth Rogen and Billy Eichner are slated to voice the warthog and meerkat we've known and loved for the past 20 years, according to The Wrap.
Directed by Jon Favreau, this live-action remake comes on the heels of his other recreation of a Disney classic, "The Jungle Book."
On staying true to the roots of the story, Favreau told The Hollywood Reporter:
"People grew up with it in an age of video where they're watching it over and over again. So, I have to really examine all of those plot points. Also, the myths are very strong in that, so you're hitting something even deeper than the movie sometimes. What I'm trying to do is honor what was there .… There are certain expectations people have."
In addition Eichner and Rogen, "The Lion King" reboot already has Donald Glover and James Earl Jones in its cast. Glover will play Simba and Jones will revive his role as Mufasa.
Are you internally screaming? Because we're so AMPED for Rogen and Eichner's rendition of "Hakuna Matata."
2019 can't come soon enough!
HuffPost has reached out to Rogen and Eichner for comment and will update this piece accordingly.