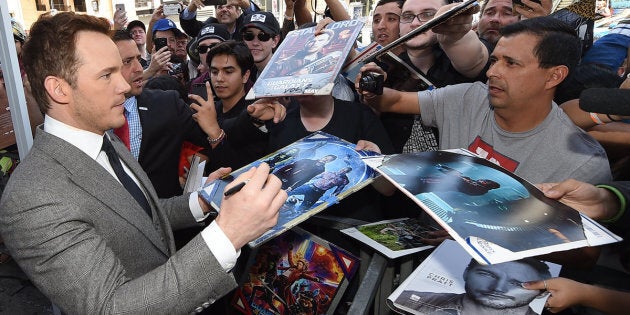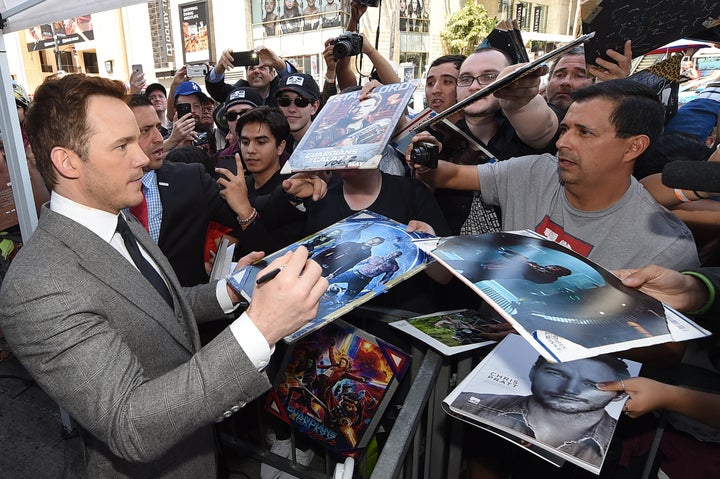 Even the most charming of Hollywood charmers has a limit, and for Chris Pratt it's taking photos with fans.
The "Guardians of the Galaxy" star is known as one of the friendliest guys around and a master of the selfie game in his own right, but the pressures of being a public figure are clearly getting to him.
Speaking to Cigar Aficionado about his new philosophy when it comes to fan interactions, Pratt says sometimes he just wants to feel normal again.
"I've always been a pretty deferential, go-with-the-flow guy. But now I have to be economical with my time," Pratt explained. "If I go out and want to do normal things, I have to be comfortable disappointing people."
"I just don't take pictures with people," he added. "Because that's not about enjoying the moment; it's about stealing the moment to brag about later."
Now, instead of posing for pictures, he bargains his adoring public down from a selfie to a good old fashioned handshake.
"So, I say, 'Would you settle for a handshake?' And then they take the picture anyway," Pratt said.
For the 37-year-old actor, it seems fame has been a fickle thing. Remember, he's just another blue-collar American guy with a couple of multi-million dollar movie franchises. Apparently, all he wants is to strike up a conversation with randoms on the street without the hassle.
"It's tough sometimes, the amount of management you need to do on things you used to do spontaneously," he revealed. "What I really miss is sitting down and talking to strangers who don't know me, so we can discover each other. I'd say the majority of people I meet have an idea about me before they meet me. There's something nice to being able to surprise somebody."
For the record, we'll take a handshake anytime.