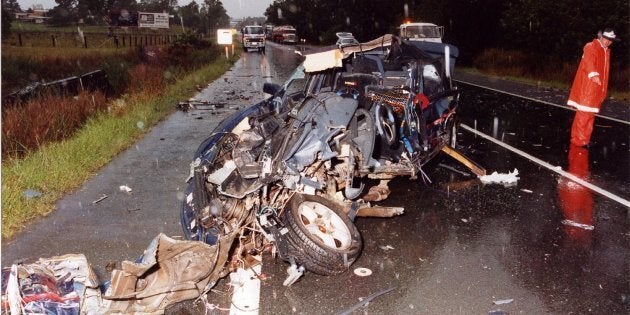 CANBERRA – He's the first term Queensland MP who inherited the Deputy Prime Minister's seat, and he has a bright future ahead of him.
But for the first time, Llew O'Brien has opened up about his years as a police officer dealing with the most horrific carnage on Queensland's roads.
O'Brien's story is deeply personal: from being immobilised by depression and unable to leave the house, to winning a seat as one of Australia's 150 elected MPs.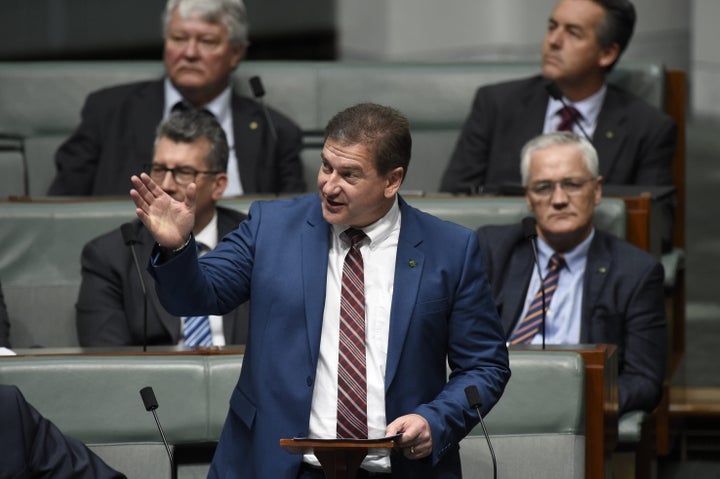 It's story of success, with low lows along the way.
And that's how he wants to be seen, and why he is opening up now.
It had come to this; breaking into tears in a quiet corner at work, dreaming of his own family dying and seeing the bloody horror of his job everywhere he looked.
Seventeen years of policing and of dealing with road trauma had taken its toll on O'Brien.
The worst of the worst crashes left his head filled with images of "unnatural" deaths and devastated families, and it was leaking out.
And there was a bigger hole coming. A deep state of depression. Rock bottom.
O'Brien has come through the other side of Post Traumatic Stress Disorder (PTSD) and is now the Nationals representative for the Federal seat of Wide Bay, the seat occupied by former Deputy Prime Minister Warren Truss. It's the same southeast Queensland countryside he used to police. And there are roads that he has tried to avoid there that were the scenes of many crushing fatal accidents.
The first-term politician, from the class of 2016, wants to speak up for people who struggle with depression and mental illness and to let them know they can more then function. That they can succeed.
He's shared with HuffPost Australia a recent speech he gave to a small crowd in Gympie, as a Beyond Blue speaker. O'Brien mentioned his PTSD and interest in mental health issues in his maiden speech to federal parliament, but it's the first time he's publicly detailed his own story -- and the impact on his wife Sharon and his children.
"For over a decade I've been managing my mental health and I'm very proud of where I'm at today," O'Brien said.
"I feel like my story is one of success.
"The reason I'm telling my story is simple; I want it to help people. I want my story to chip away at the unhelpful perceptions and stigma that surround mental illness in our society."
O'Brien's school years were cut short because he was a child-carer for a terminally ill parent. A career in policing beckoned. He could be a role model for his kids and help people, but he found extra effort was needed to get into the job.
He was 27 when he left the academy.
"When I put on the blue uniform, my personality was exposed to an all-you-can-eat smorgasbord of emotion," O'Brien said.
"Part of my problem was I didn't realise I was an emotional sponge. I couldn't say no.
"Worse than that, I actually sought out the most emotionally taxing experiences I could find. I still don't know why, but I regularly placed myself in the emotional line of fire and I certainly didn't have the skills to cope."
The young cop became a traffic crash investigator.
"It got to the point where when my home phone rang at an unusual hour, I knew it meant I was heading to some form of tragedy," O'Brien said.
"I didn't realise it at the time but I was losing touch with my emotions and my mental health was rapidly deteriorating. I became increasingly agitated and emotional, particularly with road trauma and domestic and family violence.
"I'd manage to hold it together in public to get the job done, then I'd return to the station and find a place where no one could see me, and I'd cry."
O'Brien was not exercising or sleeping. He was constantly feeling sick in the stomach and feeling like he was not the "tough" police officer he was supposed to be.
He said he didn't initially ask for help, but he was lucky. Colleagues tried to intervene and told him to be careful.
But this is where he had to go first. And we will let him tell his story.
"At around this time I also started to have unnatural thoughts about road trauma and constant nightmares about my family dying. I became so fatigued and scared at the same time; it literally felt like the job was killing me. Throwing myself into my work became a distraction from the immediate feelings of anxiety. What should have been obvious to me wasn't; going faster and harder was the worst thing I could have done. I remember the morning in 2004 my brain threw the handbrake on. That morning I had reached a point where I literally didn't have anything left. I didn't even have the energy to lift my head off the pillow. I was experiencing a deep state of depression and it was the lowest point of my life. I had convinced myself that not only was I not a role model to my kids; I was a burden to them. I couldn't bear for them to see me in the state I was in. Mental illness had deprived me of the most precious thing in my life, watching and interacting with my kids. I remember thinking that Sharon deserved so much better. This was accompanied by the most intense fear that a time would come when even she couldn't cope with me."

Llew O' Brien MP
With the support of his family, a psychiatrist and the Queensland Police Service -- and he is "very pleased the police and emergency services are starting to discuss mental health issues more" -- O'Brien was on the road to recovery.
"For the sake of family I went to hospital and now looking back I can't believe I struggled with it so much. As my recovery progressed and I'd found a stable regime of treatment, medication, diet and exercise I started to tackle some of the other major challenges to my recovery. My symptoms saw me unable to go near the locations of many fatal traffic crash scenes that had contributed to my collapse. This was a real problem because it resulted in me being trapped at home. To start with I had to sedate myself just to get to the doctor, as this route unavoidably saw me travel a road where I'd attended three fatal crashes."

Llew O' Brien MP
It took O'Brien a year to truly get back on track.
Bit-by-bit he exposed himself to the crash scenes, even noting gouges on the road, until their effect on him was "manageable".
"I remember overcoming one particularly nasty place that triggered PTSD symptoms. After I was able drive through it successfully I decided to add it into my cycling route. To start with I'd prepare myself by increasing the tempo on the bike a couple of kilometres out from the spot. Then as I approached, I'd exhaust myself, turn up the music on my mp3 player and ride through with my eyes fixed straight ahead. Over a few months I gradually removed the distractions as I rode through until one day I rolled to a stop, right where the gouge marks from the crash could still be seen in the road surface. That was difficult, but it marked a point in my recovery where I truly started to believe I could be a police officer again."

Llew O' Brien MP
A decade on, life is "very much worth living".
"I've had my ups and downs but I'm winning!" the Wide Bay MP said.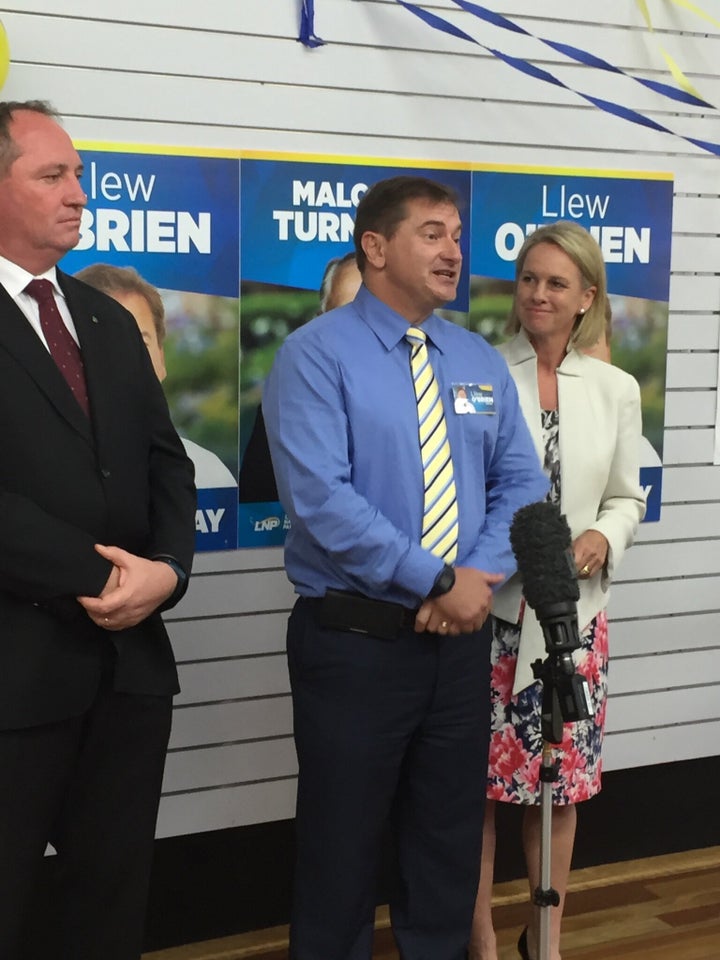 "I'm still policing. I've been promoted and I'm achieving things that in the dark moments I didn't think I would.
"I've been in a position to use my story to help many of my colleagues experiencing difficult times.
"I still take medication and probably will for the remainer of my life. But that's OK.
"With a good diet, exercise and a very understanding and supportive network I'm looking forward to the future."
If you need help in a crisis, call Lifeline on 13 11 14. For further information about depression contact beyondBlue on 1300224636 or talk to your GP, local health professional or someone you trust.
Click below to follow HuffPost Australia Politics on Facebook!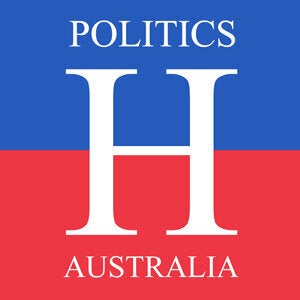 ALSO ON HUFFPOST AUSTRALIA